Just as tech companies have started making watches, watch companies are now bringing tech products to market. Timex is among the first watch brands to launch an activity tracker in India. The Ironman Move x20 is Timex's first activity tracker. Timex has a long list of fitness-oriented watches under the Ironman brand name, and it also launched the Ironman Run x20 GPS recently in India.
Fitness products are arriving thick and fast these days, which suggests that these companies see a big market in India. Timex's two new products appealed to us as we take our health and fitness seriously. We used them both for a week to see how useful they are. Here is what we thought.
Timex Ironman Move x20
The Ironman Move x20 activity tracker is fairly light and well-built. We didn't notice any scuff marks or other signs of wear after using it for a week. Its buckle snaps securely and not once did we feel that the activity tracker would fall off.
Wearing the Ironman Move x20 was a comfortable experience until we began perspiring, after which the device started irritating our skin and we had to take it off. The activity tracker's two metal charging points were the culprits. Some people's skins are sensitive to metal and so you might not face the same problem.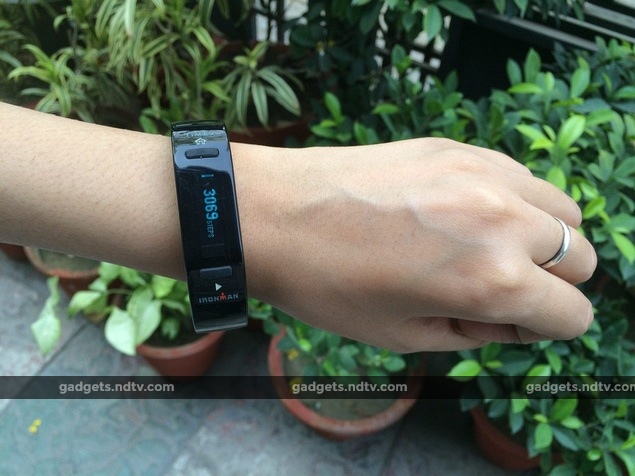 The Ironman Move x20 has one button above its display and one below. The screen is turned off by default to reduce battery consumption. The rubber buttons work reliably but the UI on the Move x20 could use improvement. For instance, you have to tap a button thrice every time you just want to check the distance you've covered. This gets tiring very fast.
You'll need to download the Timex Ironman Move x20 app for Android or iOS to use this wearable. The app shows records of your activity and sleep, and is used to change settings such as daily goals, workout intervals and units. The app's design leaves a lot to be desired but once you've set it up, you won't need to fiddle with it much.
Over the course of a week, we found that the Ironman Move x20 was reasonably accurate. As with any fitness product that you wear on your wrist, activity data will differ when compared with that on your smartphone (that's mostly in your trouser pocket). We noticed that the activity tracker's step counter showed around 200-400 steps more per day than our iPhone 5s, which is acceptable.
The problem with Timex Ironman Move x20 is that its core functions rely on manual input. It doesn't track your sleep or workouts automatically; you need to manually activate each function when needed, which is a major problem for an activity tracker that costs almost Rs. 9,000. You can set sleep and wakeup times in the app for automatic sleep tracking, but few people stick to such a rigid schedule every night, so this isn't a great solution.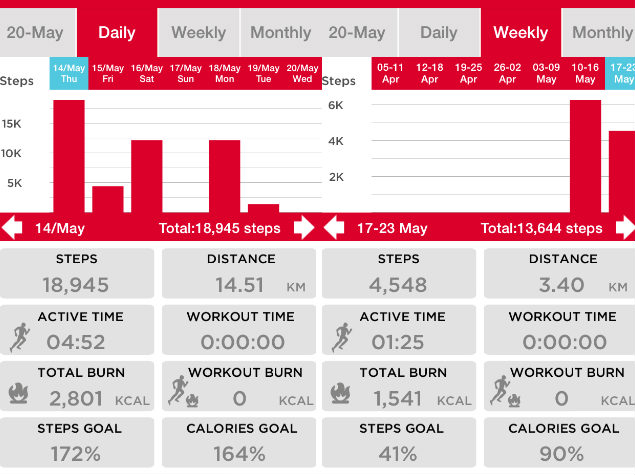 A better app would have used the data logged by the activity tracker to track both your sleep and workout data automatically. It also lacks HealthKit integration on iOS, which is another missed opportunity for Timex.
When you pair the device with your smartphone, it notifies you about incoming texts and calls. This feature is useful but it would have been nice to also get alerts from apps such as WhatsApp as well.
The Timex Ironman Move x20 comes with an unusual charger. It has a strap that you wrap around the device to ensure that it stays in place. We were impressed with its battery life; we charged it once when we began using it and the battery was down to 10 percent at the end of the week.
Timex Ironman Run x20 GPS
While the Ironman Move x20 is geared towards tracking your activity throughout the day, the Timex Ironman Run x20 GPS focuses solely on your workouts. It's a digital watch that can log your runs with a built-in GPS receiver. The watch looks great in pictures but its use of rubber and plastic rob it of a premium feel. We understand this decision as the watch is water resistant, and we wore it for long hours without any discomfort, which matters more for a sports watch than its appearance.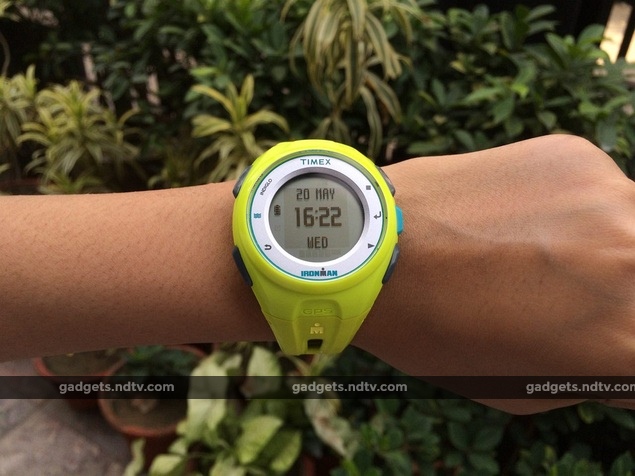 The interface of the watch is pretty basic and shouldn't be too hard to understand. It lets you pick between stopwatch and interval modes when logging your run. The stopwatch mode is ideal for measuring lap times while the interval mode lets you set a run time and a walk time so you can set a routine such as running for 1km followed by walking for a minute, which is good for training.
The Ironman Run x20 GPS is a digital watch and its watch face is clean. You can check the time (hours, minutes), day, date and battery level with a quick glance. Pressing a button on the right of the watch shows the time in seconds, which disappears after six seconds. We'd have preferred to have the watch always show the time in seconds since it helps a lot during workouts, especially when you're doing timed exercises. Yes, you can simply switch to the workout mode to do this but if you're just doing a quick set of planks or trying to hold a full split for 30 seconds then you don't want to be fiddling with the watch too much.
The watch uses GPS to log the distance you've covered, which is vital to its core functions. While we love how small the Ironman Run x20 GPS is for a GPS-enabled watch, we were disappointed by its constant inability to pick up a GPS signal. In big cities such as Delhi, there's a serious lack of open space where you can get a stable GPS connection on this watch. The watch managed to pick up a signal from the terrace of a 5-storey building, but failed to do so indoors, on roads, or in parks in South Delhi. This is a big dampener and cripples the watch's utility.
The Timex Ironman Run x20 has a charger that looks like a clothes peg and snaps on to the watch. It works just fine, but is awkward to handle. We weren't too happy with the battery life; the watch ran out of power in a day or sometimes in two days. This could be because it spent a lot of time trying to pick up a GPS signal, which you will need to keep in mind when considering a purchase.
Verdict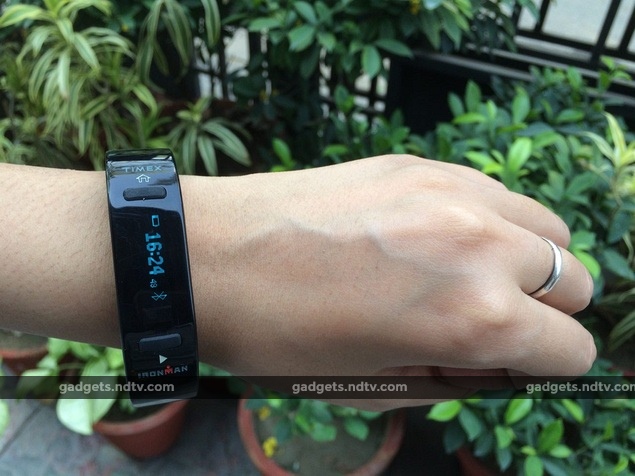 Unfortunately we can't recommend either of Timex's new products wholeheartedly. The activity tracker Ironman Move x20 needs a much better companion app. Having to manually log your workouts and sleep just isn't good enough for a device that costs Rs. 8,995. The Xiaomi Mi Band costs Rs. 999 and does these things pretty well. The Ironman Move x20 can't be submerged in water either, which further limits its utility as an activity tracker. These factors and the steep price are two big negative marks against the device.
As for the Ironman Run x20 GPS watch, its inability to pick up a GPS signal in crowded parts of Delhi is a big shortcoming. If you live in an area that's not very crowded and where there are lots of open spaces, the Ironman Run x20 GPS might be a good option for you.
Timex really needs to rethink its pricing strategy for these products in India. The Ironman Move x20 costs $100 (roughly Rs. 6,200) in the US while the Ironman Run x20 GPS costs just $80 (roughly Rs. 5,000). Both these products are far more appealing at their US prices.