LG is showcasing two new smartwatches at the ongoing Mobile World Congress exhibition in Barcelona, one of which is based on Google's
Android Wear
platform just like many others, and one that is based on the company's in-house webOS platform. The former is a continuation of LG's previous Android Wear efforts such as the G Watch R, while the latter is
a standalone device in its own right
.
We spent some time with the LG Watch Urbane, and came away pretty upbeat about what LG has managed to create. The Watch Urbane is clearly targeting high-end style-conscious buyers. While it definitely doesn't look like a plastic toy, the finish was a little too blingy for our tastes. We saw units on display with both silver and gold bodies, and a variety of different straps. Standard 22mm bands can be attached in lieu of the default stitched leather one. It seems as though LG is eyeing the upcoming Apple Watch which is set to be available in multiple styles.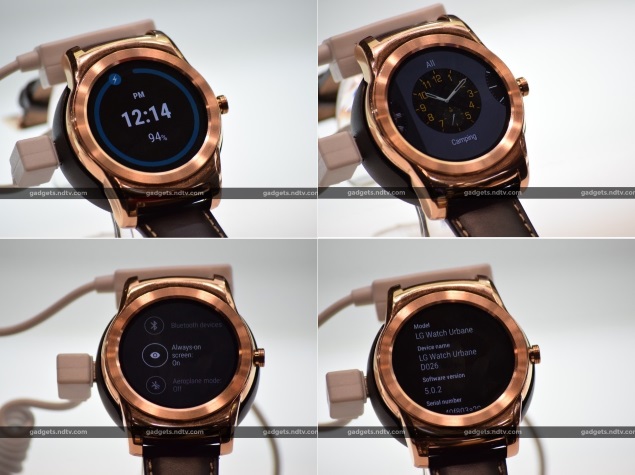 That said, this is still rather a bulky device. It might be shaped like a conventional watch, but it is noticeably thicker and will not feel like a regular watch to wearers. The screen measures 1.3 inches across. but there's a thick bezel to account for as well. The processor is a quad-core Qualcomm Snapdragon running at 1.2GHz. There's 512MB of RAM and 4GB of internal storage space. The battery has a capacity of 410mAh, so you can still expect to make charging a nightly habit.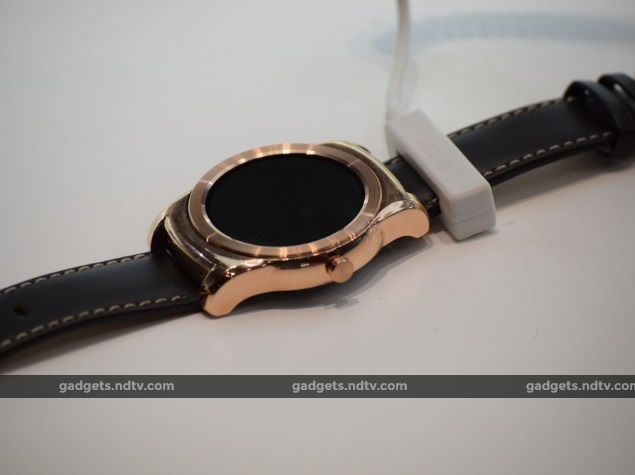 There's a heart rate sensor on the bottom along with charging points that make contact with a USB dock. Nothing is new about the Android Wear platform, which you can read all about in our review of the Motorola Moto 360 and the LG G Watch and Samsung Gear Live.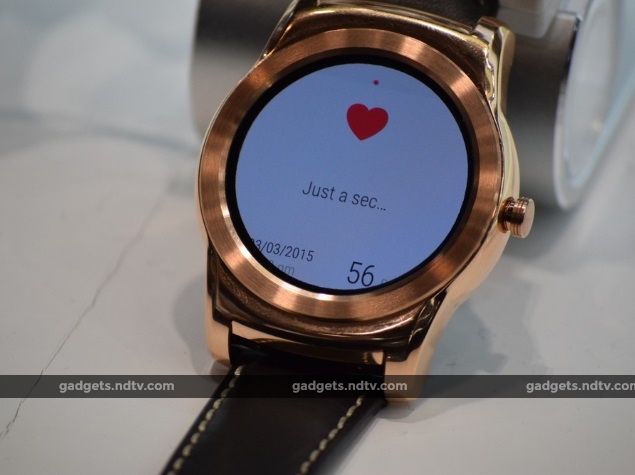 The circular screen means you'll see text cut off and have to scroll around a bit more than you would in order to read multiple lines - that's the tradeoff between watch design and usability, at least until Android Wear evolves.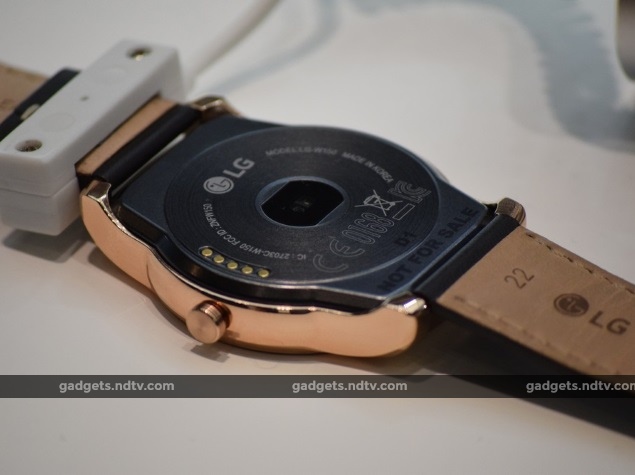 The Watch Urbane won't replace the G Watch R, but be available alongside it as a more upscale, fashion-forward alternative for those who prioritise such things. LG seems to be hoping it can expand the smartwatch market by appealing to more types of buyers - and it probably hopes its new launches will help it stand up against the soon-to-be-unleashed Apple assault.
Disclosure: LG was showcasing its products at MWC 2015 in Barcelona. Qualcomm sponsored the correspondent's flights and hotel for Barcelona.
For the latest tech news and reviews, follow Gadgets 360 on Twitter, Facebook, and Google News. For the latest videos on gadgets and tech, subscribe to our YouTube channel.
Related Stories