There's a plethora of safety-oriented apps for smartphones, all designed to let you quickly alert your loved ones in case you are in danger. But during an emergency you may not have the time to pull out your phone, unlock it, open an app, and wait for it to send out an alert.
A few companies have designed wearable safety devices to solve that problem. These devices let you quickly tap a button to send an SOS message. Leaf Wearables, an Indian startup founded in 2015, is one of them. The company designs safety products that will appeal to fashion-conscious users, since the actual safety device is housed inside an accessory such as a necklace or a bracelet. That last part is an important distinction: good looks are vital for accessories but more importantly, it's best if no one knows you're wearing such a thing.
We are no fashion experts, so we'll leave it up to you to decide whether these accessories suit your style. We used Leaf Wearables' Safer Bluetooth tag with the Ziveg Orion bracelet to see if it fulfils its intended purpose.
The Orion is a rather large bracelet with a neat little pocket on the base which the Safer Bluetooth tag slips in to. When you wear the bracelet, the tag will rest between it and your arm. The tag has a button on one side, and you need to make sure that it rests against your wrist. If the button faces the other way, you might have trouble pressing it in a hurry, which means you might not be able to alert your loved ones when you need help. The tag isn't waterproof but it can handle minor spills, according to Leaf Wearables.
You need an Android smartphone or an iPhone to use the device. The Safer app is available for both platforms, and once downloaded, you can use it to pair the tag to your smartphone. The pairing process is quite simple, and most people should be able to manage it without problems.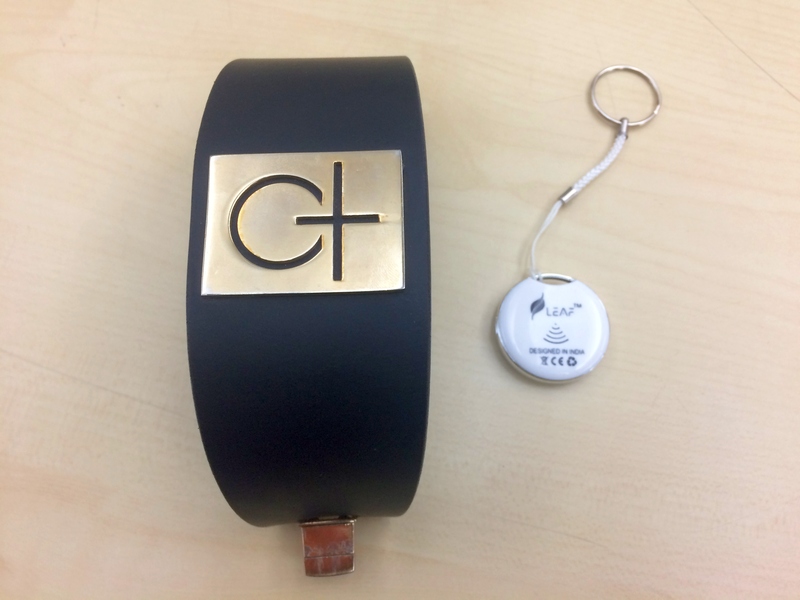 We wish we could say that Safer's apps are as easy to use, but on both Android and iOS, we faced various issues while signing up. On iPhone, the app got stuck with a spinner animation at the first screen where we had to key in our phone number. Force-quitting the app didn't help, so we had to delete it and reinstall it to get past this. On Android, the app wouldn't let us sign in using a Google account even though we went through the process as instructed. Once again we had to reinstall the app and try signing in using Facebook.
We paired the device with an iPhone and added Android users as our guardians. Even after the signup process, the app isn't very user friendly. It doesn't offer a quick tutorial at launch to walk you through its clunky interface. A 'plus' button on the main screen doesn't let you add friends and family to your list of guardians. You have to do that from the Community tab instead. However, just adding people to your community doesn't mean they'll get alerts. You have to "promote" them to guardians, the control for which is hidden until you swipe their names. The app also has a broken "Test Safer" button, which only showed a pop-up that read "Under Construction" when we tried it.
Another problem is that your guardians need to have the app installed on their smartphones in order to be able to help you out. The FAQ section on Safer's website claims that alerts can be sent via text message to those who don't have the app, but we couldn't find a way to do this because guardians need to approve your friend request in the app before you can alert them. While this isn't a deal breaker, it fails to account for cases where a family member might be using an unsupported device such as a Windows Mobile or a BlackBerry phone, or doesn't have a smartphone at all. A text message with your last known location and/ or a Google Maps link would help immensely.
If you do send an alert, the app lets your guardians navigate to your location. This feature, called SaferWalk, is useful to help people reach you quickly. The app also has a seemingly pointless feature that lets you take selfies, triggered remotely using the button on Safer. We don't see why anyone would want to use this feature over the default camera app on their smartphones. It also doesn't work in some cases such as when your iPhone is locked.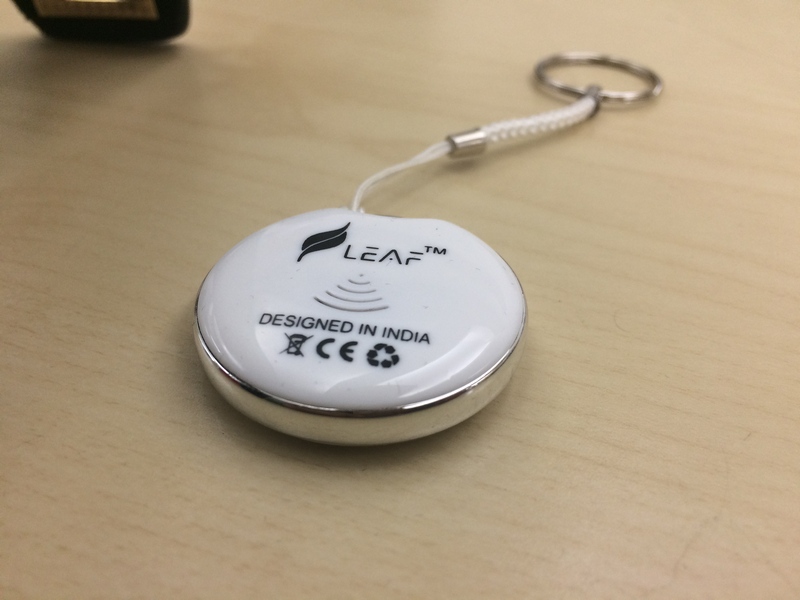 After getting past these annoyances we started using the device and were happy with the way its main functions worked. Tap the button twice and you'll send out an alert in the form of an an app notification, an email, and a call. The app shows your location on a map, which serves the purpose. The device takes around half an hour to charge via its standard Micro-USB port, and the battery should last for around a week. There is a good chance that you'll forget whether the device is charged enough, so we suggest that you set a weekly reminder to recharge it. We couldn't find an option to check the battery status through the Safer app. Although Leaf Wearables says the app shows a notification when the battery is low, having a small battery status indicator would help a lot.
As of now guardians can't check where you are unless you send an SOS. This isn't a big miss as most people would rather maintain their privacy and share their location only when in danger.
While Leaf Wearables' ideas might be good, the execution leaves a lot of room for improvement. Thankfully a lot can be done on the software and service side, so with some work the device could be a lot more useful than it is now. Until those issues are fixed, we can't recommend the Safer Bluetooth tag with its steep price of Rs. 2,500. The Ziveg Orion bracelet to house the tag costs Rs. 2,699, and if you buy both, the price is Rs. 4,499.