Few people can spend over Rs. 10,000 on premium fitness wearables, which essentially track physical activities and sleep. Jawbone is one of the few companies trying to capture that niche in India. The company has introduced three fitness wearables in India - UP Move, UP2, and UP3 - priced at Rs. 4,999, Rs. 9,999 and Rs. 14,999 respectively.
The UP Move is a basic activity tracker that has a display but can't track sleep. The UP2 lacks a display but features sleep tracking. The UP3 is like the UP2 but also packs in a passive heart rate sensor. If you can't decide whether the UP2 and UP3 are worth buying, read on.
Look and feel
The Jawbone UP2 and UP3 are nearly identical in terms of look at feel. Barring extra sensors on the base of the UP3, there isn't much to differentiate the two devices. We found both of them comfortable for the most part, but they aren't perfect. Both models have the same awkward metal clasp that isn't easy to use - it took us a week to get used to the clasp. Loosening and tightening the bands is not easy either as you need to move the metal clasp along the surface of the band. Once you've found the right fit and spent over a week with the band, you will learn how to put it on and take it off quickly, but we wish this had been simpler. The metal also kept digging into the skin of our arms and we were forced to go for a slightly looser fit than we would have liked. With the looser fit, we had no issues wearing either device throughout the day in terms of comfort, but the UP3's heart rate sensor was less effective without constant contact to our skin.
We love the looks of the black Jawbone UP3, and we also had a silver UP2 which we didn't think looked as good. Neither of them has a display - a major shortcoming we're unable overlook on gadgets that cost this much. You can make them vibrate every time you cross one-third of your daily step goal, but that isn't enough feedback. If you need to keep checking your smartphone all the time to see your step count, you might as well just use the smartphone as your primary fitness device.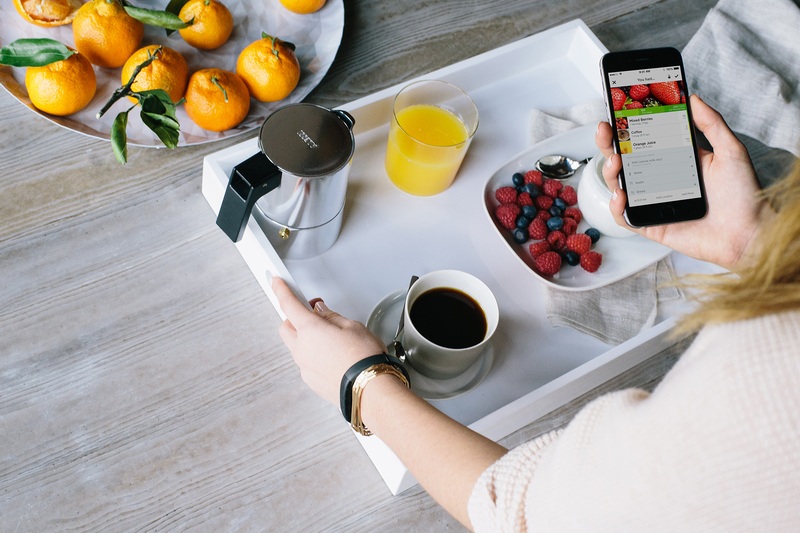 Performance
Accuracy is the most important thing for any fitness wearable, and both the Jawbone UP2 and UP3 performed very well in that respect. When compared against an iPhone 5s, the UP2 and UP3 were always within five percent of the number of steps reported by our smartphone. On an average we walked 8,000 steps per day during the testing period. Similarly, the sleep tracking feature on both devices worked quite well. It starts tracking sleep automatically, and the data on the UP2 and UP3 was quite accurate. Since the UP3 features a passive heart rate sensor, it can capture and process more data such as hours spent in deep sleep vs REM. We noticed that our sleep data reflected how we felt upon waking up. On days when we woke up feeling fresh, our sleep data showed that more hours had been spent in deep sleep.
The UP2 isn't as useful for sleep tracking but its basic data set is good enough for most people who primarily want to track exercise. You can also make the Jawbone UP2 and UP3 wake you up. The alarm feature works as expected, and the vibration is strong enough to wake most people.
The best feature of Jawbone products is their app. We think Jawbone's app is the best we've used so far. From its slick design to its excellent Smart Coach feature, there's nothing to dislike. The Smart Coach uses your data to give you feedback about improving your habits. Sometimes it even shows pointless facts that made us laugh, for instance, it told us that we'd walked over 10,000 steps on one day and if we continued at that rate, we could walk from Madrid to Prague in around a year. Based on your activity, the app tells you how much water or food you should be consuming. It also tries to motivate you to reach your fitness goals, giving it a bit of personality which is missing in some competing fitness apps.
While we did appreciate the extra sleep data provided by the UP3, we don't think it's a must-have for everyone. The sensor only records resting heart rate. This can be used to track heart health, but it's useless during workouts. We were happy with the battery life on both the Jawbone UP2 and UP3. The UP2 lasted as much as a full week on a single charge, while the UP3 ran out of juice every five days or so.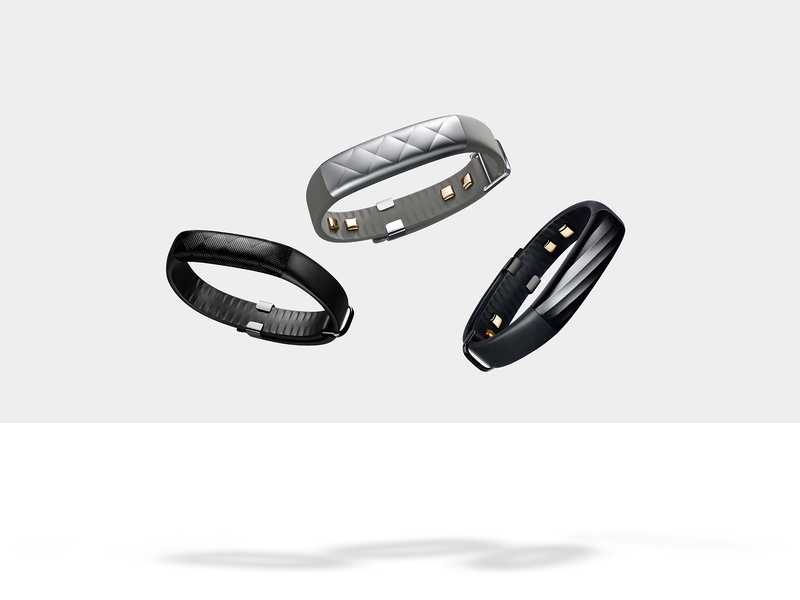 Verdict
Jawbone's premium fitness wearables are good products, but having used both we can't recommend the UP3 over the UP2 for everyone. Advanced sleep tracking and heart health monitoring don't justify the UP3's Rs. 14,999 pricing. If you're willing to spend that much, you might as well buy the superior Fitbit Charge HR which costs only Rs. 12,990, or if you can bump up your budget a little, you could opt for the Fitbit Surge at Rs. 19,990. The Jawbone UP2, on the other hand, offers better value for money. Jawbone's excellent app gives the UP2 a big advantage over its competitor, the Fitbit Charge. However, the lack of a display is a big letdown, and if you really need one then the Fitbit Charge will suit you better.