Intex unveiled its smartphone on a wrist aka iRist on Thursday. Unlike most smartwatches we've seen recently, the iRist isn't tethered to your smartphone and does not run Android Wear. Instead, the iRist is a standalone device that comes with Android 4.4 KitKat, a Micro-SIM slot as well as Wi-Fi and GPS.
(Also see: Full specifications of Intex iRist)
Of course Intex is not the first Indian manufacturer to experiment with such a device. Spice had released something similar around the same time last year, though it ran a custom OS with limited applications and was rather modest in terms of specifications as compared to Intex's offering. The market is also flooded with several no-name offerings that claim to offer a 'complete' device at an affordable price. But do people really want to get rid of their smartphone and depend solely on a watch to stay connected, all practicalities be damned?
Intex doesn't think so. Though the iRist is fully capable of functioning as a standalone device, the company doesn't think people will - or should - give up their smartphone and use only the iRist to stay connected. Intex hopes the watch will help you, say, see incoming emails even when your smartphone is not around, and quickly dictate a response if needed; or use maps on your wrist to navigate without the watch having to be tethered to your smartphone.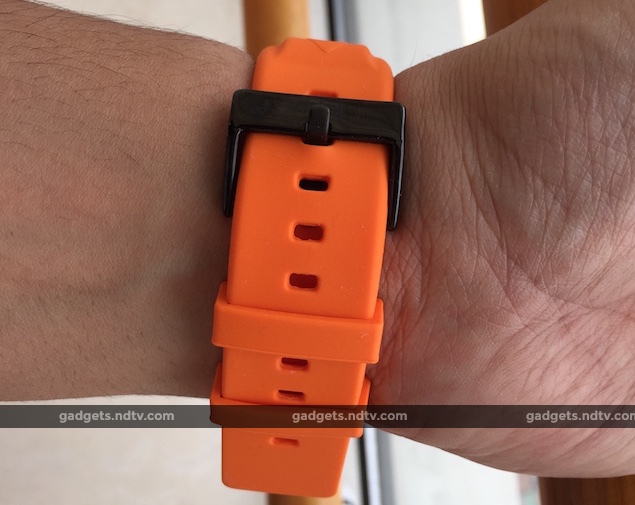 In terms of design and build quality, the Intex iRist is in line with what you'd expect from a device in this price range. It does not feel premium, but it doesn't feel like a cheap toy either. The glossy case is a bit of a fingerprint magnet. The camera on the right edge is surrounded at the top and bottom by two buttons that respectively function as Power and Back buttons you'd find on an Android phone. You can also double tap the screen to wake up the display. To get to the microSD slot, you will have to open the back of the watch, which is secured by four screws. Intex plans to bundle a screwdriver in the retail box, but getting to the card will still be a very unwelcoming experience.
The iRist smartwatch is designed to be worn on the left hand, and there's no option to flip the UI around if you wish to wear it at your right hand and have the camera on the outside edge, the way it is meant to be. An Intex representative said this feature may be added before the iRist ships to consumers.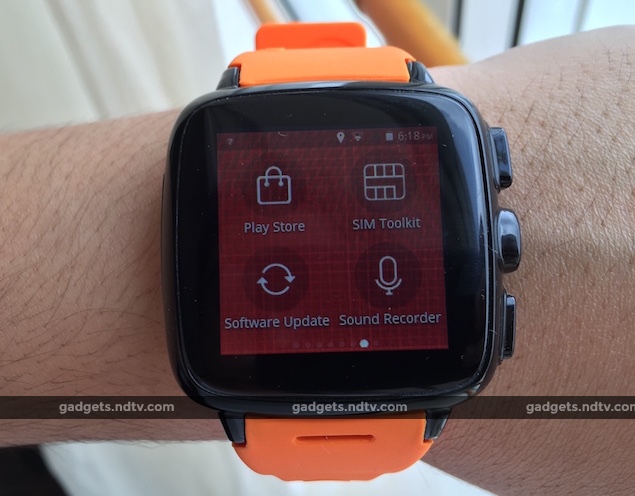 The Intex iRist 'launcher' lays out the app icons in a 2x2 grid and you can swipe left or right to circle through additional screens just like you would on a smartphone or a tablet. Intex has bundled a few apps on the smartwatch and you can of course download more from Google Play, though your mileage with each app may vary due to the limited real estate on offer. We will test popular Android apps on the Intex iRist and report our experience as part of a detailed review at a later stage.
Intex has done its bit by customising elements of the pre-bundled apps to make sure the experience is optimised for the iRist's small screen. The preloaded apps include Google Play, SIM Toolkit, Software Update, Sound Recorder, Google, Maps, LockScreen, Google Settings, ToDo, Videos, Gmail, Messaging, Pedometer Pro, People (contacts), Phone, Clock, Music, Settings, Voice Search, Assistant, Browser, Calendar, Calculator, Camera, Compass, Downloads, Email, File Manager, and Gallery.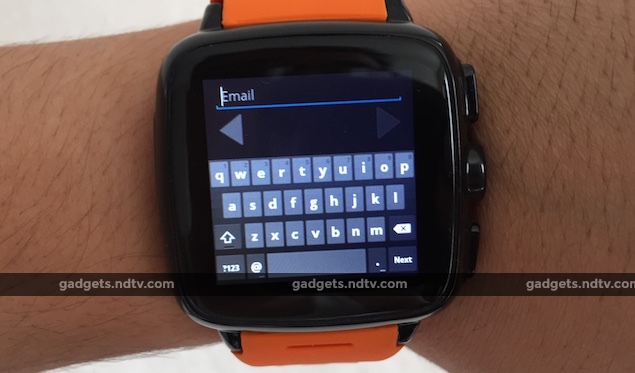 We were expecting typing using the on-screen keyboard to be a nightmare, but we were able to type with surprising accuracy. Still, we expect the fat finger syndrome to be a problem and we don't look forward to typing on the screen for long durations. This is where we expect Intex's voice assistant and Google's voice input to come in handy, though we couldn't test the functionality in the limited time we spent with the device.
Stay tuned for a detailed review of the Intex iRist on NDTV Gadgets.
Disclosure: The correspondent has travelled to MWC Shanghai at Intex's expense.