A fitness wearable can easily produce a meaningless stream of data. Based on your activities, you'd probably be able to tell whether you need to get more sleep or more exercise. A device could log more parameters and give you more insight in terms of data, but you'd need a qualified nutritionist or fitness trainer to tell you what you need to do about it. Enter Goqii, which wants to be the Uber (or WhatsApp, if you will) of fitness training. The service allows you to keep in touch with an actual human trainer via its app, who will make decisions for you based on the activity and sleep tracking data sent from a fitness band that you wear.
Reviewing the Goqii Band comes with its own set of challenges. Goqii's primary offering is the coaching service. The band is free with the subscription, and although Goqii keeps improving the band, it is hard to tell which iteration of the device you will get. There is a chance that the version of the band we reviewed (updated in August) will be outdated by the time you subscribe. Another challenge is the coaching service. Just as you can't judge Uber based on one good or bad experience with one driver, you can't judge Goqii based on your experience with one coach. We can only talk about our experience but yours may differ.
The band and the app
The build quality of the Goqii band is quite good. It never caused any skin irritation or discomfort and many times we forgot that we were wearing it. We even wore it while taking a shower and it continued to work without any issues. You shouldn't swim with the band, though, as it is not waterproof. The capsule that houses the display slides neatly into the band and we never felt that it was going to pop out. However, the buckle isn't as secure and every few days we found that it had unclasped itself. Luckily we spotted this in time or we'd have lost the band in crowded trains.
The display is sturdy. It shows basic fitness data such as steps taken, distance covered, time spent active, etc. At times we had to tap it more than once to make it switch between data points but it worked fine most of the time. It takes around two hours to charge the band and we were happy with its battery life - around 10 days.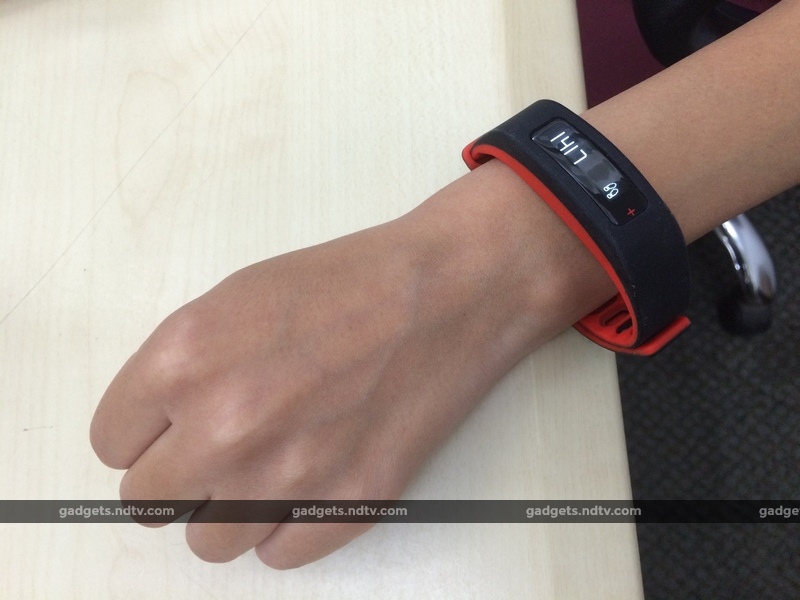 In our time using it, we found the Goqii Band to be pretty accurate when measured against the activity recorded by an iPhone. Almost always, we found the variation between the two devices to be around 500 steps or less (as against a total of 10,000 to 15,000 steps each day). Just don't wear your band to the shower like we did, because then it really goes crazy with its logging.
The band doesn't have automatic sleep tracking, instead relying on you to activate and deactivate sleep mode each night and morning. We're certain that most people will not remember to keep doing this every day, so we'd like to see it change in future iterations of the band. There are also features such as inactivity alerts and alarms, but none of these worked for us. However we tried the same features using a colleague's personal band and they worked as expected, so we're chalking this behaviour up to an issue with our review unit.
We used the iOS version of the Goqii app and found it to be clunky but functional. It has too many features clustered together and an interface that looks dated. It lets you manually log your diet and water intake, in addition to exercise. All other motion and sleep data is picked up from the band. The band isn't vital to the app as you can sync data from other supported fitness wearables such as those from Fitbit, or even just use your iPhone's motion sensor. Tapping your coach's profile picture on the top-right opens a WhatsApp-like chat window where you can exchange messages with him or her.
All of this works fine, but we feel that the app could have a much better UI, like we said earlier. Tapping the '+' icon, for example, shows you six small icons - workouts, food, water, sleep, weight, and meditation. These icons are hard to tap and need not be hidden behind the '+' icon. If you want to log food or water intake, it should be available right off the home screen of the app. The app shows your steps, calories burned, water consumed and sleep data on the app's home screen in tiny coloured boxes. You'll have to squint a bit to see these stats. Apps such as Fitbit do a much better job of displaying important data with big numbers.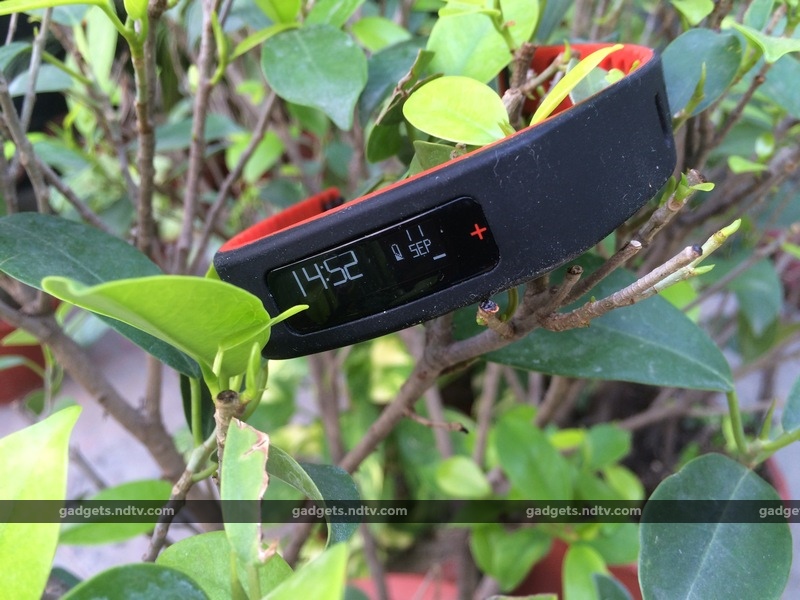 A big portion of the app's home screen is dedicated to a banner that asks you to log your workouts. This could be done away with. Similarly, hiding the coach's chats a layer beneath the app adds another unnecessary layer. It could just be mapped against one of the buttons in the bottom panel on the app's home screen. There are several such ways in which the app's interface could be improved.
The service
When you sign up for a Goqii subscription, you are asked to define your fitness goals and enter basic medical information. Goqii suggests five coaches based on this and you can take your pick. The coach will schedule a 30-minute call with you, after which he or she will set goals for you and suggest changes to your diet.
After using the service we feel that a Goqii coach isn't a perfect replacement for a trainer or a nutritionist who you would actually meet in person. All the coach sees is data - your age, gender, height, and weight - to form an impression of what kind of exercise you need. This doesn't account for individual body types and temperaments. Different people with the same vital stats might need to work on different parts of their bodies.
If you are someone who has put on a lot of weight due to a sedentary lifestyle and unhealthy eating habits, Goqii's coaching could help you. Based on our experience, we felt that this is something you could do yourself - cut down on junk food and start walking and exercising more than you used to.We spoke to one other Goqii subscriber who felt the same way - that remote coaching cannot replace a trainer you meet every day.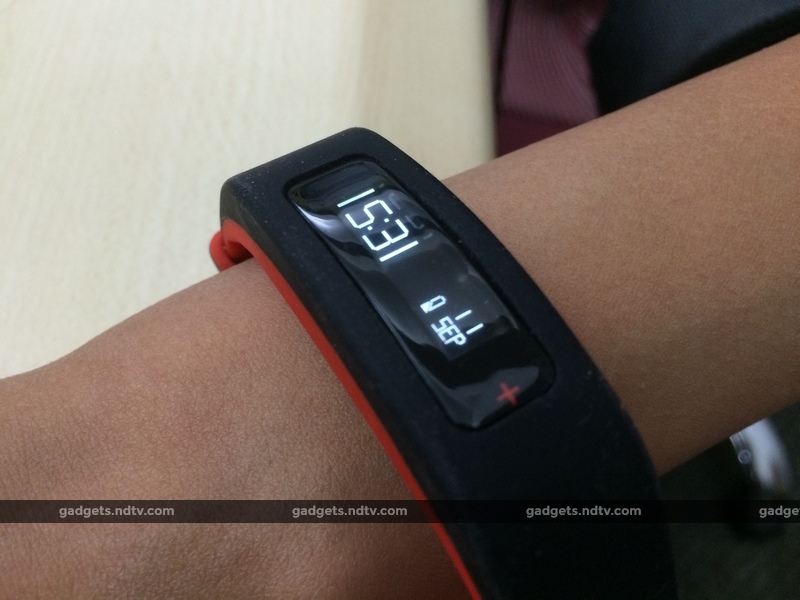 Verdict
If you lead a totally sedentary lifestyle and need a person who motivates you to exercise and eat healthy, then Goqii's service may be worth investing in. It gives you basic health advice, but if you can afford the service (Rs. 3,999 for three months and Rs. 11,999 annually) then you can afford to join a gym. We feel the latter offers better value for money, but then everyone may not have the time to do that.
Disclosure: Goqii investor Vijay Shekhar Sharma's One97 is an investor in NDTV's Gadgets 360.