About a year ago, I was at a Coach outlet in a mall somewhere in South East Asia because a fellow tech journalist wanted to pick up the latest designs for his wife. Coach, as I've since learnt, is a luxury brand best known for its bags and other leather goods.
Now this was the middle of a weekday and though there were no 'Sale' signs in sight, the store was packed. All around me, people seemed to be picking up bags by the dozen. Hitherto unfamiliar with the world of high fashion, this was my maiden visit to a Coach outlet and I still remember my reaction when I saw the price tag on one of the bags: "And we thought Apple had crazy margins!"
With Apple introducing the $10,000 Apple Watch Edition on Monday - certain band plus case combinations will cost as much as $17,000 (roughly Rs. 10.5 lakhs) - I couldn't help but cast my mind back to that day. Many of the bags on display cost more than a thousand dollars - bags, for which the cost of raw materials and labour would add up to single-digit numbers at best.
But of course no one talks about the cost of raw materials when it comes to high fashion - and with good reason. An Armani suit might be tailored by the finest of craftsmen using the best of fabrics, but the difference in the cost of raw materials when compared to that of an average Joe suit is not in proportion with the difference in their respective retail prices. But have you ever heard anyone complain that Armani suits are too expensive? There are people who buy these suits, and there are others who realise this isn't quite their territory and move on.
Though Apple is as close to high fashion as tech gets, its products are subject to close analysis in terms of what they cost. Every iPhone launch is followed by outrage when iFixit publishes the cost of individual components, and it invariably turns out that they cost less than a third of the selling price of an unlocked unit. R&D costs, salaries, marketing and other auxiliary expenses are not accounted for, but it's still a legitimate exercise in theory because the iPhone and other Apple products so far have been technology products.
The Apple Watch Edition is unfortunately being viewed through the same lens. "A $17,000 watch that will certainly be outdated in less than two years? Who's going to buy this thing?" I know our regular readers won't. But I also know who will - the people I saw in the Coach showroom picking up bags by the dozen.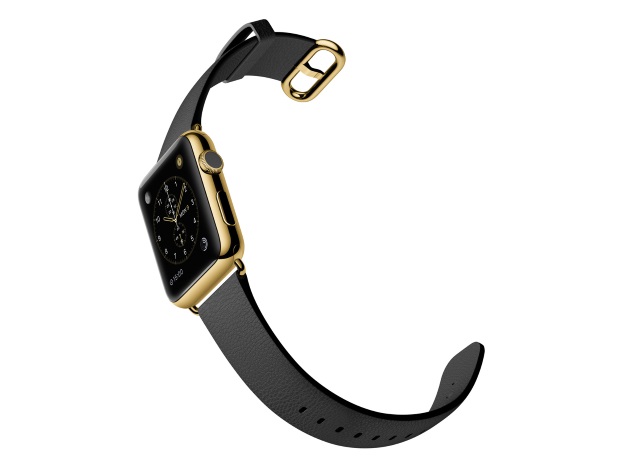 Fashion is perhaps one market in which products become obsolete faster than tech, yet fashion brands never seem to have any problems finding takers for new ranges of products every few months. While the tech industry is used to a two-year upgrade cycle, fashion has Summer, Fall, Winter, and Spring collections all in the same year - yet no one bats an eyelid.
Some may be tempted to compare the Apple Watch with other luxury watches, but there's a reason why slotting it in with fashion accessories makes more sense. While the price for the Apple Watch Edition is par for the course compared to other 18-karat gold watches, it's unlikely to become a family heirloom like other handcrafted timepieces that often gain value over the years. Apple wants you to buy the Watch because it looks good now - like a bag, a bracelet, or any other piece of jewellery - not because it's something you'll want to pass it on to your kids one day.
Yes, the watch will be obsolete in terms of its tech specifications in two years, and that would be a concern for Apple if it was positioning it as a tech product. But Apple has rarely, if ever, marketed its products based on specifications, and with the Watch, it's going great lengths to make sure it's not even seen as a tech product. The $10,000 (roughly Rs. 6.2 lakhs) Apple Watch Edition is unlike any product Apple or any other tech company has ever shipped.
The tons of material on Apple's website and everything Tim Cook and other company executives have said about the Watch during their public appearances have only described it as 'our most personal device ever.' Not once has Apple used the word 'smartwatch' to describe the Watch.
This is no accident. Once you describe a device as 'smart', you are calling it a technology product, invariably getting sucked into the specifications war, something Apple is particularly keen to avoid. And if your device was never meant to be smart in the first place, can it really become obsolete in two years? Apple would love nothing more than you buying a new Apple Watch Edition every year, but should you continue to hang on to one, it will continue to be as 'personal' as it was on day one.
Luxury goods are no doubt of very high quality, but for most people the priority is to be seen sporting a particular label. These people aren't worried about the current design becoming outdated in a few months' time; if anything, they look forward to having an excuse to plonk down even more money down to buy the shiniest new thing when it comes out. So don't be surprised if people queuing up to buy the Apple Watch Edition today say hello to a new one every two years, if not even more frequently.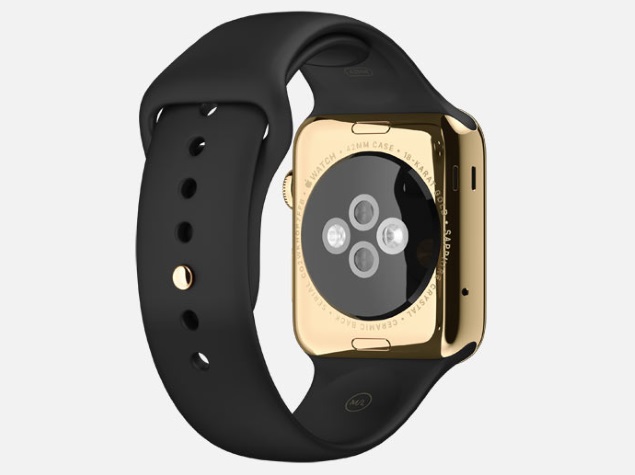 That's by no means saying this is how things will actually turn out. The Apple Watch Edition is new territory for the company as is evident from the fact that the watch will only be sold via "select retail stores" where it will vie for shelf space with other luxury brands. Apple has always been an aspirational brand when it comes to tech products, but whether the company has built enough cachet over the years to compete with luxury brands when it comes to non-tech products is a different discussion altogether.
Before I wrap up, another small anecdote to hopefully drive home how the Apple Watch Edition is different. Last week, another tech journalist mentioned how he loves visiting Emporio in Delhi because he knows he can spend as much time there as he wants without spending any money. Emporio, of course, is a mall in Delhi's Vasant Kunj that's devoted entirely to luxury brands. If or when the Apple Watch Edition comes to India, it will find space in Emporio while the Apple Watch Sport and Apple Watch slug it out in the neighbouring 'regular' malls Ambience and Promenade - alongside other 'smartwatches'.