After a number of innovations in home entertainment technology, the latest claimant to our attention is virtual reality. With more and more manufacturers moving to bring it to the mainstream, the technology has taken a leap forward, and today, with virtual reality, you can experience entirely new visions of movies, and explore landscapes as if you were right there. More and more manufacturers are now making headsets to experience VR, but how much of this excitement will translate into actual users?
At the start of the year, we saw different varieties of headsets at the Consumer Electronics Show, ranging in complexity from basic sets that were like Google Cardboard, while there were also more advanced products that were closer to the Facebook-owned Oculus Rift.
The Oculus Rift will start shipping this month, and the Gear VR is already on sale worldwide and in India. HTC and Valve's Vive headset is will start shipping soon, and we'll know more about Sony's PlayStation VR headset too. The rat race has begun, but the understanding of VR amongst consumers is still very limited.
VR is new, so are the users
VR is a concept that can't be easily communicated through video ads or descriptive text. To understand it, you've got to experience it. That said, the problem is that our first experiences with VR are usually not our best experience with VR. It takes a little time to understand the mechanics of experiencing the world in virtual reality. The first few moments when you are using a VR headset are bewildering, and you will often just gaze forward as you try and comprehend the experience.
My first VR experience was using the Homido Mini, a cheap and easy to use Google Cardboard headset. Using it, I watched a 360-degree YouTube video, and I was entranced just at the sight filling up my vision. And then a colleague told me to look around, and the experience was like nothing before - until I was told to turn around completely and see the world behind me. It's a unique experience and one that's so unusual that it would never have struck me to do so.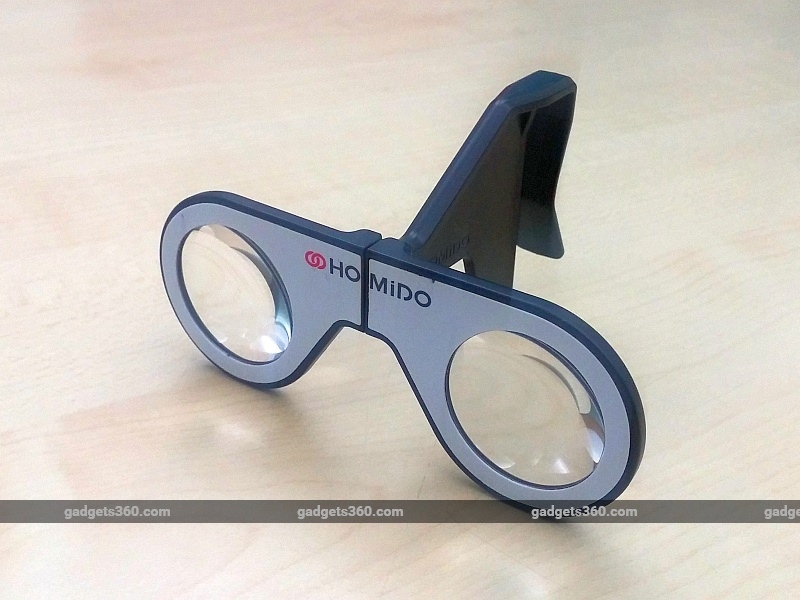 This is not only the case with me but something that many others who were curious to experience virtual reality shared. There is an unexplored side in using almost every VR headset. Virtual reality wearables are still new to users, who don't know what the technology means.
Even in its simplest form - a Google Cardboard headset - VR left me amazed but there could be more features. More advanced headsets like the Samsung Gear VR, or even higher end ones like the HTC Vive go a step further, and as a result, are even more confusing to newcomers.
(Also see: Samsung Gear VR Review)
And we're only at the start of VR's journey right now. Google's Project Tango could empower mobile devices with the ability to explore the virtual world physically by adding a depth sensor to the phone's camera - this could be used to walk around in a virtual world with other people. Project Tango is currently in testing stages, but a new version of Google Cardboard is also in the works, and could even be a standalone headset.
You never know what to expect
Some Android-makers, such as Lenovo and OnePlus, have their own Cardboard headsets that are bundled or sold separately. The advantage of doing this is that it gives them access to a readymade software ecosystem for VR. But what's missing right now is also a universal way to use VR. The software on your phone has some common gestures - for example, in most phone apps, you would swipe down from the top to refresh, or pinch to zoom. - but in VR, each app works a little differently.
(Also see: Google's Next-Generation Cardboard VR Headset Detailed: Report)
With some, you'll keep looking at a button to select it. Some other apps use a tap function. There are some apps that require you to use a Bluetooth controller, and others that will work without it. The lack of uniformity in VR apps is one thing that needs to be addressed as the technology becomes more popular.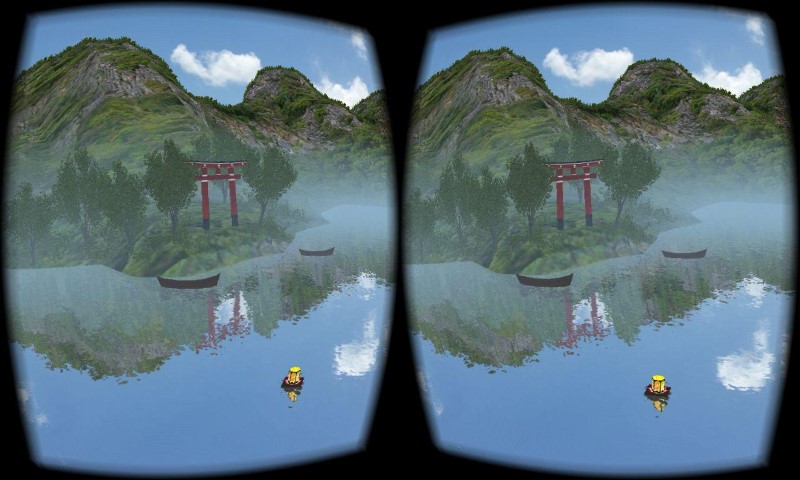 That's not the only area where uniformity is lacking though. VR images are captured by stitching together different chunks taken from multiple sources, so you can look around in any direction. But this is never really made clear to the user.
What I mean is that you don't know how much of an image has been captured - whether you're looking at a 360 video in a single plane, a spherical video, or just a 180-degree video you can look around in. What's more, you don't know where you're supposed to look; this is fine when you're just enjoying an experience exploring the outdoors, but in more confined spaces it's a little clumsy.
A long race to run
Everything that we see through the headsets, primarily supporting virtual reality, is not real to the eyes and our mind takes couple of minutes to understand what exactly we're seeing. So it could be said that there are still some new sensations that our minds needs to learn to experience VR comfortably. For now though, it can be easy to get disoriented in a VR headset.
(Also see: Low-Cost VR Headsets Will Boost Virtual Reality in India)
Mobile World Congress saw VR as a booming technology that is now appealing to phone manufacturers. LG came up with 360 VR, Samsung displayed the showstoppers Gear VR and Gear 360, and HTC hopefully secured its future with its Vive headsets.
Phone makers are learning new ways to gather profits with their smartwatches, cameras, and virtual reality wearables. This emphasis on non-mobile tech that we see today is certainly an indicator of the saturation of the mobile phones market. But VR is not going to be a quick and easy target, and it will be a hit and miss future for most companies in the short term.