Now that the Apple Watch is here, there's one question on everyone's minds - will it give the smartwatches category a much-needed boost? It's too early to answer that question, and the fact that Tim Cook is silent about Apple Watch sales number definitely isn't helping. While market analysts estimate that nearly 1 million people pre-ordered the Apple Watch, for this customer though Apple, a company that is considered to be the epitome of design in the technology space, hasn't managed to crack the smartwatch design code yet.
Apple is not alone - not a single smartwatch has managed to make me go 'wow'. Part of the problem lies in the mindset of design. Apple and other technology companies are first and foremost technology companies. It is used to making products that sell in millions and therefore have to appeal to a broad range of people. That's why you can see "design principles" behind all the technology products. A watch, however, is a more personal device and companies that is more about style than function.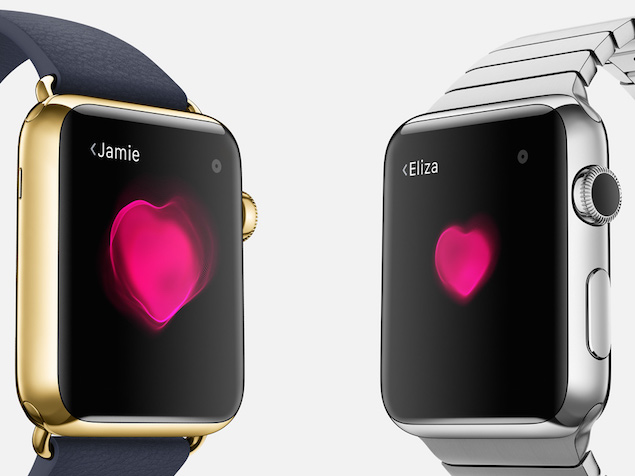 Almost all the smartwatches in the market today have mass-produced designs and are too clinically engineered for their own good. In case of the Apple Watch, the push for simplicity in its design almost makes the Watch feel sterile. What tech companies need to understand is that with smartwatches, they are stepping foot into a space where design is valued more than the underlying technology, at least for now.
You can argue that design is subjective and for quite some time now, watches have been more of a fashion statement than a tool of utility. Smartwatches must fit this paradigm as well, unless their functionality is a complete game-changer; and that's not been the case so far.
In my opinion, product designers currently need to look at the smartwatch as a watch first and foremost. The hard to customise standardised designs that follow the same principles as a smartphone won't work. Making watches round won't solve the underlying problem. The Motorola Moto 360 and LG G Watch R had round designs but they came with their own set of design flaws. The former has a large, black band at the bottom covering the ambient light sensor whereas the latter has an extremely wide bezel.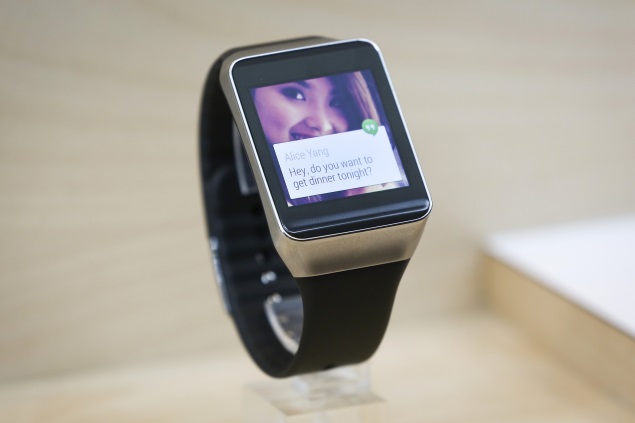 The little time I spent with new smartwatches like the LG Watch Urbane and Huawei Watch at MWC this year shows that some of my concerns with design were being addressed. I like the direction Huawei has taken with the device of its smartwatch as the Chinese tech major has gone for a classic and timeless design instead of the modern approach. Not that modern is bad, but we've seen how impersonal modern smartwatches tend to look. These new devices actually look like watches. Of course, imitating watch design isn't enough. You will find watches in all shapes and sizes, to really express your individual style. Right now we're just seeing smartwatch makers trying to figure out the one style that fits all.
Even regular mass-produced watches like the ones from Casio, for example, come in a variety of different designs and patterns. If this is not possible for smartwatches, then customisation becomes very important to provide the buyer with a choice. Customisation for smartwatches is very limited and only Apple and Motorola have started to scratch the surface.
Contrast that with the range of watches you see every single day. Unlike phones, where function has dictated the limits of form to the point where everything is a sleek glass brick, watches are frequently outrageous in design. This space offers a lot of freedom for experimentation with design. I like big and bulky watches, and looking at the trends, many others feel the same way. Instead of just making sleek smartwatches, someone should really point out to these companies that a smartwatch isn't a small phone on your wrist and needs to look like a watch, first and foremost.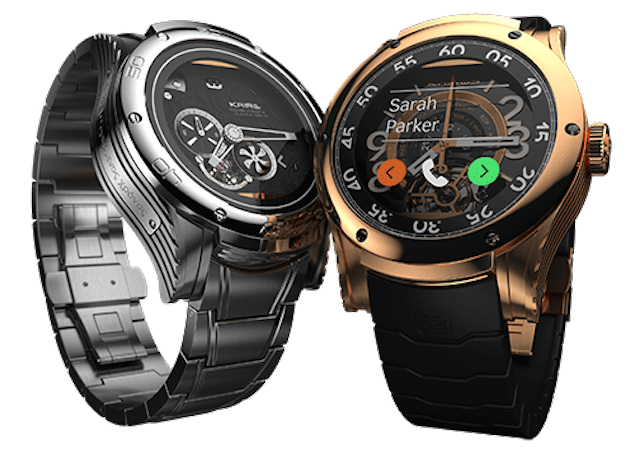 At a time when everyone (including us) is writing that a smartwatch is perhaps not something you need, but just a cool toy to have, the importance of hardware design is greater than ever. So far, only one smartwatch has caught my eye at all - the upcoming Kairos Mechanical Watch. The day manufacturers start engineering watches by approaching a 'design-first' philosophy is the day I'll start taking them seriously because a watch is worn as a fashion statement. Until then, I am really happy with my Casio Edifice, and drooling over these far from smart, but definitely stylish, watches shown at Baselworld.