The price of being an early adopter is often very literal - you have to pay a premium to be one of the first people in the world to use new devices - sometimes entirely new types of devices. So the enormous outcry that followed the announcement of the pre-order price of the Oculus Rift virtual reality headset was something that was particularly hard to understand. On Reddit, Oculus founder Palmer Luckey wrote that Oculus is not making money on the Rift, to encourage adoption of "high quality" VR.
Unfortunately, while the Oculus team has done a good job of making what appears to be, by most accounts, a groundbreaking product - our own experience with the Oculus Dev Kit 2 was hugely positive - the one area where it hasn't fared so well is in its messaging. When rumours came up that the Oculus could cost $1,500 (approximately Rs. 1 lakh), Luckey responded by saying it would be in the "ballpark" of $350 (approximately Rs. 23,000) - so when the final price of $599 (approximately Rs. 40,000) was announced in January, a lot of people were, predictably, outraged.
(Also see: Oculus Rift Preview: Bringing Reality to the Virtual World)
Social media snafus notwithstanding though, the Rift seems to be doing better than expected, as the demand for the pre-order pushed the estimated delivery dates to July, nearly six months after the initial deliveries will start in March.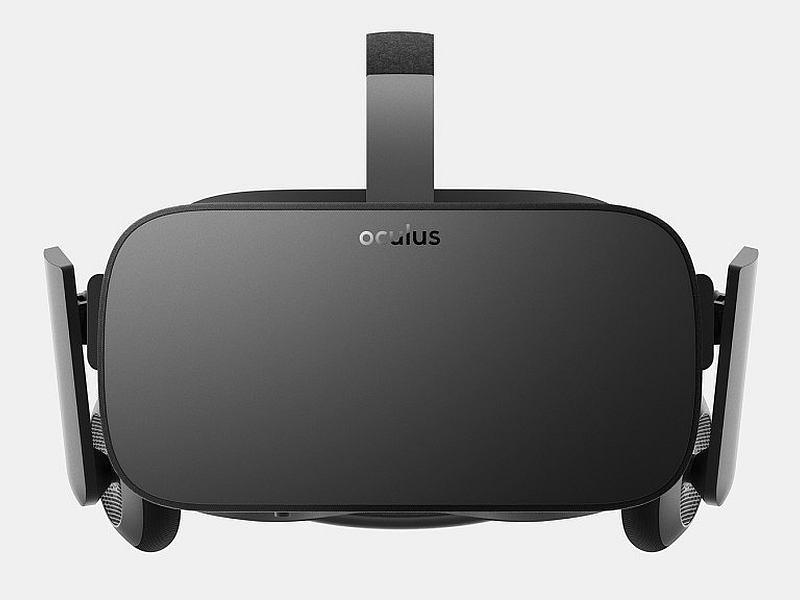 This doesn't really tell us how much demand there is for the Rift at present - Oculus has not revealed the number of units that have been sold on pre-order, perhaps wisely. Although the Rift was one of the most successful Kickstarter projects projects at the time, the crowdfunding effort only sold around 7,500 headsets - pretty impressive for a no-name company with a new product category to boot, but if Apple or Samsung were to report similar numbers, we'd probably be calling the product a disaster.
So what can we tell from this new development? Well, for one thing, it's clear that the Rift has been more successful than what Oculus was expecting. With HTC now close to retailing its own virtual reality headset, the HTC Vive Pre, which was made in collaboration with gaming giant Valve, there's no way that any responsible company would have planned to let demand pile up for six months. The Vive Pre is likely to be more expensive but the experience is incredible, and with Valve to draw on, software discovery and distribution, along with the availability of gaming content - which most people believe is going to be a powerful early driver for growth in VR - could give the Vive an edge, particularly if there are no Rifts available to buy.
(Also see: HTC Vive First Impressions: Serious Oculus Rift Competition)
The Rift has another major competitor that is also about to launch, the Sony Playstation VR, which was earlier known as Project Morpheus. The Playstation VR will work with the Playstation 4 and this means that there's a huge installed base of potential buyers, unlike the Rift or the Vive, both of which will also require people to buy a fairly powerful (and expensive) computer, over and above the cost of the headset.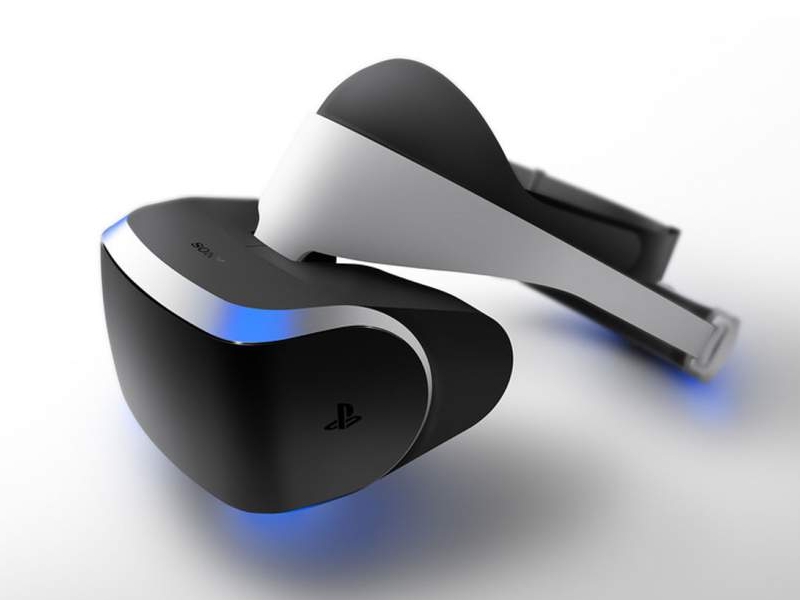 At the same time, it isn't really reasonable to believe that the Oculus Rift - or any of the other headsets, for that matter - is going to do well enough to instantly take VR to the mainstream either. In fact, these headsets are only the first step in what will hopefully be a long journey. The fact is that these first generation headsets will have a limited amount of software available, and they're going to be expensive enough to remain a niche too. The question is whether they will be able to fuel enough demand in VR to make a second, and a third generation feasible. Otherwise, you end up with something like the Apple Newton, instead of the iPhone.
These companies are however going to be helped along from the grassroots thanks to efforts like the Google&nbspCardboard, and the Samsung Gear VR. The latter was recently launched in India, at a fairly competitive price of Rs. 8,200 - it was earlier launched internationally at $99, or approximately Rs. 6,700. The Gear VR was developed in collaboration with Oculus, and differs from Cardboard in a couple of ways. The headset has its own gyroscope and accelerometers, and this works in concert with the sensors on your phone to provide a smoother, and more accurate viewing experience. The headset also comes with a companion app that makes it easier to find VR apps and games. It also comes with a touchpad on the side for a full range of inputs.
(Also see: Gearing up for VR)
Cardboard gives an even more stripped down experience - you're barely isolated from the outside world, the lenses can't be adjusted to match your IPD (inter-pupillary distance) and there's currently even less content available. The view can "drift" when you're doing something like watching a movie, and there's only a single button input. Despite these shortcomings though, the experience can still be highly compelling. Take something as simple as shooting and viewing photospheres on Maps. You don't need to spend a penny on extra hardware, and the experience can transport you around the world in seconds. Cardboard Camera is another app that anyone who travels a lot will love - it allows you to shoot a 360-degree panorama in moments, and these are designed to be viewed through cardboard, in 3D. If you think that shooting a photosphere is too time consuming, then this is the perfect compromise.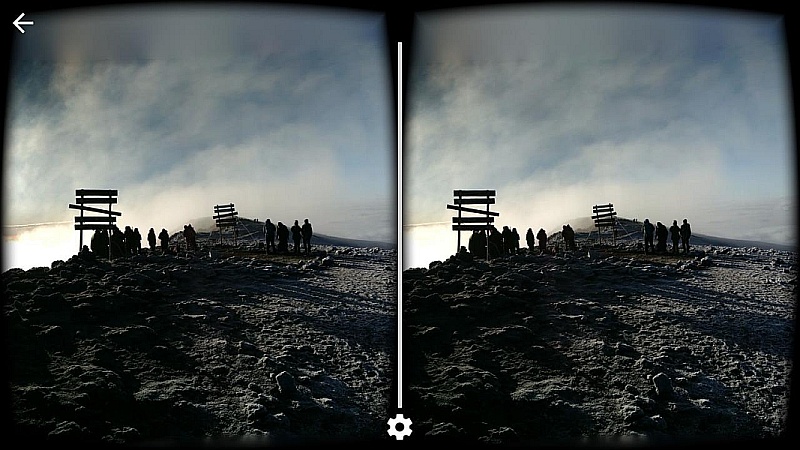 Apart from that, there is a growing number of free applications available on Google Play that you can also download and start to try out the VR experience. Couple that with a cheap and easily available headset, and you start to get a growing number of people who are interested in VR. And more companies are getting interested in the idea as well. OnePlus held a launch in VR that it distributed cardboard headsets for. The Lenovo K4 Note was launched alongside a VR headset that looks like a slightly polished version of Google Cardboard. And what's more, if you bought the headset along with the phone, you only had to pay Rs. 500 extra.
(Also see: Google Gets Serious About Virtual Reality With New VR Division)
Right now, we're also seeing new developments that could significantly improve these headsets. Google's Project Tango will start rolling out in phones this year; the first devices using this technology are launching in 2016, starting with handsets from Lenovo. Project Tango will enable range-finding in phones; this would allow you to walk around in VR, instead of just looking around as is the case at present. It's a significant step forward, as your experience moves from a 3D view to a 3D world you can explore freely. And these sort of experiences will likely remain budget friendly too, if past developments in smartphones are any indication.
(Also see: For Smartphones, Experience Finally Trumps Specifications)
As more and more people experience low-end VR, it slowly moves from the real of science fiction and technology for early adopters, into something that anyone would be interested in. Getting people to move from the lower end mobile VR to high-end experiences will require just two things - one, showing the quality difference by getting enough early adopters who would double as evangelists, which seems to be happening; and two, lowering the prices of VR devices, which will be a function of scale.
That's why, in the end, the Oculus Rift pricing isn't an issue. It's not so high that it will deter early adopters, and the Rift was never destined to be the vehicle for mainstream adoption of VR in any case. Google has taken the lead on that front, and if you've been using Cardboard at all, then you know it's doing a good job in getting things started.