Every day, a new person approaches me to find out which fitness band they should buy. This isn't entirely unexpected given that I work for a technology portal, but despite having used almost all the major products in this category extensively, it's still hard to recommend any fitness wearable without hesitation. There is a dealbreaking flaw with every gadget we've reviewed so far, which leads us to believe that it may be best if you don't buy any of these devices, for now.
Every time a new fitness band is unveiled, the question to ask is if it does something that your smartphone does not. If you look at fitness wearables priced under Rs. 10,000, the answer is almost always no. You get basic activity tracking, something almost all smartphones can do quite well. You do get sleep tracking, which isn't as essential as fitness band makers would have you believe.
Many fitness bands also make you manually activate sleep and wake up modes, which is something you are eventually going to forget to do. If you've been having trouble sleeping or feeling restless after waking up, measuring your sleep patterns will help you quantify the problem, but that isn't a substitute for actual medical advice.
(Also see: Fitness Gadgets and Apps Want to Build a Healthier India)
Since most people are going to be buying fitness wearables in this price range, we feel compelled to advise them against getting most of these. If you don't carry your smartphone with you when you head out for a walk or when you're working out, only then would you need one of these products. Even in that case, I'd suggest that you get the cheapest one because there is a big chance that you will stop using them after a few months, if not weeks or days.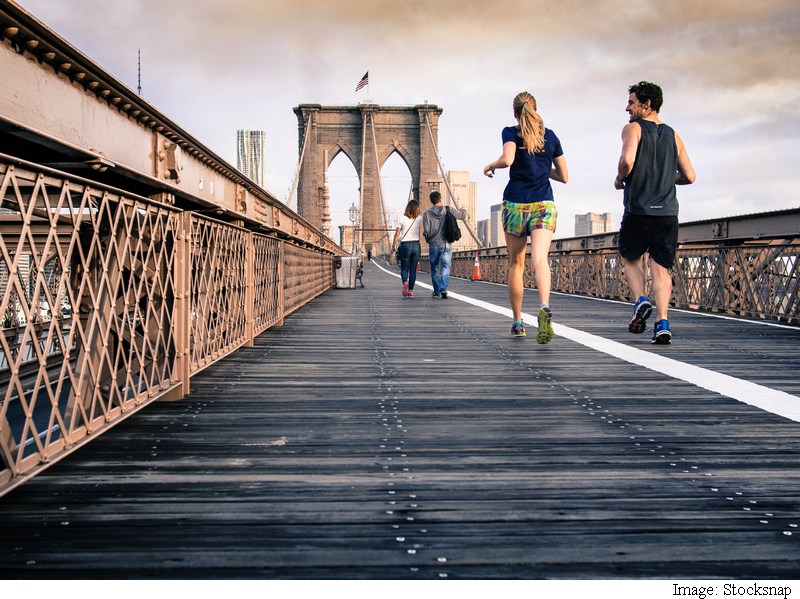 There are apps that use your smartphone for activity tracking and we'd suggest that you use these rather than buying a gadget. Even though most of these cannot replace professional fitness trainers, they can always help you decide if you need a fitness wearable at all, or if apps are good enough to serve your needs. A big part of your fitness is nutrition and apps such as HealthifyMe try to help you eat healthy to stay fit. It may be a better idea to invest in one of these services than to buy a fitness wearable.
Above Rs. 10,000 you get the one feature your smartphone doesn't have - a heart rate monitor. If that is essential to you and if you can spend that much money, you probably should get either a smartwatch such as the Moto 360 or the Apple Watch, or a fitness oriented watch such as the Fitbit Surge. With these smartwatches you get a host of features that basic activity tracking fitness bands don't have, but the trade-off is punishing battery life. The Fitbit Surge hits the sweet spot between features and battery life (around five days), but it's priced at Rs. 20,000, which is going to ward off most people interested in these products.
An Apple Watch will tell you to stand periodically, automatically adjust your fitness goals based on your activity and motivate you to stay active. Apps such as Lark also do this, whereas the Fitbit app lets you challenge your friends to stay active. We feel that these are far more important features than just a plain display of your fitness stats. That is why, as with smartphones, we think that it is best if you go for the best fitness wearables rather than the cheapest ones. Or just find a good fitness trainer at the gym in your neighbourhood to get fit. It might be cheaper, and a lot more effective.