Xiaomi is reportedly working on its first smartwatch to take on the likes of the
Apple Watch
, hints a report from China. The company is also said to be working on the successor to the Mi Band.
36Krypton reports that Xiaomi is working on a smartwatch that is said to sport a large round dial (similar to the Moto 360 and LG G Watch R) and could include a pulse measurement feature.
Talking about the design, the report adds that it will feature a "brushed metal design", something we saw HTC using on its latest One M9 flagship. Unfortunately, the report didn't delve too deep into how Xiaomi's first smartwatch will be competing against Apple Watch; though we can expect premium material use can be one of those factors. Another detail that was missed in the report was whether the first Xiaomi smartwatch will be based on Android Wear or not.
The report (via Gizmo China) also tips that Xiaomi, keeping in-line with its other products, will keep the pricing of its first smartwatch affordable. Details about the Xiaomi smartwatch are limited at the moment.
Apple's first smartwatch named Apple Watch was launched earlier this month and was confirmed to be available for pre-order starting April 10 and in stores on April 24. The Apple Watch starts at $349 (roughly Rs. 21,600) for the 38mm model while the standard, 42mm model starts at $549 (roughly Rs. 34,000).
Considering that Xiaomi is already popular with its Redmi and Mi device range sporting affordable pricing, we can expect more smartwatch makers such as LG, Motorola, Samsung, and even Huawei to get some serious competition.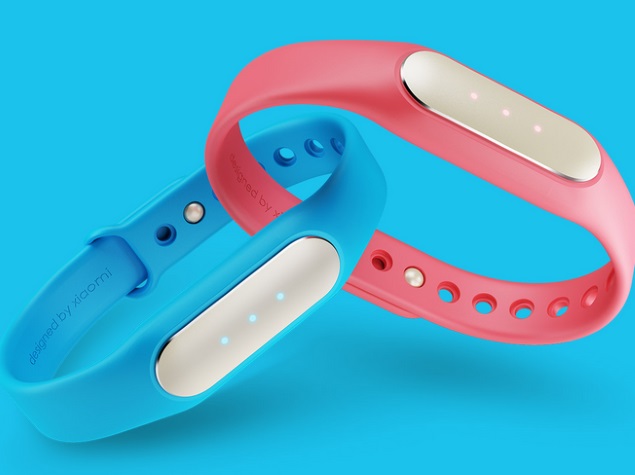 The report from China also tipped that the successor to the Mi Band is also in the works. It adds that the new Mi Band could feature NFC connectivity. We can expect more details about the new Mi Band to arrive as launch nears.
So far, there has been no announcement regarding any launch from Xiaomi.
To recall, Xiaomi's Mi Band was initially announced in July and was priced aggressively at $13 (roughly Rs. 790). The wearable primarily focused on a user's health by helping them track their fitness and sleeping routine. The fitness tracking band also featured Bluetooth wireless connectivity to pair with smartphones.
In December, the company announced that its first fitness tracker, the Mi Band, had seen over 1 million units shipped since the tracker went on sale on August 18.