Tag Heuer, a premium Swiss-based watchmaker, has finally announced the launch date of its first Android Wear smartwatch. Named Tag Heuer Connected, the smartwatch would be launched at the LVMH Tower in New York City on November 9 as per company invites.
While details are scarce for the device as of now, Tag Heuer Connected is said to be based on the company's popular Tag Carrera watch. The company also published a teaser image showing the crown of the watch on its social media handles, but the overall design still remains a mystery.
Tag Heuer Connected also has a dedicated website for the watch that says, "Tag Heuer is pushing the Swiss avant-garde limits even further with the Tag Heuer Connected. Tradition meets innovation, craftsmanship meets savoir-faire, and bold style meets breakthrough technology. The clock is ticking to the major breakthrough."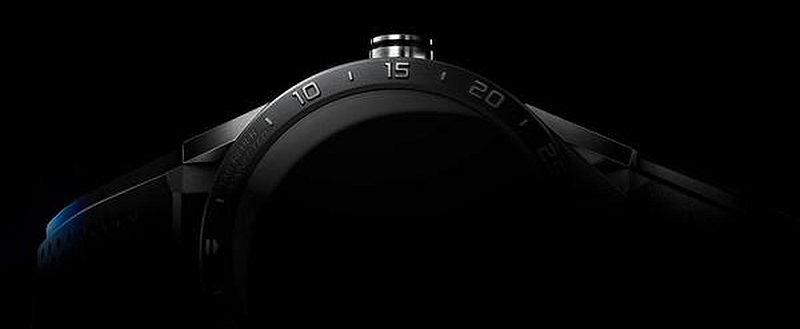 By launching its first Android Wear smartwatch, Tag Heuer aims to compete head-to-head against the Apple Watch, which also has luxury variants. The company CEO Jean-Claude Biver last month said in a CNBC interview that the smartwatch would cost around $1,800 (roughly Rs. 1.17 lakhs). While the exact cost is yet to be revealed, the proposed price by the CEO is close to that of the most expensive of the 20 models available in the Apple Watch lineup, priced at $1,099 (roughly Rs. 69,900).
In April, speaking to Bloomberg, Biver added that the upcoming smartwatch will offer up to 40 hours of life in a single charge, as compared to Apple Watch's 18 hours. Talking about the competitor Apple Watch, he said "I hope they sell millions and millions and millions of them... The more they sell the more a few people will want something different and come to Tag Heuer."
Tag Heuer announced its collaboration with Google and Intel for its Android Wear smartwatch earlier this year.
For the latest tech news and reviews, follow Gadgets 360 on Twitter, Facebook, and Google News. For the latest videos on gadgets and tech, subscribe to our YouTube channel.
Related Stories