Swipe Technologies, which is best known for its affordable smartphone handsets, has entered the wearable space. On Thursday, the company announced the launch of the F-Band fitness tracker in India. It is priced at Rs. 1,499, and will be available to purchase from January 7.
The Swipe F-Band, much like many other fitness trackers, offers the ability to track your steps and monitor your sleep. The F-Band keeps a tab on your activity throughout the day and gives useful insights such as the number of calories you've burned. You can check all these pieces of information using company's F-Band app. Users can save up to a year worth of data, Swipe said.
Unlike some wearables including the popular Mi Band, the Swipe F-band sports a display. And because of this, the Swipe F-Band looks more like a smartwatch than a slim fitness band that you may have tried before.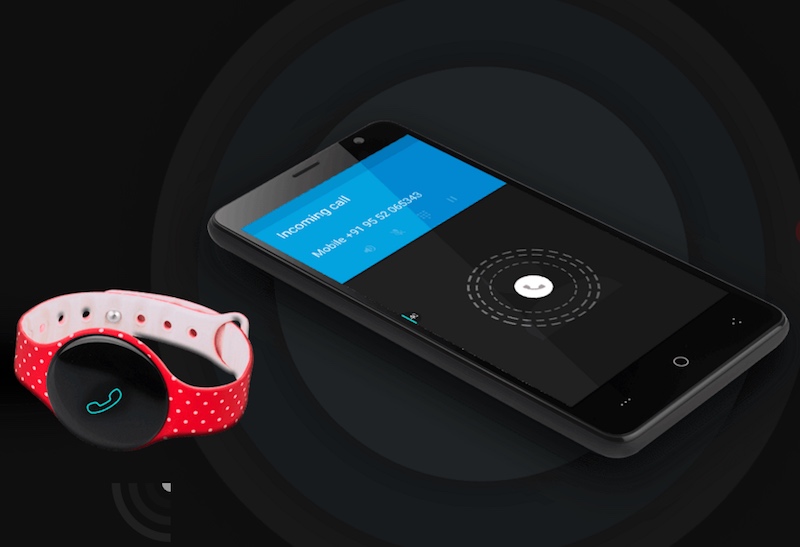 Which brings us to the second key feature of this wearable. The Swipe F-Band connects to your smartphone over a Bluetooth connection and feeds your phone's notifications to the wearable. As for other specifications, the Swipe F-Band houses a 55mAh battery, which as per Swipe's claim, can keep the wearable ticking for up to seven days on a single charge.
The wearable comes in blue and red colour options, and will be available to purchase from January 7 on e-commerce website Snapdeal. While it is priced at Rs. 1,499, the first 100 customers can snag the gadget at Rs. 1,299.
Swipe F-band enters a crowded market with the likes of Yu YuFit, Xiaomi's Mi Band, Jawbone's UP range of activity trackers, and Misfit's Shine, Flash, and Link, amongst others, already vying for customers' attention.