The Pebble Time campaign on Kickstarter has already crossed $20 million mark (roughly Rs. 125 crores) with now less than a day left before it closes down.
At the time of writing, the company with over 14,500 backers had already received over $20,130,000 (over 40 times the $500,000 pledge goal) while there were still 13 hours to go - a record sum raised on Kickstarter. Pebble launched the Time campaign on Kickstarter in February and had confirmed that it will end the fundraising on March 28.
The Pebble Time is the most popular and funded project in Kickstarter's history, second only to The Coolest Cooler which raised roughly $13.3 million.
To recall, Pebble's first smartwatch was also launched via Kickstarter campaign in 2012, and is actually the third-most popular Kickstarter yet, at roughly $10.3 million.
Pebble had last month launched the Pebble Time on Kickstarter. The Pebble Time campaign crossed its goal of $500,000 (a little over Rs. 3 crores) in just half an hour while less than five hours in, it had crossed $5 million (or roughly Rs. 31 crores), beating all records.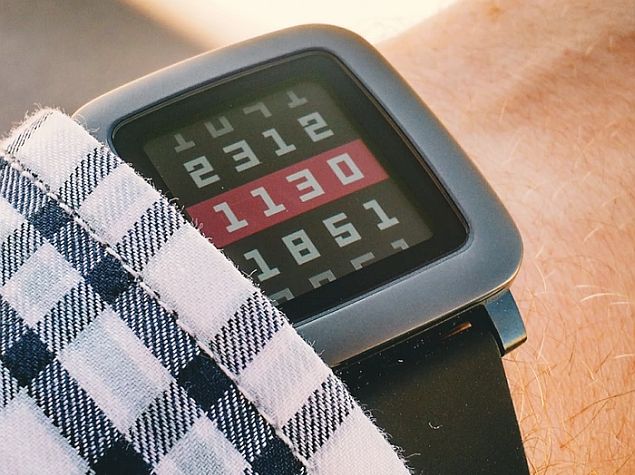 The Pebble Time will first start shipping to Kickstarter backers, before it reaches retail - the lower priced ones 179 (approximately Rs. 11,000) and $159 (approximately Rs. 9,800) were gone at first while the regular retail price will be $20 (approximately Rs. 1,200) more. The Pebble Time is expected to start shipping worldwide in May.
The next generation Pebble smartwatch - the Pebble Time - comes with a new colour e-paper display, and is slimmer than the original Pebble by 20 percent with a 9.5mm thickness. It also includes a microphone for responding to notifications. Pebble Time is fully compatible with all 6,500 plus existing Pebble apps and watchfaces while uses scratch-resistant Gorilla Glass and is water-resistant like the previous generation Pebble watches. It comes in three colours - White, Black, or Red - and a standard silicone band with black PVD stainless steel bezel for all three. Users can also replace the band with all standard 22mm watch bands.
Pebble earlier this month launched another smartwatch, the Pebble Time Steel, which had a striking resemblance to the Apple Watch. It will be available at a regular retail price of $299 (around Rs. 18,500) and starts shipping in July.