Pebble on Tuesday expanded its portfolio with the launch of sequels of Pebble and Time smartwatches - Pebble 2 and Time 2 respectively. The company alongside also unveiled Pebble Core targeted at runners and Pebble Core for Hackers, a keychain computer.
Similar to the original Pebble smartwatch, all the new devices are up for crowdfunding on Kickstarter. The company initially pledged to raise $1,000,000 goal though it already raised close to $5,500,000, at the time of writing, with 36 days to go.
The new Pebble smartwatches come in rectangular shapes and have been priced starting at $99 (roughly Rs. 7,000) for the Pebble 2 and $169 (roughly Rs. 11,500) for the Time 2. Both the wearables can serve up notifications, show schedules, and feature built-in activity trackers, heart rate monitors (optional in the case of the Pebble 2), and an updated suite of Health tools.
The Pebble 2 sports an E-paper display with high contrast black and white and feature a built-in microphone. It is also water resistant up to 30 metres and can offer up to 7 days of battery life. It is powered by a Cortex-M4 100 MHz processor; sports 144x168 pixels screen resolution with a display DPI of 172, and includes an accelerometer. The company says that the Pebble 2 will start shipping in September.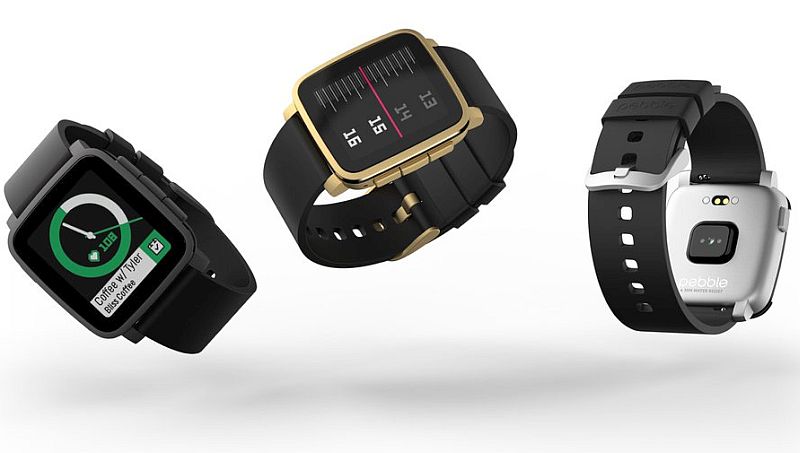 The Pebble Time 2 sports a larger colour e-paper screen with 200x228 pixels resolution and a display DPI of 202. Much like Pebble 2, the Time 2 also packs heart rate monitor, activity tracker, microphone, and is water resistant up to 30 metres. It is powered by a Cortex-M7 144MHz processor and packs an accelerometer and compass. The company says that the Pebble Time 2 will start shipping from November. Similar to other Pebble devices, Pebble 2 and Time 2 work with both iOS and Android smartphones.
Pebble also revealed a new wearable, the Pebble Core, which is aimed to give the user freedom from carrying a phone. The Pebble Core can stream music from Spotify while can also syncs GPS data with Runkeeper, Strava, and Under Armour Record fitness tracking apps. The Core packs 4GB of built-in storage.
"We built Core for a better running experience, to give you the benefits of your phone with none of the inconvenience," notes the company. One of the highlights of the Core is it features an emergency SOS which if needed can send text message with location. The 3G-enabled Core accepts a Micro-SIM card. The company claims that the Pebble Core can offer up to 9 hours of location tracking and offline music on a single charge.
The Pebble Core has been priced starting at $69 (roughly Rs. 5,000) on Kickstarter. The company says Core's estimated retail price will be $99 and will start shipping from January 2017.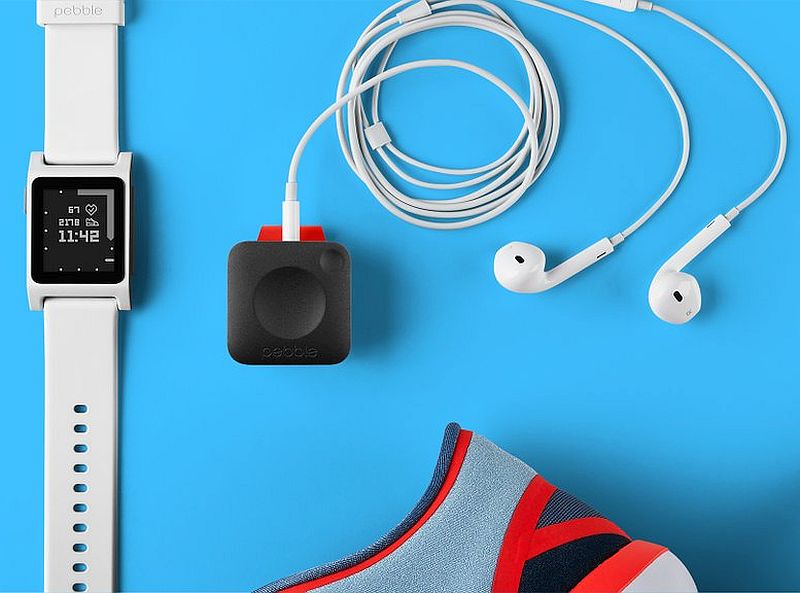 The company also announced Pebble Core for Hackers which company says "is a tiny, hackable Android computer that fits on your keychain to become your magic button for anything." It starts at $69 and developers can get early access to the Core SDK.
"Call an Uber with a click. Track your pet from across the world. Stream data from your car's ODB port. Pilot a drone from the web. Or you get the picture," explains the company. It runs Android 5.0 Lollipop and is touted to be a consumer-ready with GPS tracking, Wi-Fi, Bluetooth, and 3G connectivity, a voice interface, and more.
The company has announced that it will ship new Pebble devices to over 150 countries. Pebble however has listed countries where it won't ship the new Pebble 2, Time 2 and Core wearables with the exception of Argentina, Belarus, Cuba, Iran, Iraq, Lebanon, Libya, Myanmar/Burma, North Korea, Russia, Somalia, Sudan, Syria, and Yemen.