Headquartered in Boston (USA), New Balance has been designing and manufacturing footwear - with a focus on sport shoes - since 1906. The company assembles more than 4 million pairs of laces and soles every year in America, and with a background like that you wouldn't expect New Balance to be present at the world's biggest gadget expo.
But it is. At CES 2016 in Las Vegas, New Balance lifted the lid on its new technology division, which it is calling 'Digital Sport'. In the new business vertical, it announced a smartwatch for athletes developed in collaboration with Google and Intel that would be available for purchase at the end of the year, during the 2016 holiday season.
The smartwatch will run on the Android Wear platform, so it should be compatible with your Android and iOS devices, but New Balance says that won't be necessary. That's because it can work untethered from smartphones. The watch will also provide access to music, although it's unclear at this time if that's previously stored or streamed online from services such as Apple Music. Spotify added a Running section to its app last year which synchronises the beats of specially mixed songs with the pace of a user.
"Digital technology has truly revolutionised, very quickly, this [the sport] industry and New Balance wants to continue to be a brand on the forefront, arming our athletes with the cutting-edge products that will help them reach peak performance," Rob DeMartini, president and CEO of New Balance said in a statement.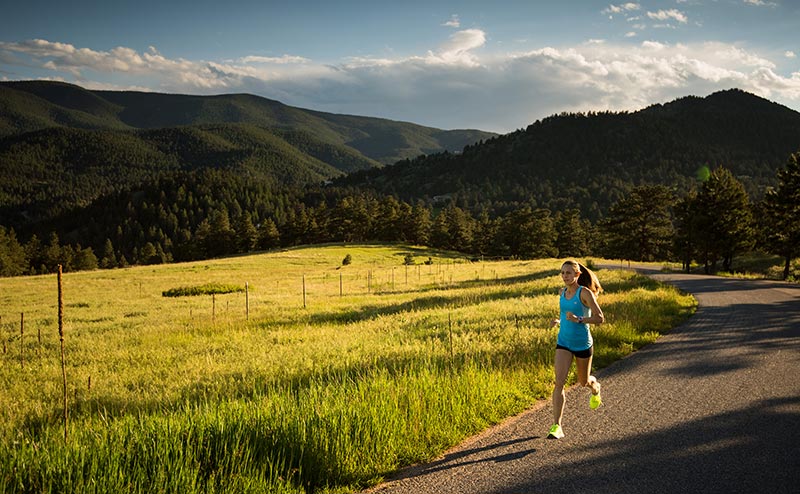 The company says this is the first of a whole host of "innovative New Balance-branded wearable technology products designed to improve physical performance". They are also going to partner with Strava and Zepp moving forward to combine their technology and the company's own expertise with fitness products to develop more products. For now the focus will be on: a) devices such as the Android Wear-powered smartwatch; b) sensors that will find their way into shoes and clothes; and c) equipment to help professional athletes perform better.
New Balance is also looking to create a digital community with the help of another famous name in the fitness circuit, Strava. It will be called New Balance Run Club, and will use Strava's underlying platform to connect athletes who can have a look at each other's accomplishments and even share their favourite running courses.
But the company is interested in going beyond a mere online presence, and will facilitate meetings that involve training and group running by making use of its store presence. The company doesn't have a physical presence in the form of official stores anywhere in India, as of yet.
New Balance also provided an update on its 3D-printed running shoe it announced back in November. During Intel's keynote at the Las Vegas expo, DeMartini came onstage to announce they would be working with the tech giant to develop customised mid-soles for everyone, post the limited edition Boston launch in April.