Microsoft has been long-rumoured to be making a smartwatch, which could debut in the fourth-quarter of this year. While the company is keeping silence, the sources close to Microsoft say the company is planning a fitness band instead that also displays smartphone-based notifications.
According to Paul Thurrott, who has a good track record when comes to Microsoft leaks, the Redmond giant's upcoming wearable isn't intended as a smartwatch but is more of a fitness tracker like the Samsung Gear Fit, and works with Windows Phone, apart from Android and iOS devices.
"It will work with everything and not just the device maker's smartphone platform," wrote Thurrott in his report. Further referring to sources, he said that the alleged smartwatch or fitness band will release this fall and pricing could be the same as Samsung Gear not the Gear fit.
(Also see: Samsung Gear Fit Smart Band Price Slashed to Rs. 12,100)

Since Microsoft's alleged plans are similar to Samsung's fitness band, the report suggests that it will have fitness features like tracking steps, calories burned, heart rate, and more. It can appatently also support third party apps along with Microsoft's Bing Health & Fitness and Healthvault apps.
What very well could be the design of Microsoft's fitness tracking band has been seen in couple of recently published patent applications in USPTO, suggesting a smartwatch with notifications, GPS navigation and a heart-rate tracker, along with different sensors. One of the patents also suggested a vertical charging dock for the device.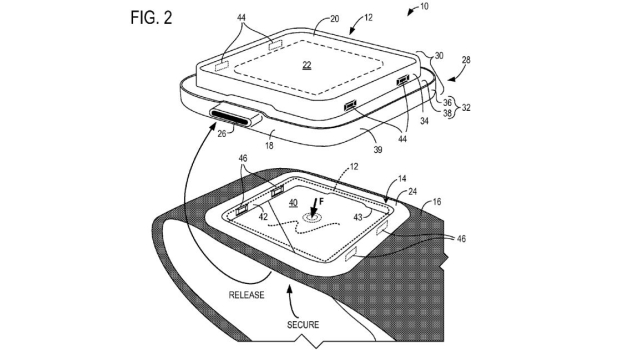 The claims by Paul Thurrott are also in-line with earlier
alleged details via sources
of Tom's Hardware. The website stated in a report that its sources have confirmed one of the major features of the proposed Microsoft-made smartwatch - cross-platform compatibility. Also, the design profile of the Microsoft ssmartwatch's said to be like a flatter version of the Nike FuelBand, along with 11 sensors under the hood.