MediaTek in an attempt to increase the adoption of its chipsets in the wearable segment has launched a new wearable-focused chipset on Monday. The
MediaTek
MT2523 is said to be designed for activity trackers and fitness-focused smartwatches.
The Taiwan-based chipmaker also claimed that the new chipset is the "world's first system-in-package (SiP)" that offers features such as GPS and dual-mode Bluetooth Low Energy. The chipset is also said to support MIPI high-resolution mobile screen. It bears a Cortex-M4 processor onboard.
The company says that the new SiP has been printed on a circuit board area that is 41 percent smaller than other chipsets designed for wearables. Another notable highlight suggested by MediaTek is that the devices powered by MT2523 can last more than a week on single charge. We however will have to wait for the devices that pack the new MediaTek MT2523 SoC to check the battery life. The SiP also packs a micro controller unit (MCU), and a power management unit (PMU). MediaTek expects that the new SiP will be available to wearable makers starting the first half of 2016.
Announcing the new chipset, JC Hsu, MediaTek's corporate vice president and general manager of IoT business unit said, "The MT2523, with its combination low power and rich features, marks a significant step forward for the smart watch and wristband industries. Power combined with efficiency has always been the hallmark of MediaTek technology solutions and we are leading the charge in bringing this know-how to IoT products."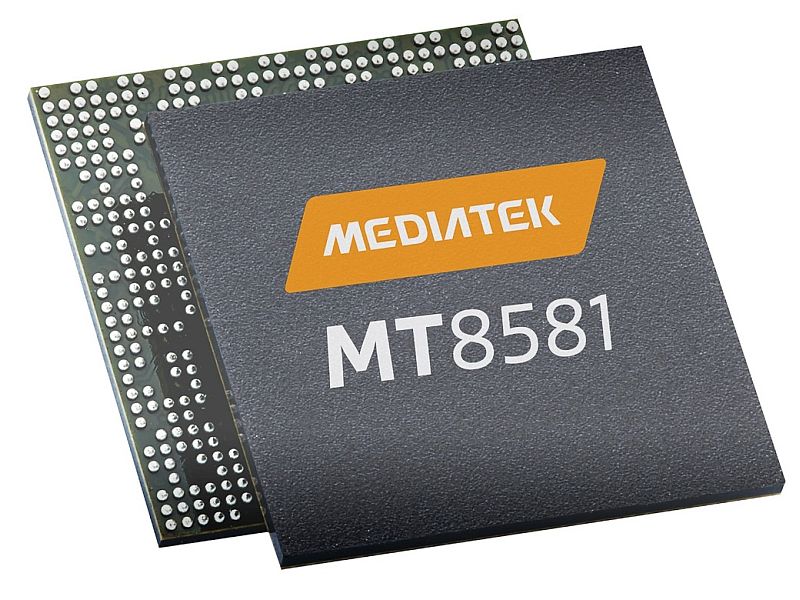 Apart from the MT2523 SoC, MediaTek announced the MT8581 system-on-chip designed for Ultra High Definition (4K) Blu-ray players. The company expects mass production for the MT8581 to start in the second half of 2016. The Taiwanese company also announced the MT7697 SoC focused on the Internet of Things (IoT) in the home applications such as home appliances, home automation, and smart gadgets. MediaTek says that MT7697 will be available in the first half of 2016.
For the latest tech news and reviews, follow Gadgets 360 on Twitter, Facebook, and Google News. For the latest videos on gadgets and tech, subscribe to our YouTube channel.
Related Stories