LG announced its first smartwatch, the G Watch, in March running
Google's Android Wear
, a software project that extends Android to wearable devices.
The South Korean company however, had revealed that its first smartwatch will be released in Q2 2014 without detailing the roll-out plans. In addition, the company is yet to reveal any details about pricing for different regions.
Now, a French publication claims that LG has confirmed the G Watch will be launched in the country in June at EUR 199 (Rs. 16,650 approximately). Unfortunately, the site claims LG only confirmed the G Watch launch in France, with no word on other countries to follow.
Earlier, LG had confirmed that the G Watch would be released in UK priced below GBP 180 (roughly Rs. 18,000) and would be available before July.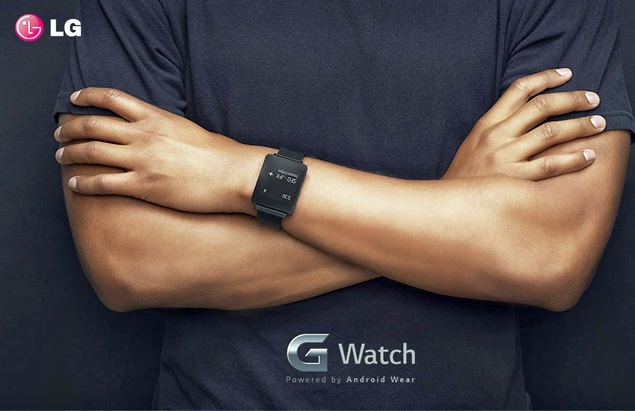 As of now, the company has not revealed the complete specifications of its first smartwatch. The LG G Watch is said to feature a 1.65-inch display with a 280x280 pixel resolution, 512MB of RAM and 4GB of built-in storage.
Recently, LG detailed a few features of its upcoming G Watch smartwatch on the company's dedicated website for the wearable device.
The website provided plenty of details regarding LG's first smartwatch which will allow users' to "get stuff done" by just saying "OK, Google" followed by voice-commands. Besides its dust and water-resistance, LG also flaunted the G Watch's screen, which never sleeps and is always-on.
The images on official site showed the LG G Watch to sport maps, reminders and more functions, details of which are yet to be revealed.
Motorola is also seen making strides in this area as they too have officially unveiled their plans for a smartwatch, Moto 360, clubbed with Android Wear.