Intel CEO Brian Krzanich announced what the company is calling "merged reality" experiences during the opening keynote of the 2016 Intel Developers' Forum event in San Francisco Tuesday. Merged reality envisions an immersive world that users can walk around and interact with as if they are physically present and participating in the scene, as delivered by a fully self-contained headset developed under the name "Project Alloy".
A video demonstration showed one possible experience: an interactive first-person experience of walking into a party, interacting with guests, pausing the action, exploring 360-degree views, and moving people around such that the course of events and the virtual guests' behaviour changed because of those actions. A more modest live demonstration showed a volunteer moving around a room and manipulating physical objects such as a switch and a lathe.
The Project Alloy headset does not need to be tethered to a PC, allowing users the freedom of walking around and moving on all six axes. If a user gets too close to a real-world object such as a wall or another person, it will pop into the scene, allowing him or her to avoid it. Users manipulate objects in the virtual world directly, negating the need for hand-held controllers. External sensing hardware is partially or fully replaced with Intel RealSense 3D cameras within the headset.
Intel's Alloy hardware and open APIs will be made available in 2017, allowing other companies to create their own products and experiences around this platform.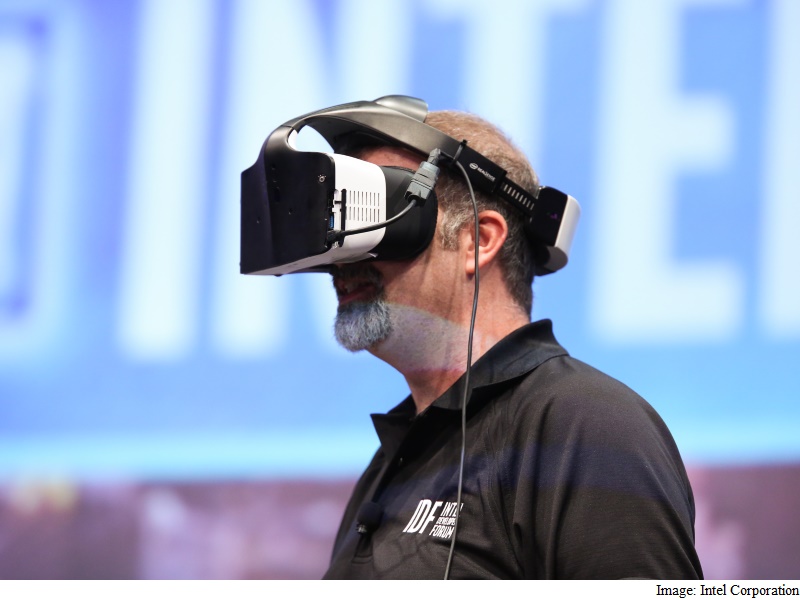 Krzanich also invited Terry Myerson, Executive Vice President of the Windows and Devices Group, Microsoft, on stage to talk about how the two companies are collaborating. Microsoft refers to such experiences as "mixed reality", and is working on a set of specifications so that everyday Windows 10 PCs can be used with head-mounted displays such as Microsoft's own HoloLens.
Microsoft is working towards releasing v1.0 of the spec in December this year, and will release an update for Windows 10 in 2017 which will introduce the Windows Holographic Shell, an interface for head-mounted displays which will enable users to visualise 2D and 3D Universal Windows applications at the same time. Microsoft had announced Windows Holographic at Computex this year, promising that it would run on a wide range of devices. Partners already on board at the time included Intel, AMD, Qualcomm, HTC, Acer, Asus, Dell, HP, Lenovo, and MSI.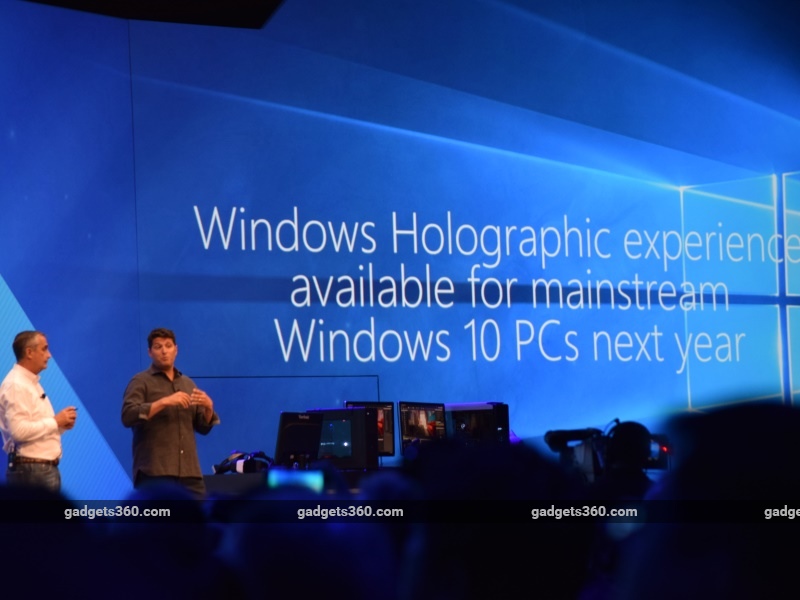 Krzanich and Myerson showed a video demonstration of the Windows Holographic Shell running on an Intel NUC PC as proof that it is able to deliver a smooth 90fps experience using Intel's integrated graphics hardware. The combination of Windows Holographic Shell and the open-source Project Alloy hardware should allow developers to create their own experiences next year.
Other announcements made by Krzanich during his keynote included partnerships with BMW on autonomous vehicles and GE on big data sensing for smart cities; the new Intel Joule platform for IoT devices; the Euclid developer kit with integrated RealSense for robotics researchers and makers; and Aero Platform drone developer kits in the form of a regular integrated circuit board as well as an actual drone.
Disclosure: Intel paid for the correspondent's flight and accommodation for IDF 2016 in San Francisco.