HP has partnered with Gilt and fashion designer Michael Bastian to
introduce
an Android and iOS compatible luxury smartwatch, which will release this fall. Other details haven't been revealed by any of the partners as yet.
According to Fashionista, the group (HP, Gilt and Michael Bastian) has worked together to design the final product. 'HP reached out to Gilt with the idea of working with a fashion designer on a web-enabled timepiece," notes Fashionista.
On the design front, as suggested by Hypebeast, the smartwatch is said to feature a multi-layered 44 millimetre stainless steel case, along with 'inlaid button controls, distinctive bezel bolts, a lighted chronograph, a trio of interchangeable bands,' specifically black rubber, brown leather, and olive green nylon. A limited edition black band will also be available.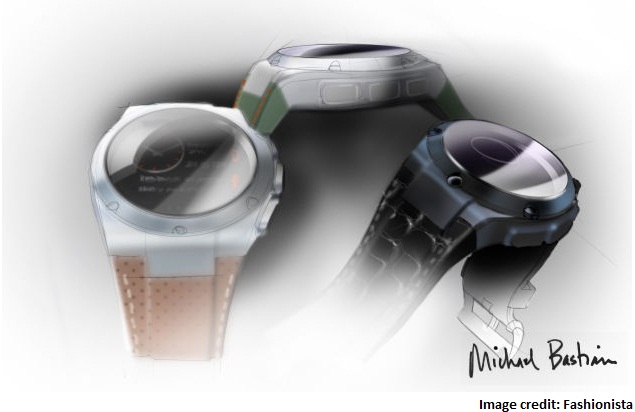 Other rumoured features for the HP Michael Bastian smartwatch include notifications for calls, emails, and messages, as well as controls for music and other apps when paired with an Android or iOS device. The luxury smartwatch is also said to come with its own companion app for both platforms, enabling users to tweak different settings of the smartwatch directly from their smartphones or tablets.
Notably, the luxury watchmaker Swatch recently announced it is planning to equip its Swatch Touch line of plastic watches with electronic functions to measure personal fitness, beginning in 2015. The company revealed its plans last week.
The Swatch Touch model is a touchscreen wristwatch launched in 2011 with a limited range of functions including time, alarm, chronograph, and date. The company is also said to be in works with Apple for an iWatch smartwatch, although the group denied that in July.
It is interesting to see HP join the smartwatch bandwagon with a luxury offering, when other major manufacturers like
LG
,
Motorola
and
Samsung
are all making their
Android Wear
smartwatches
available between $199 to $229
.
Apple
, of course, is rumoured to be making its own much-anticipated smartwatch, thought
to be called the iWatch
.