Fitbit on Monday unveiled three new fitness trackers, the Fitbit Charge, Fitbit Charge HR, and Fitbit Surge. Fitbit Charge is available now via Fitbit.com at $129.95 (roughly Rs. 8,000), while the Fitbit Charge HR and Fitbit Surge (seen above) will be available broadly in early 2015 at $149.95 (roughly Rs. 9,200) and $249.95 (roughly Rs. 15,300) respectively.
The company describes the Fitbit Charge (seen below) as a "high-performance wristband" with all-day activity tracking including automatic sleep detection, real-time fitness statistics, and caller ID. It is said to last seven days on a single charge. The company adds that Fitbit Charge is the refreshed version of Fitbit Force, and sports "better features, improved design and more all-day wearability."
On the other hand, Fitbit describes the Fitbit Charge HR (further below) as an "advanced tracker", with continuous and automatic wrist-based heart rate (the HR in the name) monitoring in addition to the Fitbit Charge's features. The company is touting its PurePulse optical heart rate technology. The Charge HR is said to last five days on a single charge. Both the Fitbit Charge and Charge HR feature OLED displays that can also display the time of day apart from real-time statistics.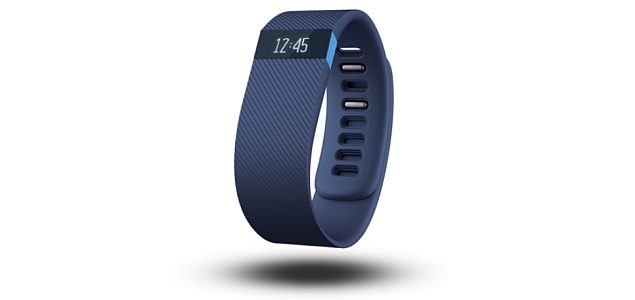 Notably, the Fitbit Surge is called a "Fitness Super Watch", and can be considered a smartwatch with a large backlit LCD touchscreen, built-in GPS, customisable watch faces, music controls, caller ID, and text notifications, apart from fitness features like continuous wrist-based heart rate tracking, and all-day fitness tracking. It said to last seven days on a single charge, with GPS turned off.
(Also see: Fitbit Recalls Force Wristband After Complaints of Rashes)

Detailing the Fitbit Surge further, the company says it features eight sensors - GPS, 3-axis accelerometers, 3-axis gyroscope, digital compass, optical heart rate monitor, altimeter, ambient light sensor and a touchscreen, all to provide the comprehensive fitness tracking.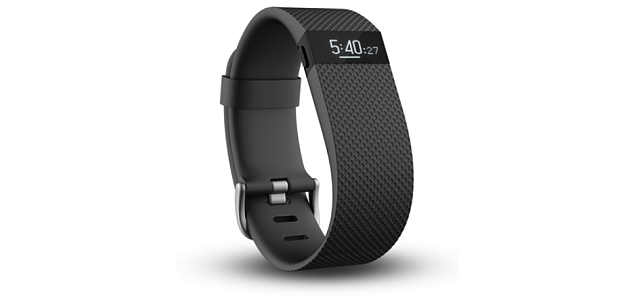 "Our mission has always been to deliver innovation through exceptional, wearable design in a way that empowers consumers with greater knowledge of their overall health," said James Park, CEO and Co-Founder of Fitbit. "That being said, we understand that everyone's approach to fitness is different. With the addition of these new products, Fitbit offers the widest variety of trackers-at affordable prices across all mobile platforms-ensuring that everyone can find the right fit for their lifestyle and their goals."
(Also see: Fitbit Says It Will Make Changes to Address Complaints About Allergic Reactions)

Notably, the Fitbit Charge is available in Black and Slate, and will be made available in Blue and Burgundy. The Fitbit Charge HR will be initially available in Black and Plum, while Blue and Tangerine will be made available later. The Fitbit Surge will initially be available only in Black, but Blue and Tangerine colours will come later.
Fitbit has also announced Cortana compatibility for its newest fitness trackers, allowing Windows Phone 8.1 users with the updated Fitbit app (which also brings challenges, and wider language support) to use the voice-based virtual assistant to help set up and monitor their fitness regimes apart from logging food intake. Using natural language, users will also be able to set up alarms. Upcoming Cortana features due in December 2014 will include activity logging and the ability to enable exercise mode through voice commands.
(Also see: Fitbit Companion App for Windows Phone 8.1 Now Available for Download)

Apart from the newly introduced Fitbit Charge, Fitbit Charge HR, and Fitbit Surge, the new Cortana and Windows Phone 8.1 features are compatible with the existing Fitbit Flex, Fitbit One and Fitbit Zip fitness trackers. The company also released an updated Windows 8.1 app with a new design and better functionality.
"We're committed to the Windows Phone community and are excited to bring these innovative features to the Fitbit experience on this platform," said James Park, CEO and Co-founder of Fitbit. "As we do across all mobile platforms, we're continuing to design features that empower people with information and motivate them to set and reach goals with fun and engaging experiences on our mobile apps. However, with the custom Cortana integration, we worked closely with Microsoft to design around its unique and innovative intelligent personal assistant technology to create an awesome experience for Fitbit users syncing to the Windows Phone platform - making it even easier for them to track and take control of their health and fitness results."