Fitbit on Thursday unveiled its new Fitbit Alta activity tracker, which the company says "can be personalised to fit your style." The company also launched the fashion-focused fitness tracker in India, with a price tag of Rs. 12,999, saying it will be available starting March via Amazon India and physical retail stores.
Unlike previous activity trackers from the company, the Fitbit Alta is sleek and comes with several personalisation options, making it perhaps the most fashion-conscious tracker in its lineup. Users will be able to mix and match the tracker with different bands, The company said that at the time of its release the Fitbit Alta will be available in Black, Blue, Teal, and Plum bands variants along with a satin finish and Silver stainless steel tracker. A Shiny Gold stainless steel tracker option is "coming soon."
Users can buy the Classic fitness band accessories in Black, Blue, Teal, and Plum colours at Rs. 2,999, while Luxe soft and premium hide leather bands in Graphite, Camel and Blush Pink colours can be bought at Rs. 5,999. A Luxe hand-polished stainless steel Silver bangle will also be available at Rs. 9,999, and a Shiny Gold bangle will be released later this year.
The Fitbit Alta besides tracking the wearer's all-day activity, exercise, and sleep, also includes features such as Reminders to Move, nudging to stay active, notification alerts, and more. The company details that the wristband will give users short positive prompts to wearers to meet a mini-step goal of 250 steps each hour (approximately 2-3 minutes of walking), and will congratulate them when the goal has been achieved. Users can customise the prompts based on the schedule and can put it on "Do Not Disturb" during long meetings or appointments.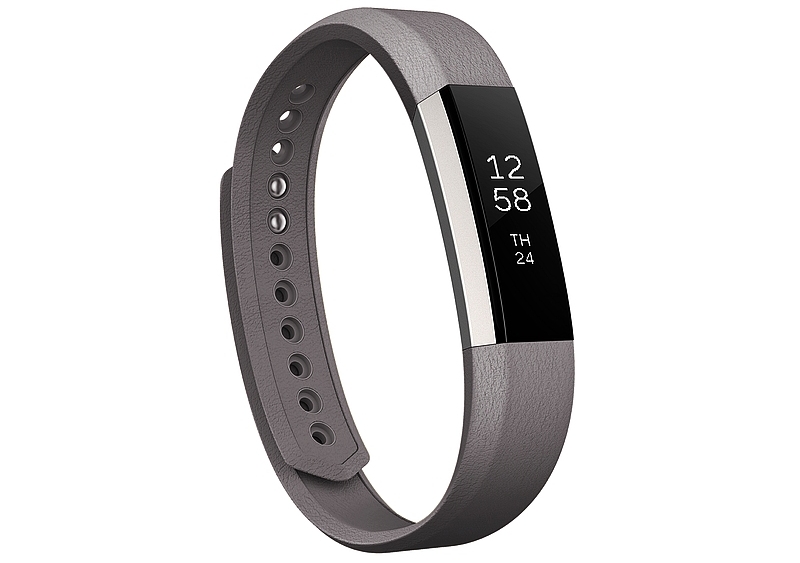 Also featured in the Alta is the SmartTrack automatic exercise recognition, which provides an easy way to track workouts and see how exercise fits in to the user's daily activity. It automatically recognises and records continuous movement activities including walking, running, outdoor biking, elliptical, aerobic workouts (such as dance classes and cardio-kickboxing), and sports including basketball, soccer, and tennis.
The Fitbit Alta works in conjunction with the companion Fitbit smartphone app. The wearer's daily activities are tracked and shown in the app along with a weekly goals. The goals can also be personalised to the user's fitness routine.
All-day activity and automatic sleep tracking in the Fitbit Alta will give users real-time health and fitness stats to monitor their progress. They can check step count, distance, calories burned, active minutes and the time on the wristband's Oled display. As per the company, the tracker can last for up to 5 days on a single charge and is compatible with over 200 Android, iOS and Windows Phone devices.
"Fitbit Alta will turn heads as our most fashionable device yet. The attractive, versatile design of this new fitness tracker fits seamlessly into daily life - from the gym to the office to a night out," said James Park, CEO and Co-Founder of Fitbit. "Alta features the everyday tracking Fitbit is known for, along with innovative and purpose-built features that push users to do more. Paired with our large, engaged global social community, Alta is an exciting product for everyday users who are looking for a simple way to stay motivated and connected, that also fits with their personal style."