Alexa, Amazon's answer to Apple's Siri, Microsoft's Cortana, and Google's Now, will now power voice commands on a smartwatch.
Chinese company iMCO has introduced the CoWatch smartwatch on crowdfunding platform Indiegogo to raise $80,000 (roughly Rs. 5,300,000) funds to make the device. With about a month left to go, iMCO has been backed by 160 backers to raise a sum of $28,248 (roughly Rs. 18,800,00). Early backers were able to get the CoWatch for a sum of just $159 (roughly Rs. 10,500) plus shipping chargers.
At the time of writing, the CoWatch was available to pre-order for backers at $179 (roughly Rs. 12,000) for early riser, $310 (roughly Rs. 20,500) for super early riser bundle, and $350 (roughly Rs. 23,500) for early riser bundle. The company says that production of the CoWatch is already underway and it aims that first 800 watches will be shipped to early supporters within 3 weeks of the end of the campaign.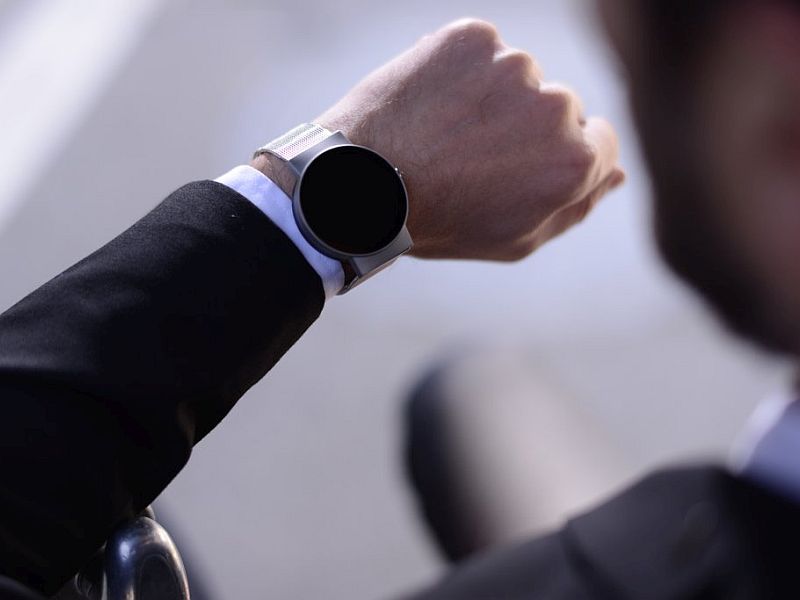 "Speak, and CoWatch will listen," notes Indiegogo page for the CoWatch. The company adds that as the first smartwatch to integrate the voice-capabilities of Amazon's cloud-based voice assistant, Alexa. Using Alexa, the CoWatch will provide traffic reports, will help control connected devices, enables making a phone call to contacts, order taxi, and more. Amazon made the Alexa Voice Service available to third-party manufacturers by opening out Alexa's APIs in August last year. Alongside, the company had released the Alexa Skill Set, a set of features that lets developers add additional voice commands and support to the service.
To recall, Amazon's Alexa voice assistant recently was integrated to give Fitbit progress updates to users. Launched in late 2014, Alexa powered Amazon's cylinder-shaped speakers Echo and Fire TV devices.
The CoWatch has been built by both iMCO and Cronologics teams, and it doesn't run Android Wear. Instead, the CoWatch runs Cronologics, which is a software platform including a host of apps from different categories such as messaging, fitness, and more. The company adds that third-party app developers will also soon have an opportunity to get involved to build more apps for the CoWatch. It is compatible with both iOS (iOS 9.0 and above) and Android (Android 5.0 Lollipop and above) devices.
CoWatch can track calories, count steps, and monitor heart rate through use of a nine-axis accelerometer, digital compass and gyroscope. It also packs heart rate sensor and vibro motor. Users can pick the CoWatch which will be available with a choice between Carbon Black and Mineral Silver stainless steel that iMCO touts is a "fracture-resistant zirconia composite ceramic body." It is claimed to offer up to 32 hours of battery life in an always-on mode.
For specifications, the CoWatch is powered by a dual-core processor clocked at 1.2GHz and comes with 1GB of RAM and 8GB of storage. It features a 1.39-inch Super Amoled display offering a screen resolution of 400x400 pixels. It offers a pixel density of 286ppi. The device is also water resistant and is IP67 certified. It is backed by a 300mAh battery.