Misfit Wearables in partnership with Swarovski has launched a luxury version of the Misfit Shine activity tracker, called Swarovski Shine.
Announced at CES 2015, the new Swarovski Shine Collection will be available in three sets ranging from $169.99 to $249.99 (between Rs. 10,800 and Rs. 15,900 approximately). The collection is now available to pre-order in the United States from Misfit's online store.
Misfit Wearables on its official blog announced the news and said, "Today we announced our partnership with Swarovski, the leading producers of cut crystal in the world. That being said we are excited to unveil our most luxurious Shine's and accessories yet."
The new Swarovski Shine Collection includes two new wearables - a clear Swarovski Shine with a crystal face, and another violet Swarovski Shine that uses a patented "energy crystal" technology to power itself using sunlight, LED lights, or halogens.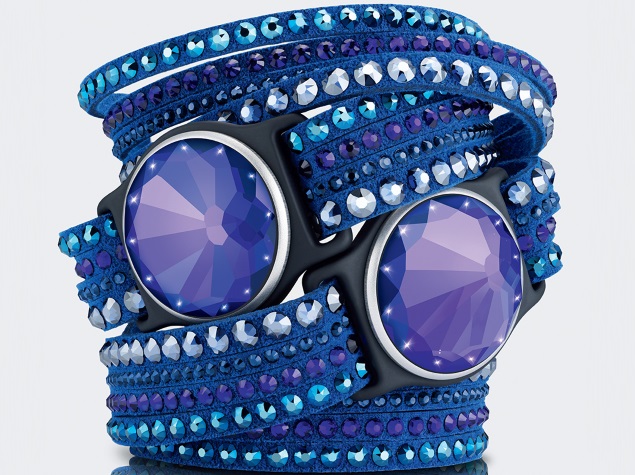 The company touts that the new Swarovski Shine Collection is "the world's first wireless activity and sleep monitor" that does not require charging or replacing of batteries. "Simply expose the violet Swarovski Shine to light to keep it charged," explains the blog.
Additionally, Misfit Wearables and Swarovski have also announced a collection of nine accessories for the luxury variants of the Misfit Shine devices. The Verge reports that the accessories launched for the Swarovski Shine Collection can also work with existing Misfit wearables. The accessories have been priced between $69.99 and $149.99 (between Rs. 4,400 to Rs. 9,500 approximately).
Notably last year, Samsung announced the release of the Samsung Gear S Strap, in its existing 'Swarovski for Samsung' collection.
For the latest tech news and reviews, follow Gadgets 360 on Twitter, Facebook, and Google News. For the latest videos on gadgets and tech, subscribe to our YouTube channel.
Related Stories