For virtual reality enthusiasts, the last few years have been a difficult wait as the technology has lingered just around the corner for far too long now. Ever since the Oculus Rift Kickstarter in 2011, we've been waiting to see the new technology take center stage. The first wave of products is now hitting the market - the Oculus Rift has started deliveries for consumers while the HTC Vive is accepting pre-orders, as is Sony's PlayStation VR. The real winner in all of this however, appear to be mobile-based VR headsets.
The reasons for this are simple - mobile headsets, whether they're based on Google's Cardboard, or proprietary technology such as Samsung and Oculus' Gear VR, are significantly cheaper, fully wireless, and the software available for them is also priced like mobile applications, which is to say, it's easy on the pocket. In contrast, the "full" headsets are pretty expensive. The PlayStation VR is probably the cheapest of the lot, and will launch for $399 (roughly Rs. 27,000); and that's not taking into account the price of the PlayStation Camera, or, obviously, the PlayStation 4, both of which are required for this headset to work. That's a combined price of close to Rs. 80,000 most probably, for what is being called the lowest-end of these full-fledged VR experiences. The Oculus Rift will set you back by $599 (roughly Rs. 40,000) - but that's not taking into account the price of the PC you'll need to use the headset. That means that you're looking to spend around $1,500 (roughly Rs. 1 lakh) according to Oculus VR, and the HTC Vive will require an equally expensive PC, plus the headset costs even more than the Rift, at $799 (roughly Rs. 54,000).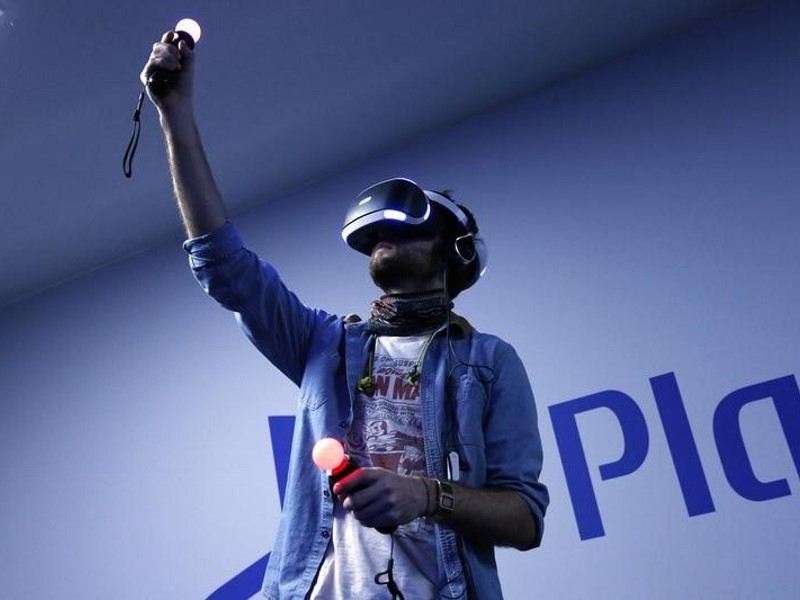 (Also see: Playstation VR vs Oculus Rift vs HTC Vive: What's the Difference?)
Mobile headsets on the other hand range from Rs. 150, to Rs. 10,000 at the uppermost limit (though the top end also require expensive phones to run, so you're looking at an actual spend of at least around Rs. 45,000 for the top end experiences) and they don't need a large empty space, or cables running everywhere either. You could enjoy a VR experience on a plane or on the metro if you wanted. The only problem with this is that there is now a huge variety of headsets available, that offer different features, and choosing the right one can be a challenge.
We've been using a number of different headsets in the last couple of months, and have managed to review everything from the basic Cardboard headset to more expensive and ultra-portable options such as the Homido Mini, more expensive headsets with straps and plastic bodies such as Lenovo's AntVR, and high end headsets such as the Samsung Gear VR. All the Cardboard headsets will work with any smartphone, either iPhone or Android, though the experience is obviously improved if you have a high quality screen for it. The Gear VR only works with a select number of flagship Samsung phones (the Galaxy S6 and up, and the Galaxy Note 5 and up). Based on all these experiences, we can help you make the right choice.
A cardboard Cardboard
At the bottom of the price bracket are actual cardboard Google Cardboard headsets. These cardboard sets basically cost you Rs. 150 (that's how much you can buy the included lenses for, in case you need to replace them in your headset), and are the most basic, and cheapest VR headsets you can get right now. Assembled kits will set you back by Rs. 200, "higher-end" headsets with a glossy finish or a stylish design printed on them can go for up to Rs. 500 to Rs. 600.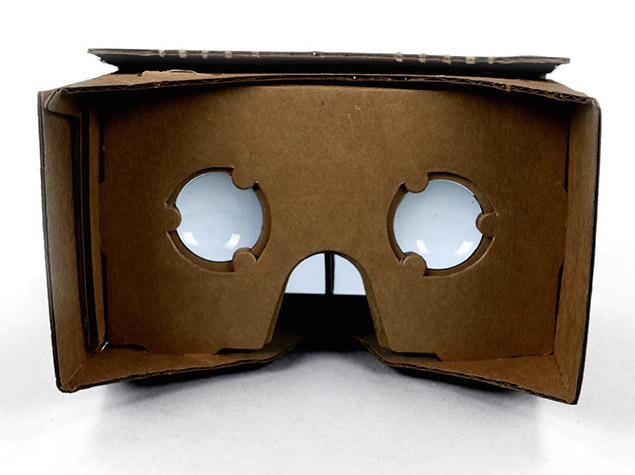 These headsets are as basic as they come - you will have to carefully fold the different flaps into place and the ones we've used always feel like they could fall apart at any second. The other issue we have with most of the cardboard headsets we've used is that there is absolutely no padding whatsoever on the viewer. That means that it gets fairly uncomfortable to use, and since there are no straps or anything else to keep the set up, you have to hold up your hands the whole time as well.
These headsets usually also have a capacitive button on the side and typically speaking, this is a creaky and unsteady affair. With cheap cardboard headsets, pressing the button shakes the whole headset and makes it hard to see what you're doing. At the end of the day, the cardboard headsets offer the least enjoyable experience you can have in VR, but the low price means that there's no real barrier to entry here. Any one who has a phone that has a gyroscope in it can use these headsets, and get a basic VR experience. It's best for short experiences at home, thanks to the lack of padding and because the cardboard body makes it feel like it could get damaged in a bag.
Clip on lenses
There are a couple of different designs for clip-on headsets that can be used with Google Cardboard. The Google Tech C1 Glass VR Viewer is one such example - the $15 (roughly Rs. 1,000) headset folds up into an easy to carry size, and you just clip it on to the phone to use. There is no case to slip the phone into - instead, you have a simple pair of glasses and nothing else, no buttons or nose pads or anything. Our preferred headset in this category is the Homido Mini, which cost $16.70 (roughly Rs. 1,100) and folds up even smaller - it's tiny enough that you can keep it in your pocket and forget it's there.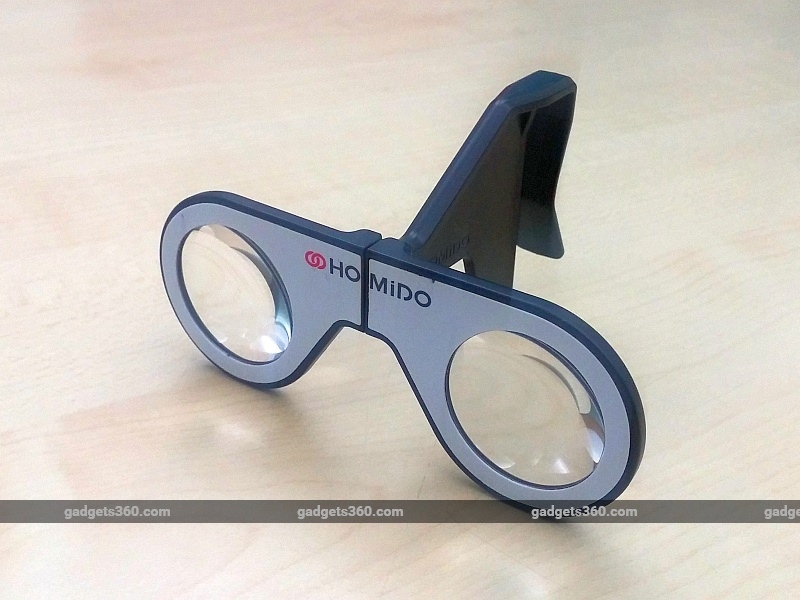 On the plus side, the build quality of these headsets feels a lot better than cardboard. These headsets are also typically easier to use - you don't have to slot the phone into any pocket, and lining up the lenses with the middle of the set is also usually pretty straightforward. On the other hand, there are some downsides to these headsets too. For one thing, there is absolutely no way to prop it up without your hands - you can't rig up any kind of straps to hold it in place, so after a long-ish session, you're going to feel a little tired.
The other problem is that because these kinds of headsets don't have any sort of body, they allow light in from all sides. This hurts the sense of immersion, and frankly also has a negative impact on picture quality. Long movie watching sessions are compromised because of these two problems, but if you're looking for a Cardboard set that is highly portable, then you can't do better.
The Homido Mini is great if you always want to have a VR headset in your bag no matter where you go, and it's also an excellent set for giving demos to people who've not experienced VR before, since you can look in from the sides and guide their experience. Also, obviously, these types of headsets are pretty convenient for people who were spectacles, as they don't get in the way at all.
Plastic headsets
This is where things start to get interesting - ranging from cheap headsets like Lenovo's AntVR, which you can get for Rs. 1,100, to slightly bulkier ones that enclose the sides such as the DMG VR Shinecon headset which will set you back by around Rs. 2,200, all the way to expensive ones such as the Sunnypeak headset that will cost you Rs. 5,500 - all offer pretty much the same thing. These are all Google Cardboard headsets that have been designed with varying degrees of padding for comfort, and straps to hold the phone up to your face without requiring you to use your hands at all.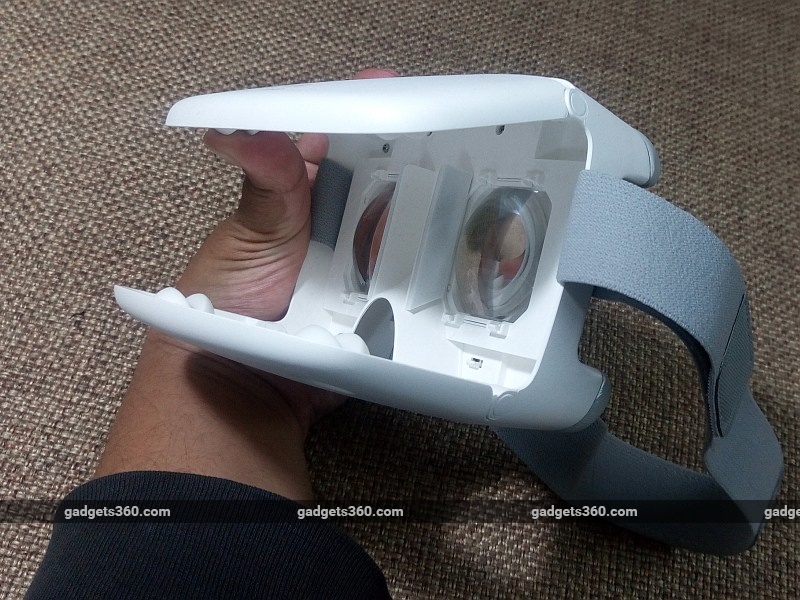 The most basic ones (including the AntVR, as we noted in our review) don't have many extra frills. Slightly more expensive ones will come with a focusing knob to allow you to adust the distance between the lenses and the phone's screen, which can help you get a sharper image. This isn't strictly necessary, but if you're wearing glasses, it can be a good feature to have, as it might be possible to use the headset without your spectacles if your power isn't too high.
The nicest ones come with a Bluetooth controller that you can use to play games or otherwise interact with content, but the problem in all these cases is that once you're paying a premium like this for VR, you need to also have a great phone so that the experiences are smooth and look good on a high resolution screen, and often since the headset has not been custom made for your phone, there will be issues such as light leakage, or the phone moving around slightly inside the set. These are all problems that don't feel like an issue when you're paying only around Rs. 1,000, but start to pinch once you've put down Rs. 5,000 or more for the accessory.
For this reason, if you're going with a plastic Cardboard headset for your iPhone or Android, we'd suggest sticking to a cheaper one like the AntVR. There are some downsides to that particular headset, but its roomy design makes it comfortable to wear, and the open side also means that you're not fully cut off from your environment, so you can envisage using it in public.
The big advantage of this design is that it's hands free and padded, so it's a great choice to watch 360-degree videos (whether on YouTube or otherwise) or have fun with some longer form content such as watching movies in a virtual cinema.
Gear VR

The most expensive mobile VR headset, the Gear VR also needs a companion phone that's picked from a very select list of devices. Even the cheapest phone that the heaset will work with - the Samsung Galaxy S6 - will set you back by around Rs. 32,000 at the very least. Add to that Rs. 8,200 (you can get it for Rs. 7,999 online) for the headset itself, and you get a base price of Rs. 40,000 for the Gear VR experience. Unless of course, you already have one of Samsung's top end handsets, in which case we would strongly recommend buying this headset.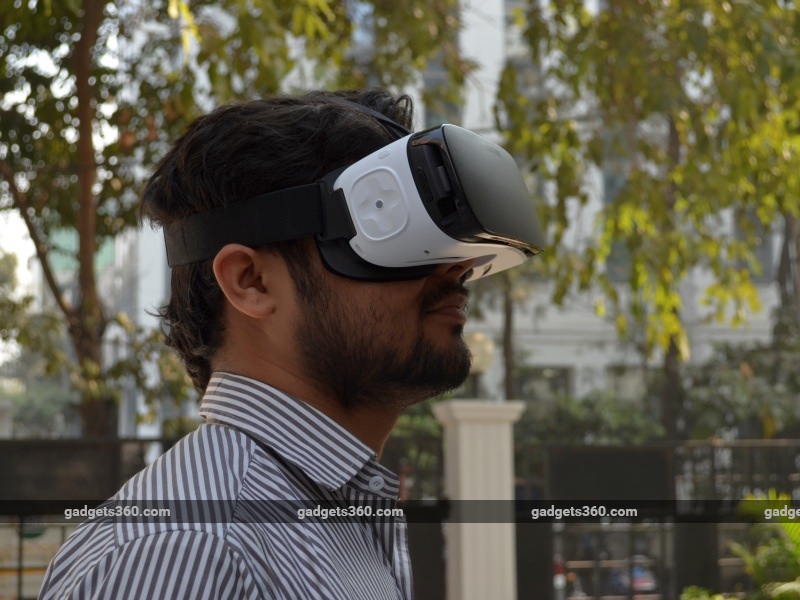 If you're an Apple user, or if you've already got a phone recently, then the chances that you will experience the Gear VR are close to nil, and that's a pity, because it's the best mobile VR experience possible. The system has been designed carefully to work with these phones, whose screens in turn were designed to work well for VR. The combination of the additional sensors in the headset, along with a trackpad for inputs, and of course, the Oculus Store to tie the software part of the equation together, results in a higly polished experience that would delight anyone.
As we've written in the past, the Gear VR can be used for a lot more than just gaming too. We practiced cooking, and public speaking, and attended a crowded party thanks to the Gear VR, and it clearly paints a picture of the future that will appeal to anyone who has even a passing interest in virtual reality.
Unfortunately, if you don't already own a high-end Samsung phone, getting one just for VR makes little or no sense, and this means that a lot of people are going to miss out on this experience for now. Still, there are lots of other options to get started on mobile VR, and the good news is that we're still at the very earliest days of this technology, so expect each new generation of headsets to bring new improvements that significantly change the experience. By the time this year is over and all the major headsets are in the market, the face of mobile VR could look totally different, and entry level experiences could surpass what the Gear VR has to offer. We'll know soon enough.