At an event in Gurgaon on Thursday, Samsung launched the Gear S2 and Gear 2 Classic smartwatches as well as the Gear VR headset, which was developed in collaboration with VR pioneer Oculus all of which are on sale now via Samsung mobile dealers and also online via Flipkart.
The Samsung Gear VR launched some months ago in the rest of the world, while the Tizen-based round-faced smartwatches, which have controls in the bezel, were announced in September at IFA 2015.
Samsung planned to get all these accessories to India sooner, revealed Manu Sharma, Director, Marketing, IT, and Mobile at Samsung India, in a chat with Gadgets 360 at the sidelines of the launch.
"With the Gear S2, we wanted to launch it sooner, but we also didn't want to rush it to the market without the right content," he explains. "We did a lot of research and development in Bangalore [Bengaluru] where we have a lab, and we wanted to develop it for relevant use cases in India."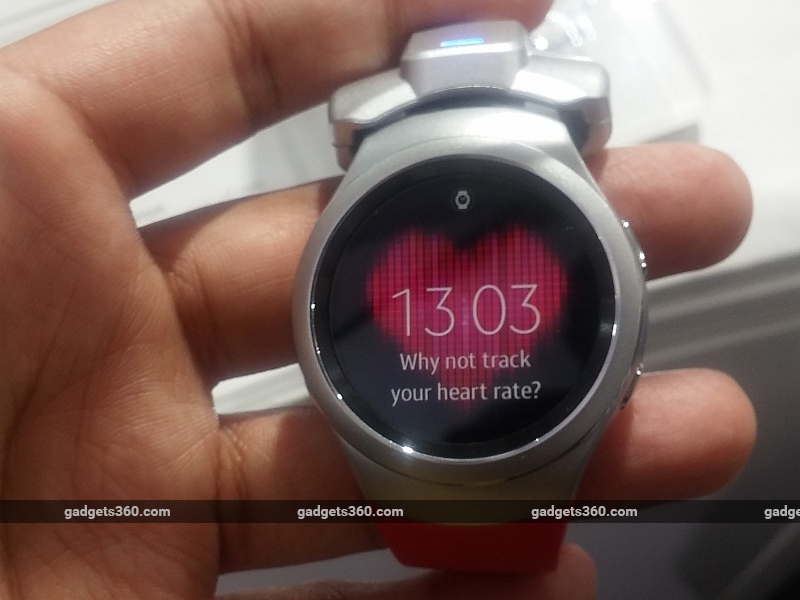 "So for example, we partnered with a third-party developer for an app called Obino," he adds, "that is for managing the diet. It is calibrated for Indian foods, and gives the suggestions about calories and what you should eat."
In the demo zone, we got a look at the app, which is easy to use and understand. The bezel-based interface is initially a little confusing if you're used to Android Wear smartwatches such as the LG G Watch or the Samsung Gear Live but it works fairly intuitively.
"At SRIB [the Samsung R&D Institute, Bangalore] we also developed our own app for tennis, that monitors your performance, and how you're holding your racquet, whether you're hitting a backhand or a backspin shot," he says, "and we made a similar app for golf also, all made in India."
But while the launch of the Gear S2 smartwatches might have been delayed due to Samsung working on local applications, that's not the case for the Gear VR - the headset has been launched, but the roster of apps available in India looks fairly small. Some categories are empty, and some key apps such as Netflix in VR are still not available in the Oculus Store in India, despite Netflix's launch in India.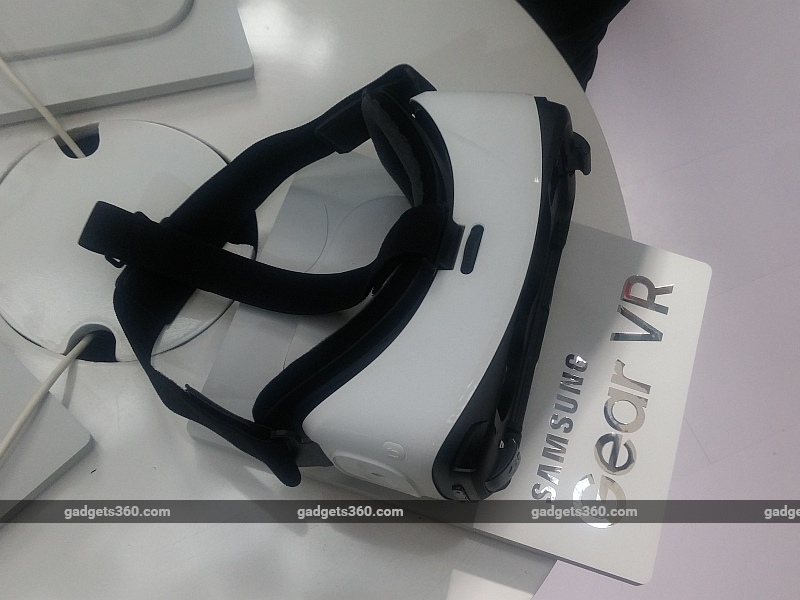 "We are working with Oculus on content and will continue to look for localised content in India," says Sharma. "For example there are Bollywood, Tollywood movies, and even tourist destinations could be made available for consumption to make you feel like you're really there. There are still issues about proprietary content that we are still sorting out so content will only increase."
Both the smartwatches and the VR headset are completely new categories for Samsung in India, and Sharma says that the company does not have any set targets for either product as of now - "we're expecting to see more uptake for the smartwatches, because they are compatible with all Android watches, so we're going to roll it out in 65 cities apart from online," he says.
The Gear VR will have more niche appeal, and Sharma says Samsung India is hoping it will be a pleasant surprise to people. The headset, which is only compatible with Samsung's flagship devices, the Samsung Galaxy S6, S6 Edge, S6 Edge+, the Samsung Galaxy Note 5 and its Dual SIM version, is obviously not something most people will be able to use. Samsung might add support for more of its handsets over time, but for now at least, the Gear VR's reach is limited to just these relatively expensive devices, and Sharma says that the physical rollout for the Gear VR will only be in the top 15 cities for Samsung in India, "and Flipkart, of course."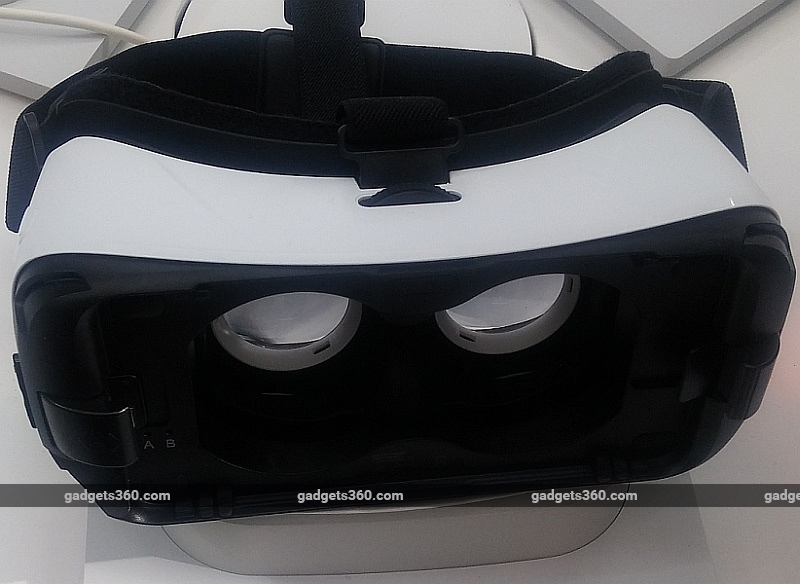 Today though, more and more phone makers are turning to features beyond specifications and mobile VR seems to be getting more focus now. However, Sharma is quick to point out that the experience with the Gear VR quite different from the basic Google Cardboard based headsets that are available for a lot less.
"The big difference is that we worked with Oculus, and there was a technology exchange, so we can offer much higher quality content," he explains. "So when you look around from side to side, there is no ghosting, no latency issues. The headset has its own gyroscopes and accelerometers that help improve the quality of the experience."
Whether this difference will be appreciable to most buyers is an open question - in our own experience you can easily tell the difference, and the Gear VR is also much more comfortable to use for long periods. But while the difference between Cardboard and the Oculus Rift is a huge one, the difference between Cardboard and Gear VR is a lot smaller. At a time when content is limited, the Gear VR only really stands out for games, not videos or other experiences.
Sharma notes that these are new categories, and "we have to build new use cases, so they become more relevant for consumers." However, he believes that there is also a lot of scope for innovation on phones as well, and not just in finding new niches to enter.
"There are still a lot of pain points such as data costs and battery life, and all these need to be addressed," says Sharma. "There is still a lot more we can do."