Urban India has a big fitness problem. A shortage of open spaces in crowded cities and poor dietary choices are a common combination that can lead to serious health issues. According to the World Health Organisation, nearly 20 percent of Indians are overweight.
From apps to dedicated fitness wearables, a host of technology products are trying to build a healthier India - what we aren't sure is whether people will find these products useful in the long term, or if they're just fancy toys that'll gather dust after a few days.
And if tracking fitness is one issue, then managing your diet is equally tricky. Most apps that track your diet require manual input, which can be a problem. This could change, as companies including Google are working on software that can tell you the calorie count of food photos, but we're not there yet.
Technology companies think they're leading a thirsty horse to the water but this could just as easily be a case of expecting the horse to haul the water out of a well. People now have the tools to help them lead a healthier lifestyle but are these tools convenient enough for people to use them?
Choosing your tools
Most people carry their phones with them all the time. For a lot of people investing in a dedicated fitness wearable may not seem like a sound investment. FirstRun is an Android app that targets the running niche and teaches people how to run. Gourav Jaswal, Co-founder of MobieFit, the company behind FirstRun, argues that runners can carry their phones while running and all they need is an affordable armband case that lets them snap the phone on to their arm.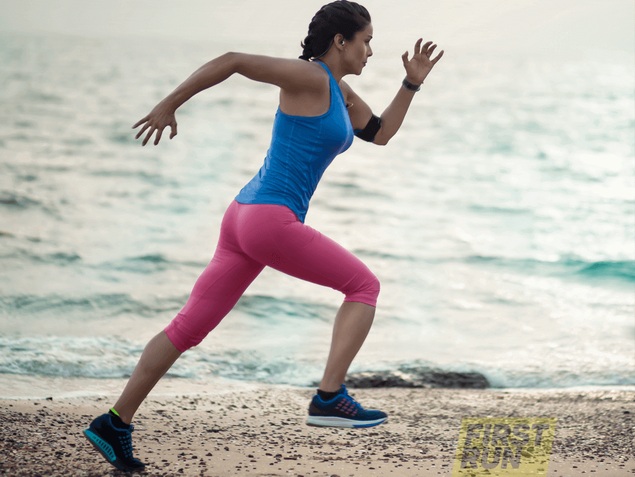 "We believe that a specialised single-purpose wearable device like a fitness band is not currently the best option for mobile fitness because it imposes an additional cost. Even if the cost factor is solved (fitness bands will soon cost less than Rs. 500) it imposes an additional burden on the consumer to keep, carry, and recharge one more device," Jaswal told NDTV Gadgets via email.
"Specialised, single-purpose wearables have been around for more years than people think, such as GPS watches from Garmin or Polar, but they have been confined to being niche devices for niche uses," he added. "Worldwide, wearables companies have shown either declining growth, like the Jawbone Up, or closure. Nike exited FuelBand last year, and that is a clear signal of consumer rejection."
But at least some consumers disagree. At a local gym in Delhi, we found a few technology enthusiasts who are already big believers in quantification. Sameer Gandhi, a 26-year-old ICICI employee, started off by using Endomondo on his phone to track runs. A friend in Mumbai introduced him to the app, and Gandhi says he used to "get a kick" out of seeing the run on the map, with the top speed and average being displayed.
While MobieFit's Jaswal believes runners don't mind having a smartphone case strapped to their body, Gandhi isn't one of them. The problem was carrying the phone - Gandhi used to strap it to the small of his back with a carrying case he purchased online, but even that started to feel uncomfortable, and eventually he decided that he'd prefer to run without it, though he misses the added data.
More than just activity loggers
Smartphones have already eaten into the market for various devices such as portable music players and cameras, and they could just as easily prevent the market for fitness bands from growing. When smartphone sensors can count steps, measure altitude (used to count stairs climbed), track your runs, and do pretty much everything that fitness bands do, would people want to buy an additional gadget?
"Apps that track activity based on mobile data can't track accurately," says Xiaomi's India head Manu Jain. "You can't carry your phone to every place; swimming is one example." Xiaomi's Rs. 999 fitness tracker, the Mi Band, is water resistant and can be worn while swimming.
"The Mi Band has an automatic sleep tracking feature," he adds. This is possible with phones too, but Jain says that since people wear the Mi Band while sleeping, it also provides a much more accurate take on how well they've slept than a phone that's kept next to one's head.
Rohit Singh, a 30-year-old general physician in East Delhi, is among those who bought a fitness tracker for sleep analytics.
"I bought a Jawbone Up24 during a trip to the US," says Singh. "I was pretty sceptical about it at first, because the machines in the gym are already tracking how much time and effort goes into my daily workout. I know how fast I'm running, and how far, and for how long. They come with heart rate monitors, and so I can easily track my exercise."
"But the sleep tracking feature is really cool," he adds. "I didn't know that you could do that with something so small and basic, but its readings look to be really accurate."
FirstRun also goes beyond tracking your runs. The app features co-founder Gul Panag as a running coach and includes video tutorials. It's not targeted at serious runners alone, according to co-founder Gourav Jaswal.
"Can't run even a hundred metres? No problem, our program starts by asking you on Day 1 to run only one minute," says Jaswal. "Don't know how to run? No problem, we have videos that teach you the basics of running for."
Fitness becomes fatness without a proper diet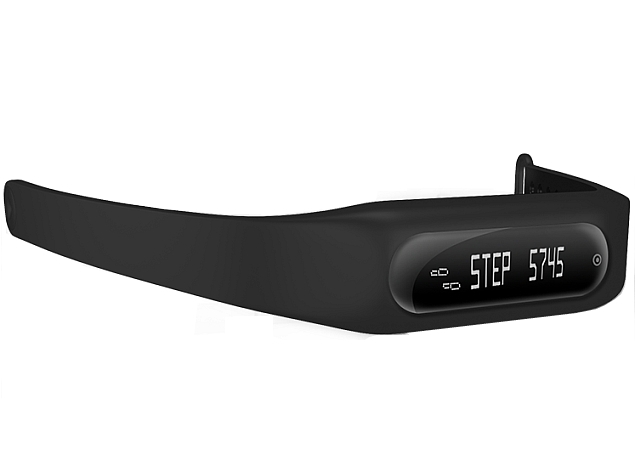 The importance of exercise cannot be overstated, but keeping a check on your diet is just as important. One doesn't have to be a doctor to know that wolfing down oily paranthas for lunch negates the benefits of the morning walk.
Micromax's Yu brand is a recent entrant into the fitness market. The company recently launched fitness band YuFit (Rs. 999) and HealthYu - a smartphone case that tracks your body's vital parameters such as heart rate and blood pressure. YuFit's app - HealthifyMe - lets you enter information about your diet as well.
Yu's fitness devices aren't available in the market yet, but are expected to be available later this month. HealthifyMe also works without the YuFit, and its premium subscription tier includes a free fitness tracker called the Rist with a six month or annual subscription (Rs. 6,500 and Rs. 10,000 respectively).
Rahul Sharma, Micromax co-founder, and the founder of Yu Televentures, told NDTV Gadgets via email the company now has a database of over 10,000 regional foods in 13 Indian languages. "YuFit is powered by the HealthifyMe app that provides information about serving sizes in the Indian context," he writes, adding, "like 'katoris' and customised analysis of food consumed after the user has logged in, telling them what was good and where they went wrong."
The company plans to offer its customers access to nutritionists and fitness experts, with plans starting as low as Rs. 300 per month, Sharma had said at the launch of the YuFit band.
"Our nutritionists and fitness experts are available 24x7 to provide the users invaluable guidance on how to reach their targets," Sharma adds via email. "We will work with experts who analyse user's data to provide customised advice on a regular basis, and to keep the user motivated and on track to success by goal reinforcement."
Does measuring activity help you become fitter?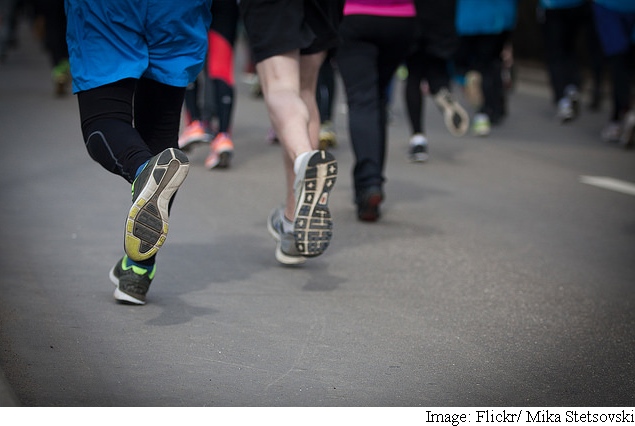 Xiaomi's Manu Jain feels that increased awareness about health and fitness make the country a prime market for the Mi Band.
"In the last 10 years the number of gyms have increased," says Jain. "I've seen a lot of people taking up sports as well. I had never heard about marathons till around 10-15 years ago. Now they're very popular in the country. You have a marathon in almost every major city."
The big question is whether people can take informed decisions about their lifestyle based on their fitness data. Jain says having access to data helps people realise that there is a problem, and work towards changing it. He cites the example of a friend who stopped driving to work, and walking the 2km distance every day after getting a Mi Band.
However, our own experience - and that of most friends and family members - is that activity tracking retains its value only for a short while. Not many people are going to keep checking the data a few months down the line. When we reviewed the Mi Band, we found that it's an excellent activity tracker for the price, but you could get most of the activity data from smartphone apps. And while the sleep data is accurate and interesting, we can't see most people checking this frequently once the novelty factor wears off.
A fitness trainer you'll never see
Motivation and coaching are the focus of another Indian fitness company - Goqii. It charges users a subscription fee for personal coaching, and gives them a fitness band for activity tracking.
Goqii CEO Vishal Gondal says having access to health and fitness related information is not the problem. "The problem is, how can we make health motivating?" he asks. "Right now there's a lot of friction... Travelling to the gym is difficult with all the traffic [in cities]. We want to make it [access to a fitness coach] more convenient like Uber and Ola make taxis easier to get."
The company has an in-house certification programme for all its coaches, and will have 1,000 certified coaches by the end of this year, Gondal says. He believes that 1 lakh people will be using Goqii by the end of this year.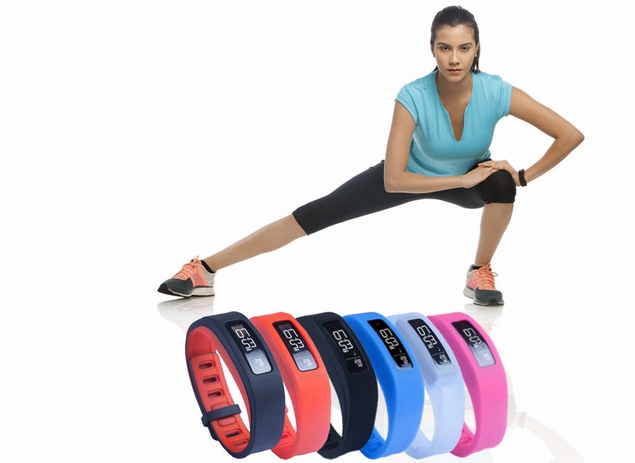 "The most important thing that a Goqii coach does is introduce accountability. Eighty percent of Goqii users meet their fitness goals," Gondal says, adding that the fitness coaches set these goals after conducting email and phone interviews with Goqii customers.
Goqii's annual fee is Rs. 11,999 which works out to roughly Rs. 1,000 per month. That may be good value for a fitness trainer but unless people keep renewing their subscriptions, these fitness bands risk being ignored like so many other fitness trackers.
Preventing the inevitable decline
None of these companies want their products to lie unused, but all but the most dedicated people find it hard to sustain their motivation levels and, after an enthusiastic start, give up on their exercise and diet plans. Brands are turning to "gamification" to keep users engaged, so they will continue to be motivated to stay fit - and keep paying their subscriptions.
"YuFit users can set 'Daily goals' with the HealthifyMe app and watch themselves successfully achieve the goals on the dashboard," writes Rahul Sharma, adding that the app makes it easy to share your fitness data, which might motivate people to keep their activity high. It's simple logic - when you see someone posting an update about how they walked 10,000 steps in a day, you're bound to want to emulate that achievement.
Goqii uses karma points as motivational tool and users earn points if they meet their daily activity goals. Gondal says apart from this, regular Goqii community meetups also help keep people keep following their fitness regimen.
Xiaomi's Manu Jain says that the Mi Band was designed to ensure that people keep using it. He says people will stop using the band only if they have to take it off because they can't take it somewhere or to charge it.
"The Mi Band is water resistant - you can even swim with it. People don't need to take it off," Jain says, adding that some users have reported that the band doesn't require charging for over 60 days, though it's officially rated to provide 30 days of backup.
What do users think?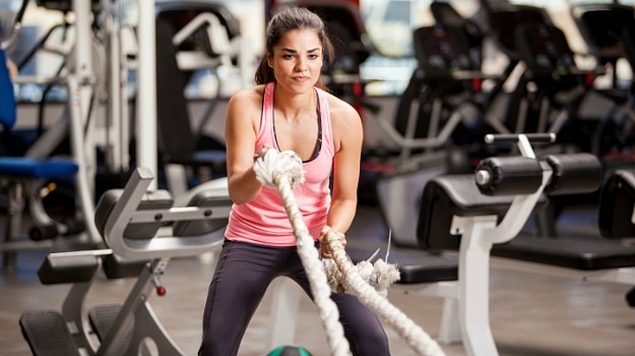 Coming back to the actual users, we asked Rohit Singh what changes he's seen in his lifestyle ever since he started using the Jawbone Up24, but he says that not much has actually changed.
"I was already very health conscious, exercising twice a day, and eating healthy," he laughs, adding, "no one will go to a doctor who doesn't look fit. But it is nice to see the data, to know what you're doing right and what could be better."
Sameer Gandhi says he wants to buy a Mi Band, since "it's cheap enough to buy just to find out what good it will do." He adds, "I've seen Rohit's [Singh's] Up24 and it's pretty cool, but that's really expensive too, and I'm not sure I want to wear a band all the time."
While both men are excited with the idea of tracking their data more accurately though, it's important to note that they represented a small niche, even amongst the members of our local gym - both men are not just exercising for a few hours every day, but have also been tracking their exercise and consulting with a personal trainer for a couple of years as well. Both are highly motivated to keep track of their health and fitness, which is why they're using the trackers. Most people - even others at the same gym - say they are not very likely to become invested simply if they are given trackers and fitness data.
On the other hand, a smartwatch can do pretty much everything that a fitness band can, and much more. Once the smartwatches start to compete favourably in terms of price and battery life, fitness bands might become hard to justify for everyone except the die-hards. And if the rise of wearables proves to be just a fad, then people may even go back to smartphones.
Whichever way the market goes, one thing is certain - people have run out of excuses for avoiding exercise.