This week's best teach deals are on the Apple Watch, which is at its lowest price point ever, big-screen LED monitor from Dell, Sennheiser headphones and a lot more.
1. Apple Watch
Apple has recently dropped prices on the Apple Watch. While stores are yet to start selling the Watch at discounted prices, you can grab one on Paytm right now at a decent discount. The 42mm gold aluminium variant with a sport band is available for Rs. 26,390 (effective after cashback) which is still quite lower than the revised price of Rs. 29,990. Paytm is also selling the 42mm silver aluminum variant for Rs. 26,390 (effective) and the 38mm space grey sport variant for Rs. 23,400 (effective). All these prices are comfortably below the upcoming official discounted prices. If you were waiting for a great deal on the Apple Watch, now is the time! Remember, you'll need an iPhone 5 or above to make use of the Apple Watch.
Price: Rs. 26,390
Link: Paytm
2. Philips Fidelio HTL9100 wireless soundbar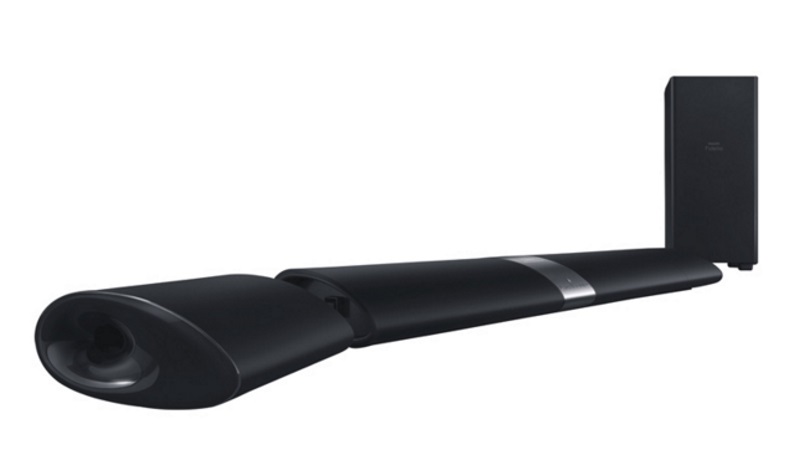 If you're looking for a high-end soundbar that comes with all the bells and whistles, the Philips Fidelio HTL9100 won't disappoint. The soundbar's price is now down to Rs. 28,994 (MRP Rs. 49,990) this week at Croma. You can hook it up to your TV or play music wirelessly from a mobile device using a Bluetooth connection. It comes with a subwoofer that will take care of the bass. The speakers offer a power rating of 210W for output, along with DTS Digital Surround sound and a clutter-free installation environment. The speaker also supports HDMI-CEC which Philips calls EasyLink. There's a 3.5mm audio-in along with an option for using an optical input.
Price: Rs. 28,994 (MRP Rs. 49,990)
Link: Croma
3. Honeywell Car Air Purifier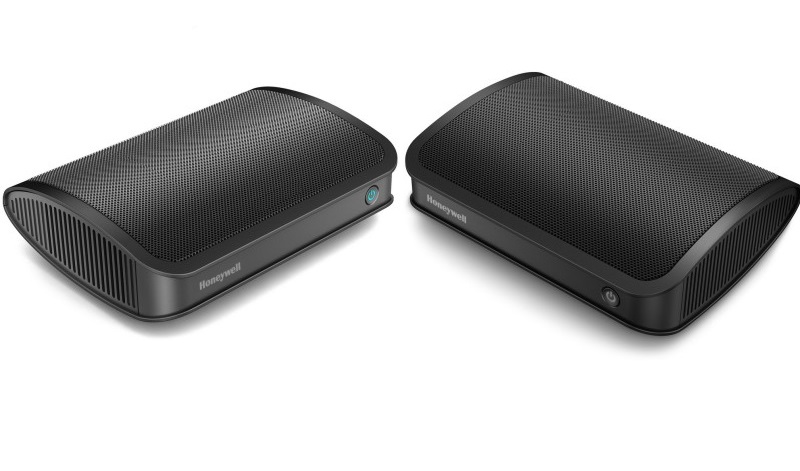 Driving around in big cities can result in your cabin air getting polluted. While the cabin air filter can do its best to remove dust particles from the air that enters your car, it can't really do much about the toxic air. This is where a small car air purifier comes in. Available at a discounted price of Rs. 5,999, the Honeywell car air purifier uses a high-grade HEPA filter to remove particles up to PM2.5, apart from other toxic elements that may be present in the air. There are several portable air purifiers in the market that promise the world to you but hardly do anything real. You can plug in the Honeywell car air purifier directly into the 12V DC plug in your car and place the purifier anywhere around the car. Flipkart is also offering free next-day delivery to eligible PIN codes.
Price: Rs. 5,999 (MRP Rs. 7,990)
Link: Flipkart
4. Dell UltraSharp 27-inch LED monitor
The Dell UltraSharp 27-inch LED monitor is down to Rs. 47,752 (MRP Rs. 69,000) this week. The monitor usually retails online at the Rs. 52,000 price point. The 27-inch LED monitor from Dell runs at a resolution of 2560x1440 with a dynamic contrast ratio of 2 million: 1 (maximum). The monitor comes with antiglare coating that should help decrease the amount of glare that gets into your eyes. On the connectivity front, the monitor offers plenty of options including: 2 HDMI ports, 1 Mini DisplayPort, 1 DisplayPort, 5 USB 3.0 ports, 1 audio out (for connecting speakers). The monitor comes with a standard 3-year manufacturer warranty.
Price: Rs. 47,752 (MRP Rs. 69,000)
Link: Paytm
5. JBL dual USB travel adapter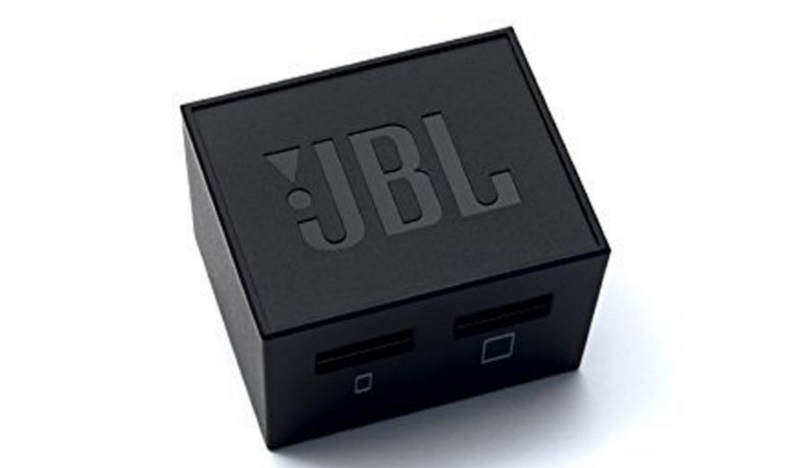 If you travel a lot and find it hard to carry multiple travel adapters, the JBL dual USB travel adapter might help solve your problem. The adapter is available at a discounted price of Rs. 649 (MRP Rs. 1499) this week. Even though it's not the lowest price we've seen on this travel adapter, it's still at a price where if offers the perfect value for your money. It's really simple to use and comes with exchangeable plugs for multiple regions. Just swap them based on your requirement. It lets you charge two devices at once, and comes with a 1m micro USB cable. One of the USB ports offers an output of 2A while the other offers 1A output.
Price: Rs. 649 (MRP Rs. 1499)
Link: Amazon
6. Sennheiser HD205 II headphones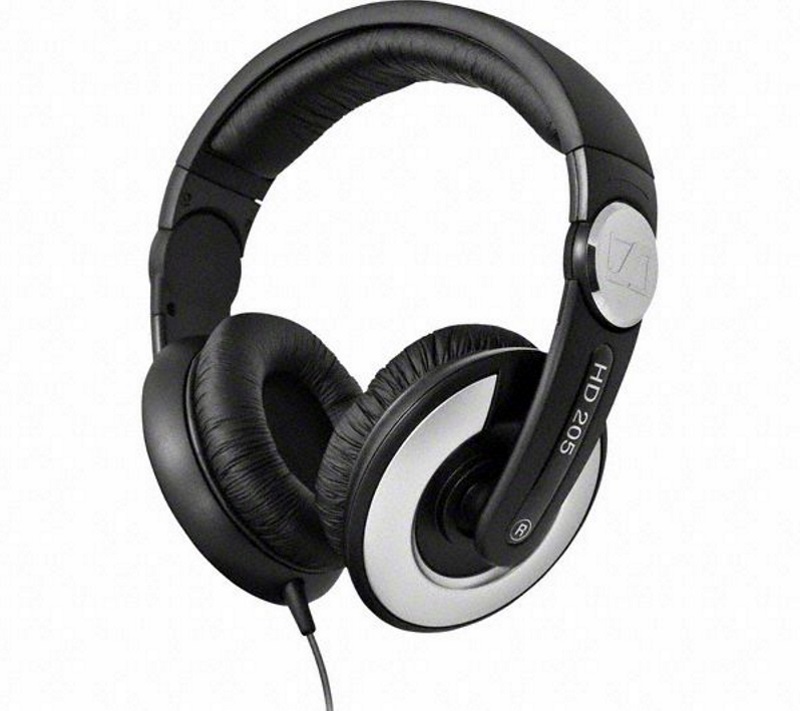 The Sennheiser HD205 II headphones are down to Rs. 2,700 (MRP Rs. 4,490) this week on Amazon. The headphones feature a closed-back over-ear headphone design with rotatable ear cups. Sennheiser promises a much better sound reproduction along with passive noise isolation. The right ear cup can be rotated up to 40 degrees and the ear pads themselves are designed to be more comfortable for long-term usage in a professional environment. Backed by Sennheiser's trademark 2-year warranty, this is a pretty good deal if you are looking for a pair of good headphones.
Price: Rs. 2,700 (MRP Rs. 4,490)
Link: Amazon

Harpreet is a technology enthusiast who is obsessed with hunting down great deals on online stores.
Disclosure: Paytm's parent company One97 is an investor in Gadgets 360.
Affiliate links may be automatically generated - see our ethics statement for details.