Twenty four years after liberalisation, India's prowess as an IT services and outsourcing player needs no endorsements, with aggregate industry revenues for the financial year 2015 estimated at $146 billion (approximately Rs. 9,73,242 crores). India's EDSM (Electronic System Design and Manufacturing) industry is projected to grow to $94 billion (approximately Rs. 626181 crore) in 2015, from $76 billion (approximately Rs. 506619 crore) in 2013. Indian trade bodies IESA and Nasscom plan to drive Vision 2025, where IT and ESDM bring 25 percent of India's GDP.
This year, we saw many smartphone manufacturers pledging to Make In India, mostly subcontracting the assembly work to Foxconn's plant in Sri City, with others setting up facilities of their own. There are also several hardware startups that have emerged in the last five years. Some of these have seen funding rounds come their way this year. Nasscom's latest startup landscape report counts over 30 hardware startups, over 35 players in the IoT space. In this roundup, we list some of the notable device startups to have emerged out of India.
1) Grey Orange Robotics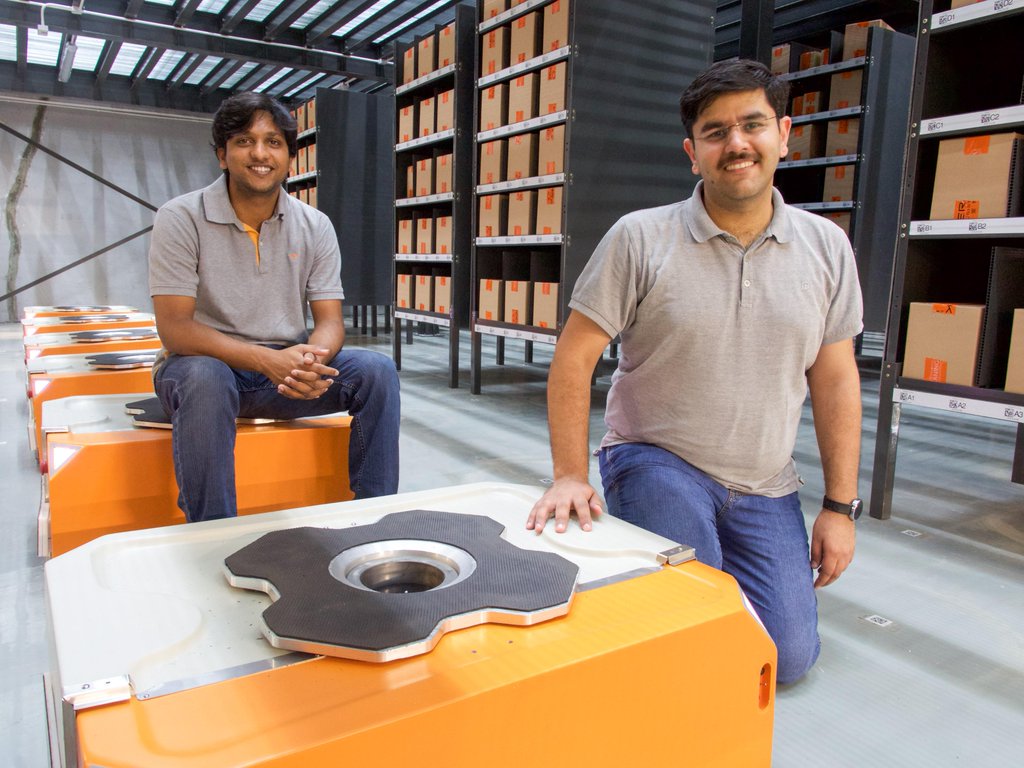 Founded by BITS Pilani alumni, and the creators of AcYut, India's first indigenously developed humanoid robot. GreyOrange has two product lines that it provides to India's e-commerce and logistics companies - Butler, a fleet of mobile robots that can move materials in the warehouse, and Sorter, a fully automated sorting system to consolidate and route packages. The four-year-old company raised $30 million (roughly Rs. 192 crores) in its Series B in August, and it has offices in Hong Kong, Gurgaon, Mumbai, Delhi, Bengaluru, and Hyderabad.

Founders: Akash Gupta, Wolfgang Höltgen, and Samay Kohli
Headquarters: Gurgaon
Website:www.greyorange.com
Category: Robotics solutions for e-commerce warehouses

2) Ather Energy
This two-year-old startup is expected to launch its first product, the S340 electric scooter in early 2016. The S340 is powered by Lithium ion batteries, and will be priced under a lakh, with an estimated range of around 50-100 kilometres. Ather energy raised seed funding from Flipkart founders and secured a $12 million (roughly Rs. 80 crores) funding round in its Series A from Tiger Global in May 2015.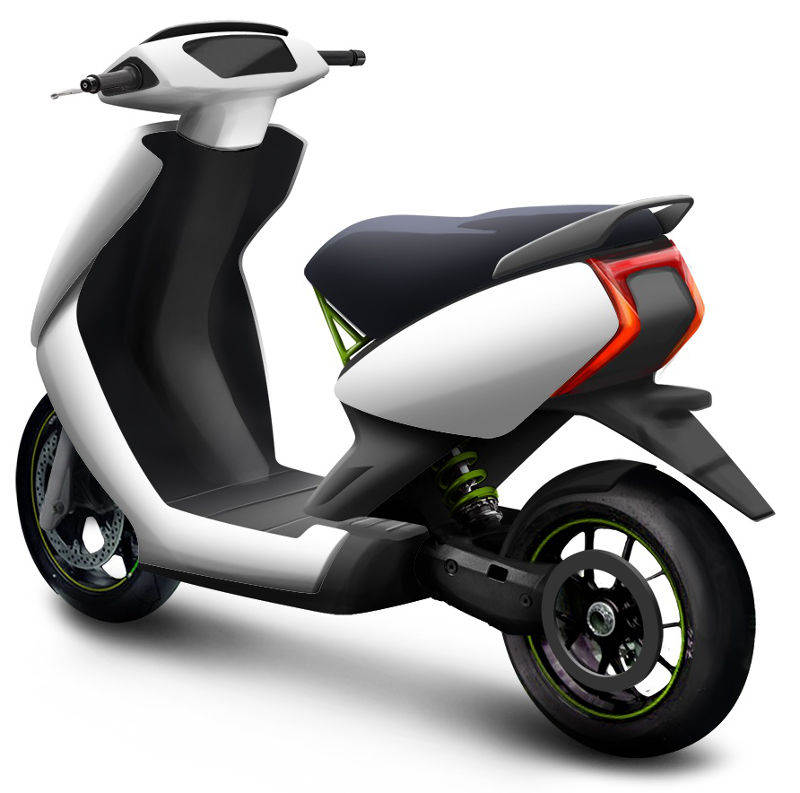 Founders: Tarun Mehta and Swapnil Jain
Headquarters: Bengaluru
Website: www.atherenergy.com
Category: Electric smart scooters

3) Goqii
Goqii retails its fitness band with a subscription plan, combining it with a platform that provides users access to fitness services and karma points. Goqii's subscription plans start at Rs. 3,999 for three months, and the company plans to expand its operations to global markets with its recent Series A, where it raised Rs. 89.4 crores.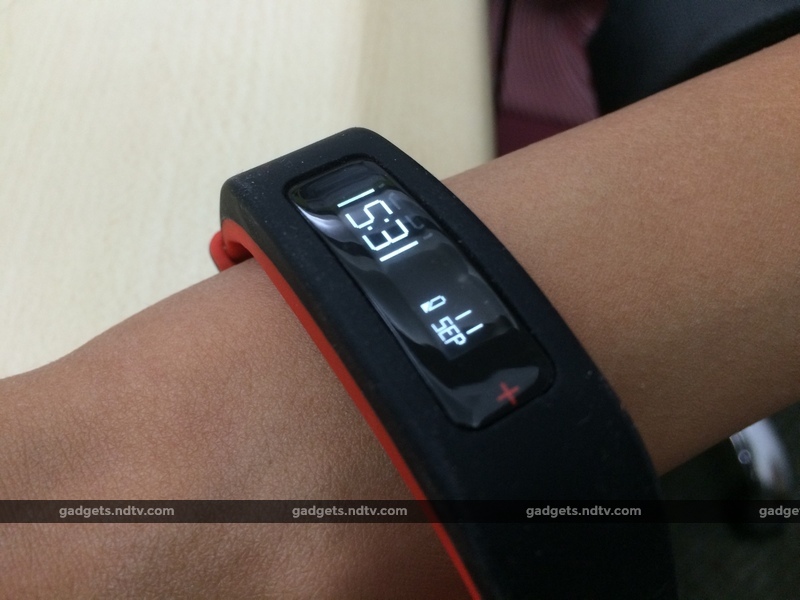 Founder: Vishal Gondal
Headquarters: Mumbai
Website: www.goqii.com
Category: Fitness tracking wearables

4) MangoMan Consumer Electronics
Founded in 2013, MangoMan Consumer Electronics is now shipping its second generation HDMI dongle, Teewe at Rs. 2399. The startup plans to add the new features like torrent streaming and a 'couch mode' for Web video through its app, and release an SDK for game developers to publish Android games for the Teewe 2.

Founders: Sai Srinivas and Shubh Malhotra
Headquarters: Bengaluru
Website: www.teewe.in
Category: HDMI dongle for wireless media streaming

5) Lechal
Started initially as a navigation for the visually impaired, Lechal ships its haptic footwear for men and women globally, along with pods, which can be clipped to any existing footwear one might have. The Lechal pods connect to smartphones via Bluetooth, keeping track of calories burnt, and provides navigation cues to the wearer based on haptic feedback.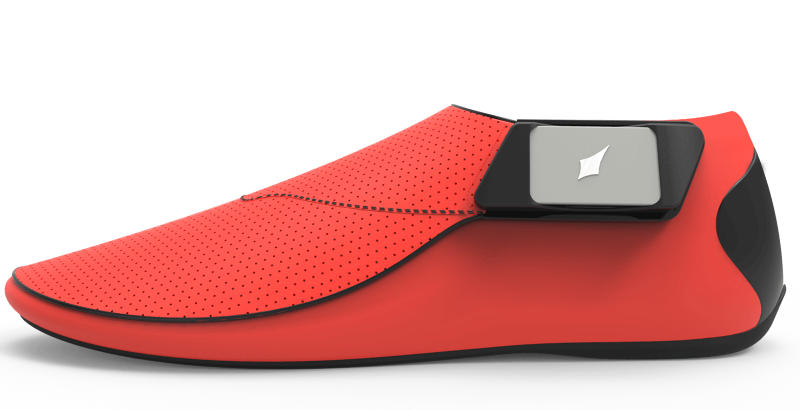 Founders: Anirudh Sharma, Krispian Lawrence
Headquarters: Hyderabad
Website: www.lechal.com
Category: Bluetooth-enabled haptic footwear

6) Ezetap
Ezetap's card reader turns smartphones into mobile point of sale solutions, and works on basic 2G networks. Ezetap added four major mobile wallets players to its payments solution in October, when it quoted a coverage of 70,000 service points across the country. Ezetap has raised $25 million (roughly Rs. 161 crores) in its Series C round in August this year, and partnered with some of India's largest banks and companies, like SBI, HDFC, Citibank, American Express, Amazon, Bajaj Allianz, and Airtel.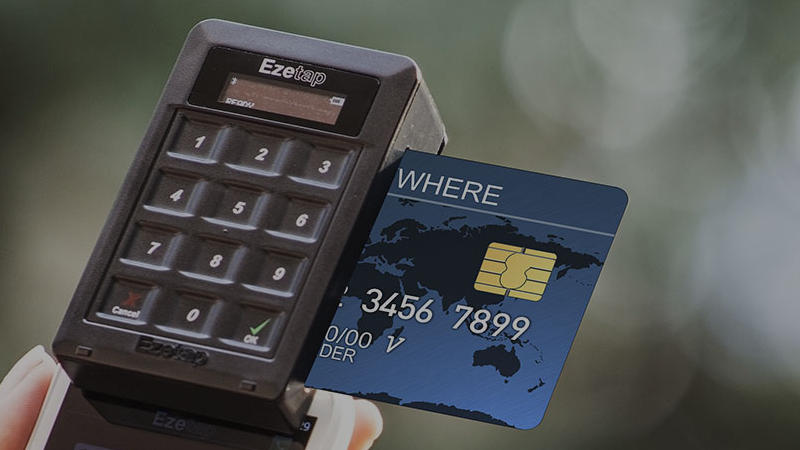 Founders: Abhijit Bose and Bhaktha Keshavachar
Headquarters: Bengaluru
Website: www.ezetap.com/
Category: Mobile Point-of-Sale

7) Inoho
Inoho's affordable "home controller" lets users control and schedule on and off times for their home appliances from anywhere in the world, via the Internet, using an app or web browser. The startup retails its home controller and switchboard module on Amazon India, and has partnered with Housejoy for installation.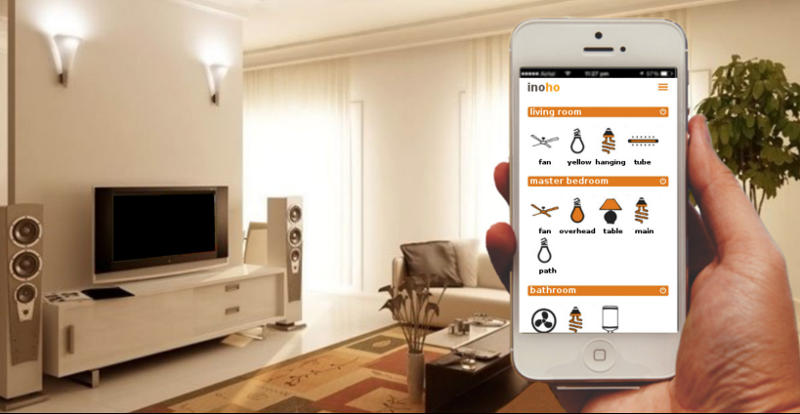 (Also Read: Bengaluru-Based Inoho Offers an Affordable Home Automation Solution)
Founders: Deepankar Garg and Deep Singh
Headquarters: Bengaluru
Website: www.inoho.com
Category: Home automation

8) Absentia
Founded by BITS Goa dropouts, Absentia recently launched two versions of Tesseract, a virtual reality head mount device that's now up for pre-order. The startup recently secured $180,000 (Rs. 1.2 crores) in a seed funding round, led by Astarc Ventures. The full-HD version of the Tesseract headset is priced at Rs. 12,000, while the QHD version of the headset is priced at Rs. 20,000.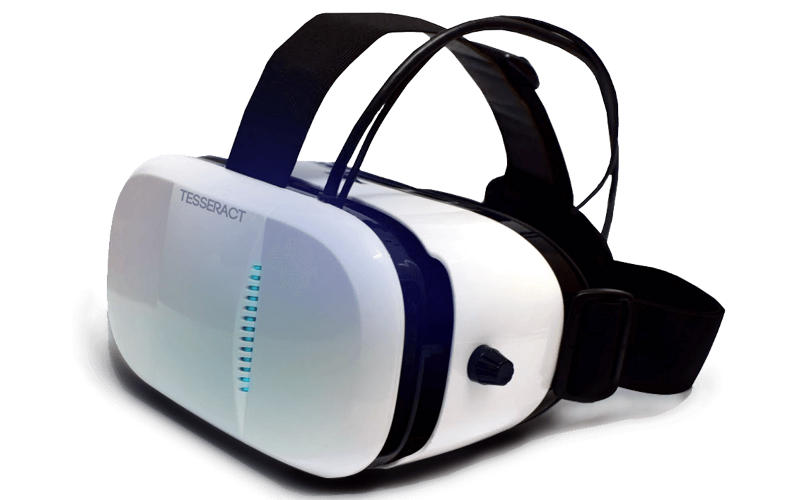 (Also Read: Meet the 21-Year-Old BITS Goa Dropouts Who Are Taking on Facebook's Oculus Rift)
Founders: Shubham Mishra, Vrushali Prasade, and Harikrishna Valiyath
Headquarters: Bengaluru
Website: www.absentiavr.com
Category: VR Headset

9) Tesseract
Mumbai-based Tesseract is currently shipping its Methane 360 VR camera globally. Priced at around 1.5 lakhs, the camera is finding customers among startups like Housing.com, CommonFloor, NestAway, and Oyo rooms, who want to provide virtual walkthroughs on their platform.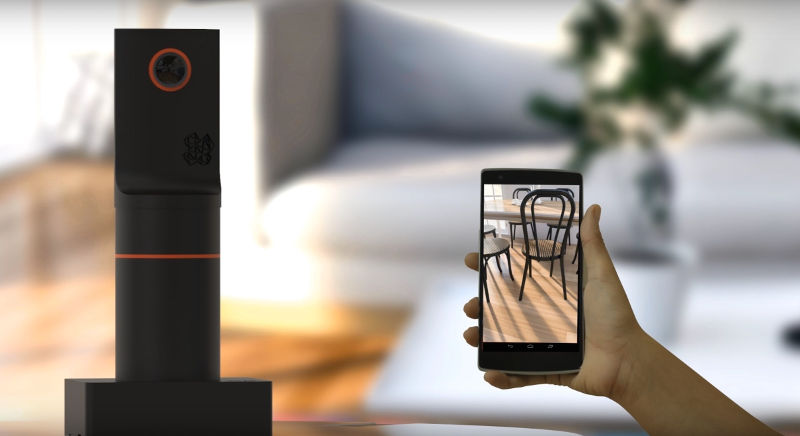 (Also Read: Meet the Methane 360, India's First 360-Degree VR Camera)
Founders: Kshitij Marwah
Headquarters: Mumbai
Website: www.tesseract.in
Category: VR Cameras

10) Cooey
Cooey provides a healthcare monitoring platform that can be referenced by healthcare providers and loved ones. Cooey has announced three devices so far - wireless body fat analyser and blood pressure monitor were launched on Flipkart in November, its Smart Glucometer is expected to launch in the second week of December.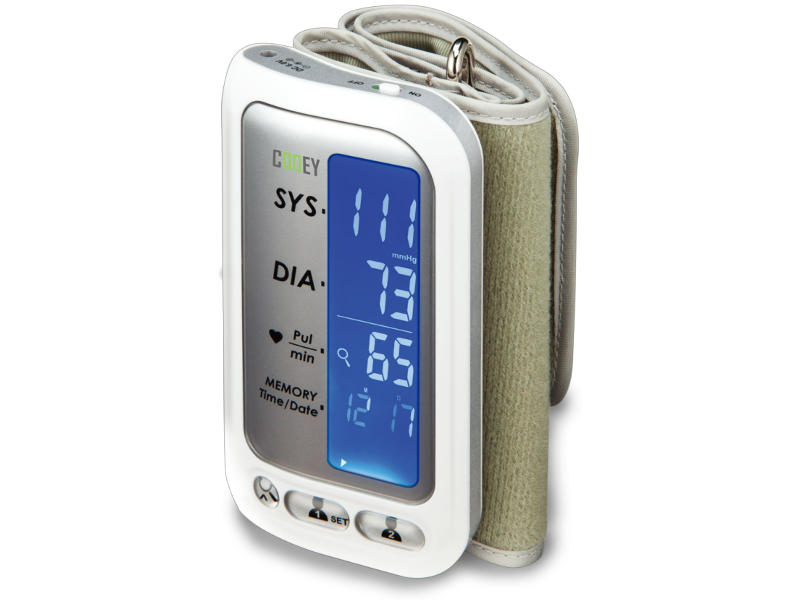 Founders: Manu Madhusudanan and Prabhakaran T P
Headquarters: Bengaluru
Website: www.cooey.co.in
Category: Health monitoring devices

11) Sensegiz
Consumer wearables startup SenseGiz is currently retailing two products on its website - a smartwatch called Star, and Find, a device tracker that can be clipped to clothing or keys for alerts on an app, available on the App Store for iOS and Google Play for Android. Sensegiz secured $500,000 (roughly Rs. 3.3 crores) funding from Karnataka Semiconductor Venture Capital Fund in November.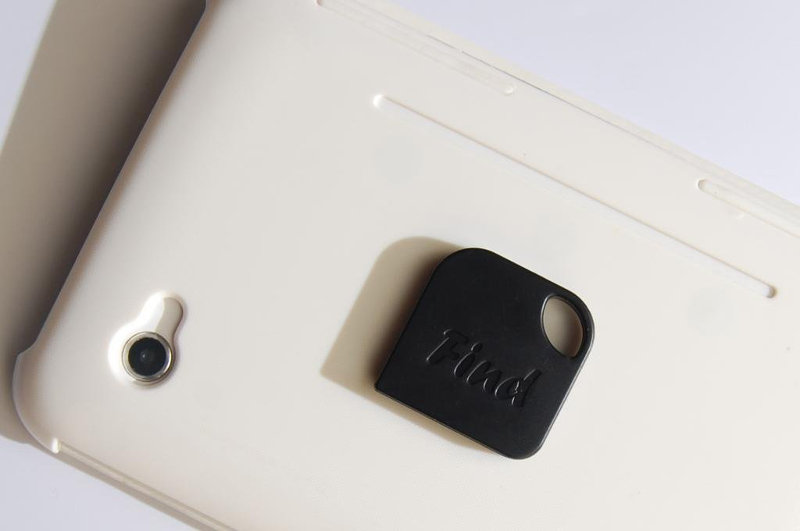 Founders: Abhishek Latthe
Headquarters: Belgaum
Website: www.sensegiz.com
Category: Wearable technology

12) CarIQ
This two-year-old startup provides car monitoring devices called SmartPlugs, which are available in GSM and Bluetooth versions. The GSM-enabled version provides realtime car health alerts, speeding/ geo-fence alerts, roadside assistance and connections to a network of service providers. The company is upgrading its inventory at the time of writing, and promises a few surprises to kick off 2016.

Founders: Sagar Apte, Deepak Thomas
Headquarters: Pune
Website: www.mycariq.com
Category: Car diagnostics
Others
Other notable Indian hardware startups include tablet maker Notion Ink, which pivoted to Windows + Intel hardware last year with the Cain. There's also Gecko, a device that works as a key finder, which was a notable crowdfunded success story, raising $135,000 (approximately Rs. 89 lakhs) on Indiegogo with support from Steve Wozniak in 2013.