Ever since the Chinese company Xiaomi entered the Indian market with aggressively-priced high quality smartphones, everyone has been sitting up and taking notice of all its moves. That's not all, the company has also introduced accessories including cases, power banks and a pair of in-ear earphones. True to Xiaomi's reputation, these accessories are also priced well and are of good quality.
Even so, the Xiaomi Piston in-ear earphones finds themselves in a price range that is replete with options. The Cowon EM1, Creative EP630, SoundMAGIC ES 18 and Panasonic RP-TCM125E-K Ergofit are only some of the really good options. The Piston will have to do something magical to rise above the rest. Let's find out if it actually can.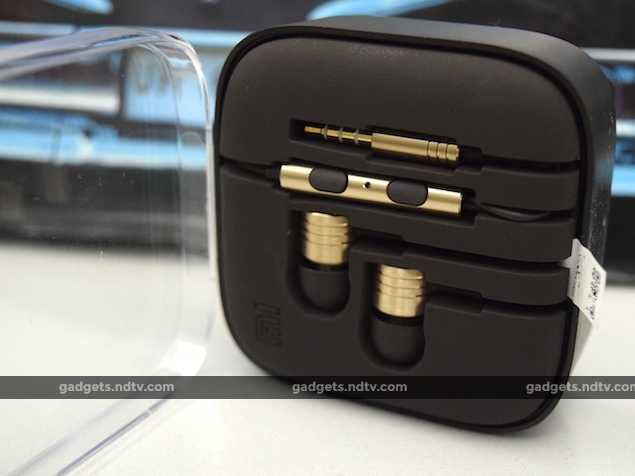 Design and specifications
If there is one area in which Xiaomi's Piston is miles ahead of its competition, is in its wonderful packaging. The compact box is clothed in an environment-friendly cardboard outer layer that looks like the packaging of Xiaomi's smartphones. The box has a transparent plastic lid, and inside is a rubberised holder made especially for the Piston toprevent the cord from getting tangled. Xiaomi also provides three extra pairs of rubber tips in small, medium and large sizes, and a clip for the wire.
As its name suggests, the earphones look like pistons and are made from aluminium. They fit snugly into the ears and don't feel uncomfortable at all. The 1.2m cord is made from a braided material that looks pretty sturdy but it tangles very easily. Thankfully after untangling it, there are no kinks and it can be beaten back into shape. There is an inline control for music, which also has the microphone. The controls worked like a charm on Xiaomi's devices but on a few other Android devices they only changed the music. On iOS devices, only the pause/play button worked.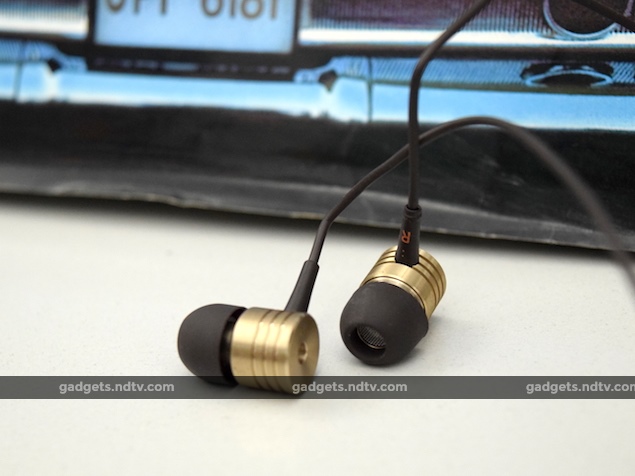 The Xiaomi Piston earphones sold in India, through official channels, are version 2.1. In case you are confused about this, it can be easily verified by checking if your retail unit has an impedance rating of 16ohms. This information is printed on the back of the box. The earlier version, v2.0, has an impedance rating 12ohms. Both versions of the Piston operate in a frequency range of 20 to 20,000Hz.
Performance
We played a wide range of songs across various genres to test the quality of the Xiaomi Piston. Before we get into the nitty-gritty of sound quality, we want to state that these earphones are inclined to output a predominantly bass-heavy sound. Thankfully, the bass is not too boomy and feels adequately tight; exactly how we like our portable audio gear to sound. However, sometimes it does drown other frequencies out.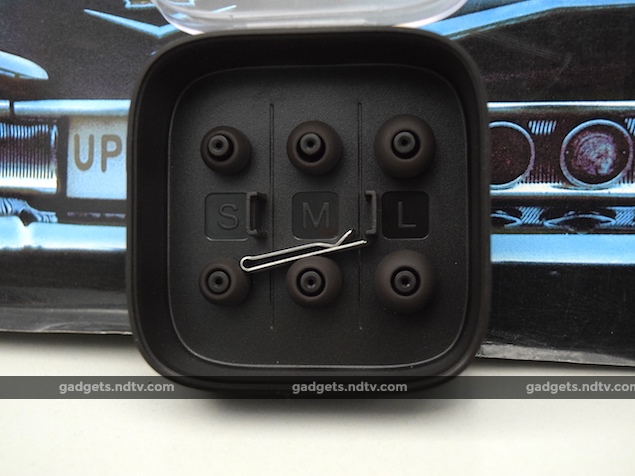 We played Arctic Monkeys' Do I Wanna Know and noticed that the chorus, where the guitars, percussion and multiple vocals come together, sounds great. We could hear each sound clearly, which means the sound staging was good. One song that can test stereo separation and ultra-low frequency sounds is Jai Paul's Jasmine, and the Piston managed to handle all the stress admirably. Our only gripe is that atmospheric music such as Sigur Ros' Hoppipola sounded sprightly instead of dreamy and this might not work well for people who like to listen to soulful, uplifting music. We also played one of Mozart's most complex musical arrangements in a recorded song - Requiem - and found that the Piston did fair justice to the operatic soundscape of the song. On the other hand, we did notice that the vocal quality wasn't too crisp.
The Piston managed to drown out a significant amount of office chatter but could not really suppress the sound of a moving train, which is much louder. It also sounded great for watching movies on the move, since the mid-range is reproduced well.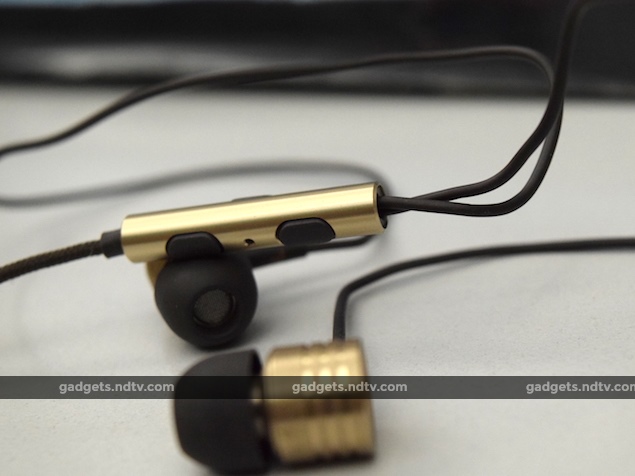 Verdict
At the current price of Rs. 799, the Xiaomi Piston in-ear earphones are a must buy for anyone who owns a Xiaomi smartphone, and definitely a great option to consider for folks who use other Android phones. We still think the Cowon EM1 sounds the best in this price range but the Piston's great looks and sturdy cord are additional benefits we cannot overlook. Just a word of caution; there are reports of counterfeit Xiaomi Pistons being sold, even on popular e-commerce websites.


Price: Rs. 799

Pros

Tight bass

Good sound overall

Pretty packaging

Cons

Ratings (Out of 5)

Design: 4
Performance: 4

Value For money: 4.5

Overall: 4