Established in 2005, Soundmagic is a relative newcomer to the personal audio industry, with far less actual experience than big-budget headphone manufacturers. However, the company has quickly and impressively made its mark on the headphone world. Thanks to impressive value-for-money products such as the E10S and PL11, Soundmagic has enjoyed some success even here in India.
Following on the success of the Soundmagic E10S, the company has unveiled its successor, the Soundmagic E80. Although it isn't quite as affordable as the E10S, the Rs. 4,499 E80 promises the same value-driven quality and performance, and hopes to set a new benchmark for sub Rs-5,000 in-ear headphones. Does it live up to the same standards? We find out in our review.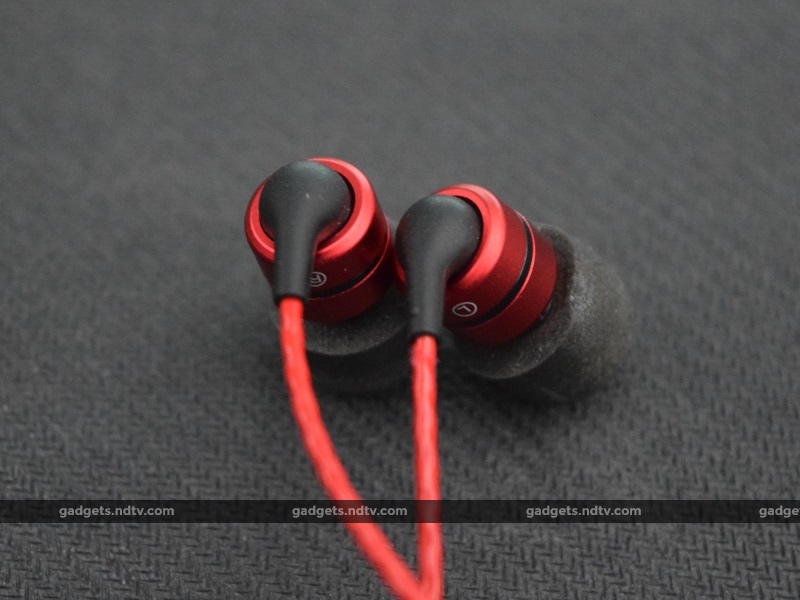 Specifications, design and comfort
Soundmagic sticks to the design philosophies that went into the E10S; the E80 has the same solid metal build and small size. It's compact and simple, with no branding on the casings themselves. It has a smooth matte finish, with plastic stalks that leads to the twisted rubber cable. The Y-splitter and 3.5mm plug both have the same metal build and matte finish. On the whole, the product is designed to be as inconspicuous and out-of-the-way as possible, while retaining its solidity and premium feel.
The E80 has a frequency response range of 15-22,000Hz, with a sensitivity of 102dB. Impedance is rather high at 64Ohms, which is unusual for simple in-ears in this price range. This shouldn't be a real problem as most source devices can easily drive headphones with this kind of impedance, but basic amplification could help improve the sound. The E80 weighs 13g and has a 1.2m twisted rubber cable, which while suitably tangle-resistant and sturdy, isn't aesthetically appealing.
Thanks to its small size and low weight, the Soundmagic E80 is incredibly comfortable to wear over long periods. Plenty of ear tips have been included in the package, with six pairs of silicone ear tips in various sizes (including a double-flanged option) and three pairs of Comply foam ear tips. Using the foam tips makes for excellent sound isolation and an extremely secure fit. There are slight issues with cable noise above the Y-splitter, but as such, you shouldn't face any trouble with fit and comfort.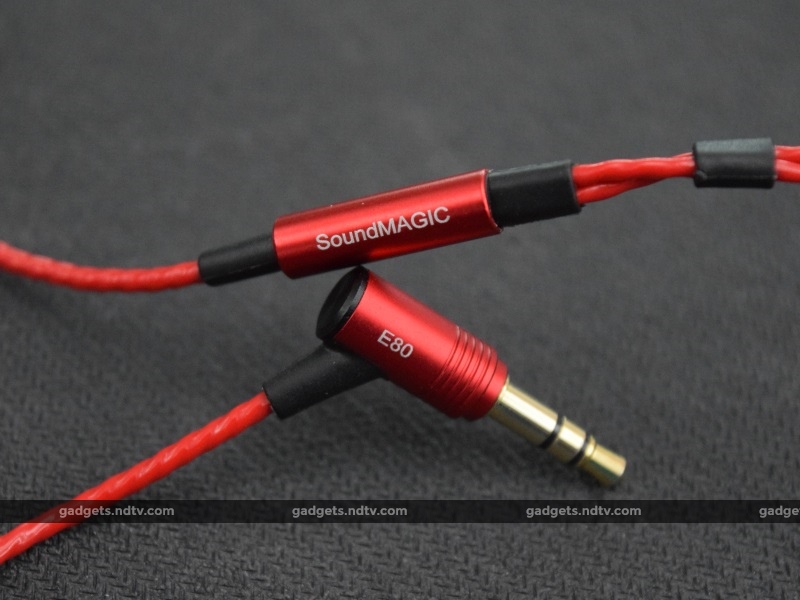 Performance
We tested the Soundmagic E80 with our reference Fiio X1 high-resolution audio player, an Android smartphone, and a Windows laptop. Focus tracks for the review were Marvin Gaye's Ain't No Mountain High Enough, Postmodern Jukebox's Latin rendition of Summer, and Tom Jones' It's Not Unusual.
Starting with Ain't No Mountain High Enough, it was clear that there's a clear tonal offset, aimed at favouring the upper mid-range and highs. The imbalance is faint, and is obviously intended to increase the detail levels near the top of the range. It works well and makes for a detailed sound full of sparkle and treble attack. The sound occasionally stings your ears, and we felt this with some of the gentler beats of the track, as well as towards the end when the pitch went up. Marvin Gaye and Tammi Terrell's vocals were incredibly clean and sharp, but also exhibited a bit of excessive sparkle at the top end.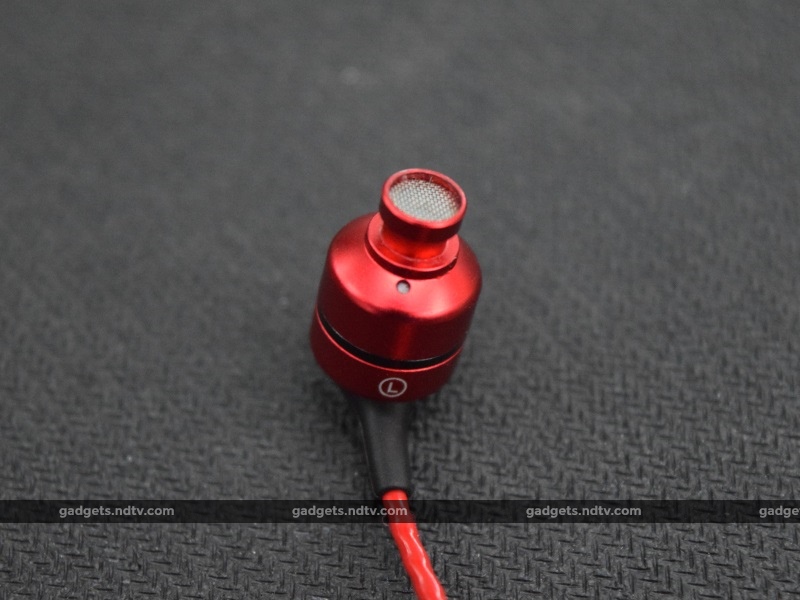 Moving on to the Spanish-English cover of Summer, we found that the low-end, while not lacking in any way, did fall short in terms of pure bass attack and bite. The detail shone through, especially in the booming low-frequency sounds of the drums and cellos. It's possible to get lost in this kind of detail, but don't expect to get too much in terms of excitement and drive.
Finally, with It's Not Unusual, we were treated to some excellent imaging and separation. The detail helps achieve a level of instrumental separation that gives the sonic signature of the Soundmagic E80 a truly three-dimensional feel. It's possible to distinctly feel and experience even the smallest individual elements of the track. Highs tend to shine through once again, but there is definitely no lack in lows and mids.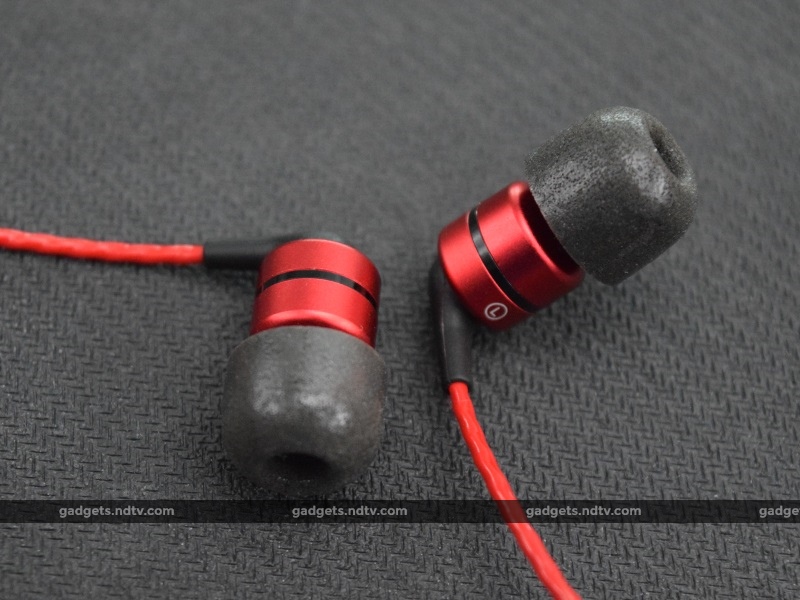 Verdict
Soundmagic is clearly not just some upstart with one successful fluke; the company knows its personal audio. After the E10S and PL11, the 2015 range is going strong with the Soundmagic E80. It has a very different sonic signature, however. The E80 is single-minded in its approach towards detail and treble. Although other elements don't suffer immensely, these in-ear headphones are built to extract as much detail from your music as Rs. 5,000 will let them.
If you're looking for a detailed sound with an open and three-dimensional presentation, the Soundmagic E80 offers serious bang for your buck. It isn't quite as all-encompassing and crowd-pleasing as the E10S or many similarly priced competitors, but it's still a beautifully detailed sound nonetheless, with solid build and comfort to boot.

Price (MRP): Rs. 4,499

Pros
Decent, compact build

Detailed and open sound

Great highs and upper-mids

Cons

Not very exciting or driven

Treble can occasionally sting

Ratings (Out of 5)
Design: 4

Performance: 4

Value for money: 4

Overall: 4