Most smartphones come with a pair of earphones in the box. A lot of people might be happy with these, and you'll usually be fine if you use them only for occasional hands-free phone calls and a bit of radio. However, if you use your phone for music, you'll likely be dissatisfied with the performance of the bundled pair. That's where the aftermarket comes in.
And when it comes to the aftermarket, one brand has been making serious waves. Soundmagic, a small Chinese outfit that was established in 2005, has been winning the approval of headphone enthusiasts the world over. It was among the first brands to show that the Chinese know exactly how to design and manufacture good audio products. Its business model has since been aped by a long list of companies hoping to mimic its success.
The E10 earphones from Soundmagic were considered among the best in-ears you could buy under Rs. 3,000, and had an audiophile-grade sound at a very affordable price. The updated model, the E10S has a couple of features added to make it more mobile-friendly. It still retains the look and feel of its predecessor, though. We've been looking forward to bringing you this review.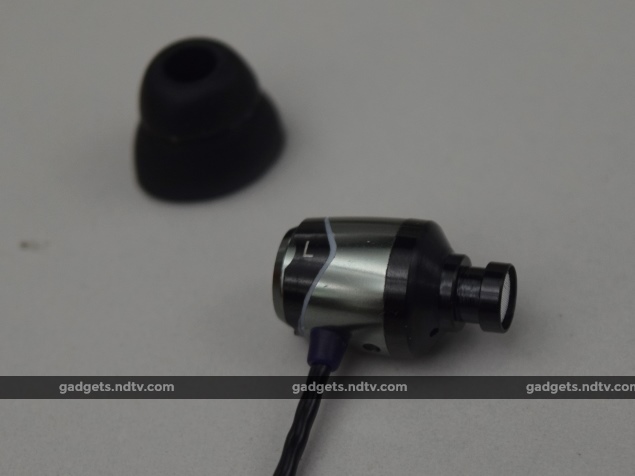 Design, Specifications and Fit
The Soundmagic E10S in-ears are driven by 10mm neodymium drivers, and have a sensitivity rating of 100dB. Impedance is rated at 16Ohms, while frequency response is in the 15-22,000Hz range. The in-ears weigh just 11g, and have a sufficiently long 1.2m cable. The 3.5mm pin is a bit larger than we're used to, but there's a good reason for that. It incorporates a compatibility switch, which simply needs to be set to the correct position to ensure compatibility with a variety of smartphones and devices. This gives you the ability to use the remote's single button to play/pause music and answer calls. Certain devices, including HTC and Apple phones, must be set in position A, while others need to be in position B. This eliminates the need for a detachable adapter. The good thing is that it has been designed in an L-shape so it doesn't really get in the way when plugged in.
Seven pairs of silicone ear-tips of various sizes are provided in the box, including a double-flanged pair. An option of foam tips would have been nice, but at this price we can't really complain. There's also a small carry case, a shirt clip, and a double-pin adapter to use the headset with a computer. For just over Rs. 2,000, you're getting a lot here.
The actual earphones are well designed and solidly built. Their casings are metal, and our unit was the silver version, which looks very sophisticated and more expensive than it really is. There's also a red version which we think looks a bit gaudy. A small bass port on the bottom is the only opening in the otherwise sealed casing. The Soundmagic E10S is so light that you'll barely notice it's there when you put it on. These are easily the most comfortable in-ears we've used in a long time.
The cable and remote are the only parts of the design we're not happy with. The former is a twisted cable covered by a plastic sheath, and feels cheap. A lot of similarly-priced products, including the cheaper Cowon EK2, use tangle-resistant flat cables. Even the much cheaper Xiaomi Piston in-ears use braided cables. Although these are more tangle-prone than the twisted cables that the Soundmagic uses, they do feel more durable. The in-line remote of the Soundmagic E10S is made of metal and has a single button. It's decently built for the most part, but the machine cutting of the components is shoddy. The button, however, has a solid action and doesn't feel as cheap.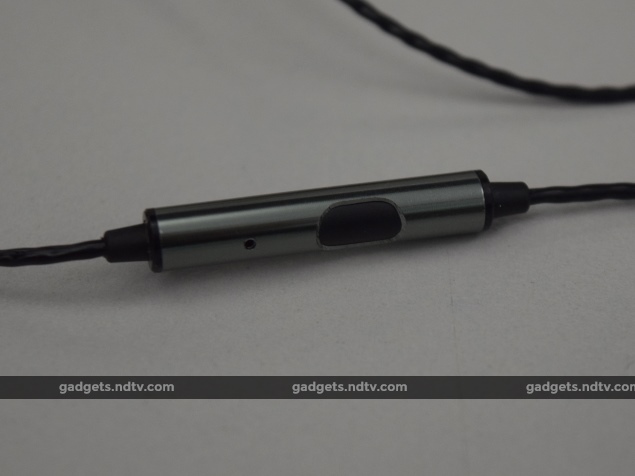 Performance
Equipment used in this review included our reference Fiio X1 high-resolution audio player, an HTC smartphone and a Lenovo Windows laptop. Focus tracks were Michael Jackson's In The Closet and Enigma's Return To Innocence in 16/44.1 FLAC; The Eagles' Hotel California in 24/48 WAV; and Croatia Squad's Scream For Pleasure and Muse's Supremacy in 320kbps MP3.
In The Closet was the first of our focus tracks to go through the test, and the revealing nature of the Soundmagic E10S in-ears was immediately evident. The superior soundstaging is audible, Michael Jackson's vocals and some of the softer instruments in the background clearly feeling three-dimensional. Effects have a tendency to move from side to side with a sense of fluidity that we haven't heard in this price range.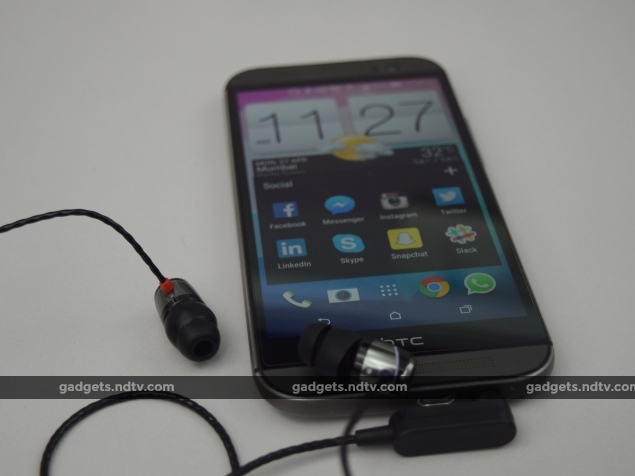 Return To Innocence and Hotel California revealed the tonal superiority of the Soundmagic E10S, especially the poise with which it handled the latter'sguitar solo. The sound signature is a bit warm and is ever so slightlygeared towards electronic music, but it's still well suited to rock and melodic tracks. Although lows are clearly superior, mids and highs also shine through. Treble response, while good, doesn't quite have the sparkle we were looking for.
Scream For Pleasure and Supremacy were where the E10S came to life. The excitement and punch of the track were translated by the in-ears with an ease and drive that was previously unimaginable in this price range. There's a gentle thump to the bass that feels a bit excessive at times, but is usually calculated and tight. On those rare occasions, it tends to overpower the mids and mid-bass frequencies to a small extent. Bass-heads won't complain though, and most people will find the signature and responses ideal.
We played some YouTube videos on our laptop to see how the Soundmagic E10S performed with voice and sound effects. Although performance is good, sound isolation is a bit of a problem. A lot of outside noise can be heard, primarily because the silicone tips aren't able to completely seal off the ear canals. This is also an issue when listening to music, but because of the continuous sound and louder volumes used with music, outside noise is easily overcome.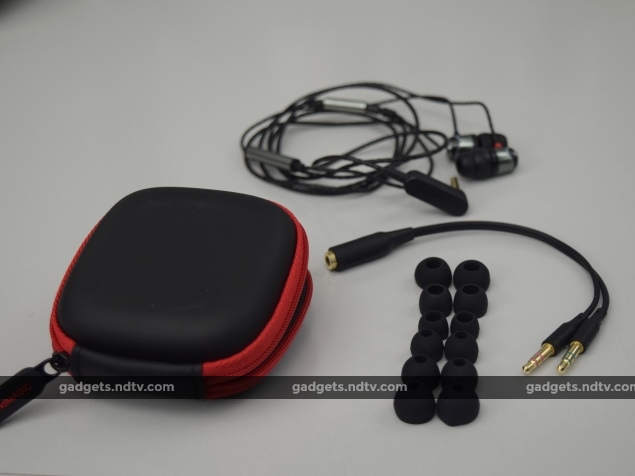 Verdict
When we're dealing with budget audio products, there's usually an assumption of what to expect. We know what to listen for, what to make of the build and how a product should turn out depending on its price. With the highly-rated Soundmagic E10S, we knew we'd have to put some of those assumptions aside. Despite that, these in-ears performed far better than their cost suggests, and made a complete mockery of even our generous assumptions.
You get a slightly warm and bass-happy sound, but this is something that suits those likely to buy these in-ears. There's a gentle thump and drive that makes these the most exciting, revealing earphones that you could possibly buy at this price. Simply put, it's exactly what you want if you need to upgrade from your bundled in-ears and don't have a lot of money to spend. The Soundmagic E10S in-ears are our budget in-ears of choice and earn our wholehearted recommendation.
Price (MRP): Rs. 2,189

Pros
Exciting sonic signature with excellent bass response

Tonally decent, revealing sound

Lots of ear-tips and a decent case included in the package
Compatibility switch is a good touch

Superb value

Cons

Cable and in-line remote feel cheap and poorly made

Poor sound isolation
Ratings (Out of 5)
Design: 4

Performance: 4.5

Value for money: 5

Overall: 4.5