Skullcandy's headphones and earphones are some of the flashiest ones available today. Most of their products are tuned to give more prominence to low frequencies, directly catering to bass freaks.
Skullcandy recently introduced a Football Club (FC) series of headphones. This branding is of a cosmetic nature only. The models that have undergone this makeover are the Hesh 2, Ink'd, and Uprock. Logos of prominent European football clubs including AC Milan, Chelsea FC, and Barcelona have been used in the design change. Football fanatics might be impressed.
Here we review the Hesh 2-FC, which is decked out in Barcelona colours. All physical and sound quality characterstics are the same as the regular Hesh 2. Read on to find out how it performs.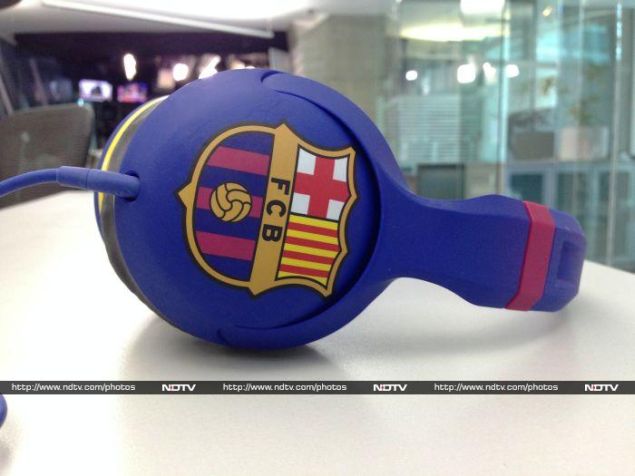 Features and design
The Skullcandy Hesh 2 has a frequency response range of 18Hz - 20Hz. The rated impedance of 35ohms means that most regular MP3 players and smaller devices with no dedicated amplifier should be able to power the headphones. Additionally, the sound pressure level of 105db should suffice for normal listening conditions. The Hesh 2 has a True Harmonic Distruction (THD) rating of less than 0.1 percent, establishing it as a high-end pair of headphones.
On paper, these specifications are impressive, but we've always learned to take these manufacturer-quoted ratings with a pinch of salt. They may or may not translate to good real-life performance.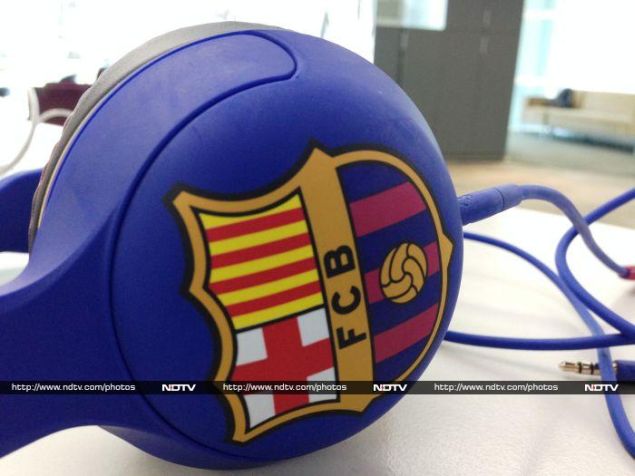 Skullcandy has come a long way since making products with inferior build quality (the sturdiness of their low-end products is still suspect). The Hesh 2 is made out of rubberised plastic which even when flexed doesn't feel like it will give in to the pressure. However, dirt particles and fibres from clothes will stick to this material very easily, making our review unit look shabby.
Our first impression is that the Hesh 2 looks like a toy. Fortunately, it is not shiny and the colours are somewhat subdued. The band and cans are primarily blue, with maroon and yellow accents matching the shades of Barcelona's logo. We are slightly traditional when it comes to product design and prefer understated colours, so it's safe to say we aren't fans of Hesh2's outlandish design.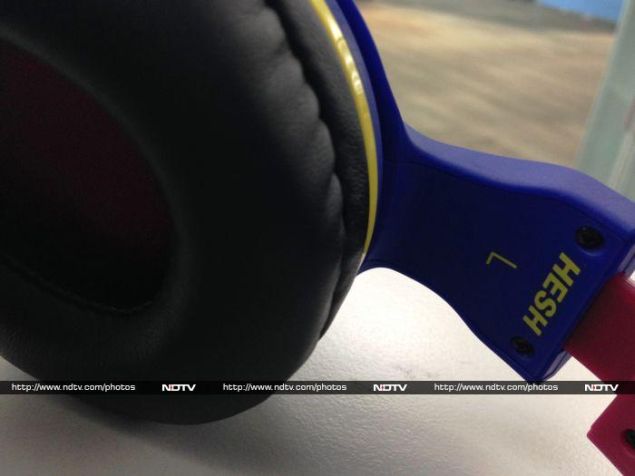 The Hesh 2 features a detachable cable which is adequately long at 1.2m. There's a standard 3.5mm plug, but the lack of a 6.5mm adapter is disappointing. The detachable cable definitely helps in making the Hesh 2 easier to pack and carry around. The build quality of the in-line remote's button is not great. It can be used to play/pause music and accept calls, which worked well. During phone calls, we found that the inline mic picked up too much ambient noise, and the person on the other end couldn't hear our voice clearly.
The Hesh 2's circumaural, over-the-ear design has a comfortable fit. The padding on the earcups is decent at best. After just 30 minutes of listening, the weight of the unit made it uncomfortable for us to continue. Also, our ears started sweating thanks to Mumbai's current climate.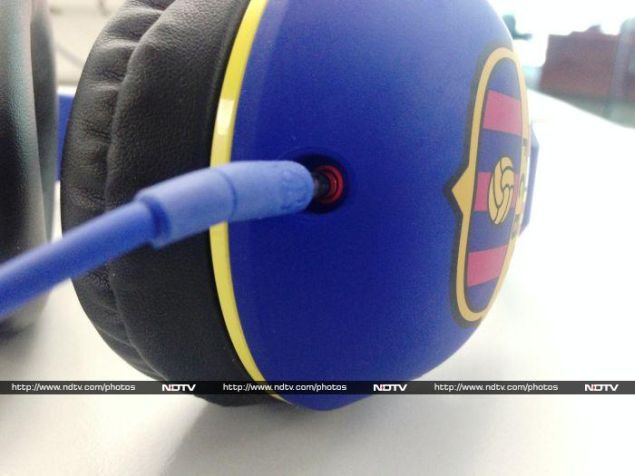 Sound Quality
As expected, the moment we plugged in the Hesh 2, its signature boomy bass sound assaulted our ears. The lows are absolutely brilliant. The cause for concern is, however, excessive vibration (more on the right channel) when we pumped up the volume. Thankfully, it didn't cause any rattling internally. The Hesh 2 does not have active noise cancellation, and the earcup padding is not too effective at blocking out ambient sounds.
We're happy that the lows don't overpower the highs or mids. The mids are crystal clear, and vocals sound quite crisp. The treble, however, is underpowered - a fact that was highlighted the moment Freebird's extra-long guitar solo started playing. While testing FLAC audio files, we noted that the Hesh 2 manages to isolate both channels adequately, creating a good soundstage. Also, at 105db, this pair is adequately loud.
From the cacophony of sounds on the street to the sound of a running engine from inside a car, GTA V has great audio design. Its soundtrack is also a treat for music lovers. We are glad to report that the Hesh 2 managed to shine throughout a 15-minute test session. In short, it is great for gaming.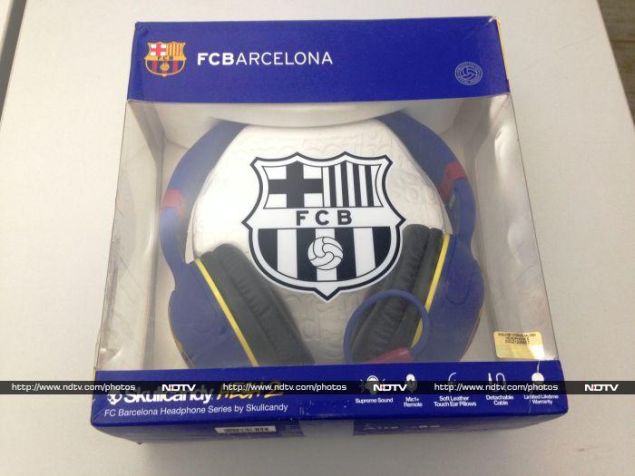 Verdict
The Hesh 2 FC edition is priced at Rs. 5,699 and is a great option for lovers of bass who expect a party in their head each time they fire up an EDM song. Audio purists would be better off taking a look at the Sennheiser HD 215 instead.
Price: Rs. 5,699

Pros

Great bass

Good build quality

Great for gaming

Cons

Treble is weak

Slightly uncomfortable fit

Ratings (Out of 5)