Sennheiser has spent the last few years building up a strong distribution network in India, and the brand can now be found in hundreds of brick-and-mortar stores all over the country. This significant presence that has helped it become one of the most recognisable headphone brands, and with prices ranging from under Rs. 1,000 to over Rs. 1,00,000, Sennheiser truly has something for everyone.
Sennheiser has been pushing its 'lifestyle' agenda for some time now to take on the growing might of Beats all over the world. The company has had some success with its lifestyle-driven Momentum headphones, and the new Rs. 15,990 Urbanite on-ears are a further attempt at capturing the attention of buyers who want both good looks and great sound.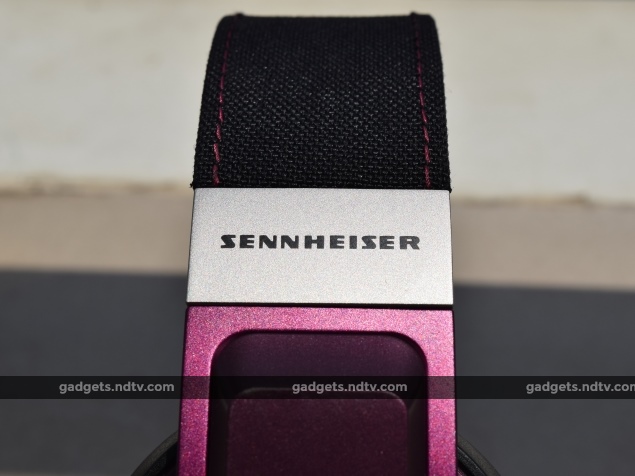 Specifications, Design and Comfort
The Sennheiser Urbanite features an on-ear design, where the ear cups sit on your ears rather than surround them completely. It features closed-back casings that contain dynamic drivers, with a rather low 18Ohms of impedance. Sound pressure levels measure at 118dB, with a frequency response range of 16-22,000Hz. The headphones weigh 260g and have a detachable, tangle-resistant 1.2m flat cable. The Urbanite 'i' variant which we received for review features an in-line microphone and controls compatible with Apple products. An Urbanite 'g' variant compatible with Android and Windows devices is also available, and is otherwise identical.
The headphones are available in five colour options; Denim, Sand, Plum, Nation, and Black. Our review sample was Plum, although we found that the dual-colour Nation option looked the best. The Urbanite features a fabric coating on the top of the headband and rubberised cushioning on the bottom. It would have been nice to have better cushioning on the bottom, as the headband feels a bit too hard.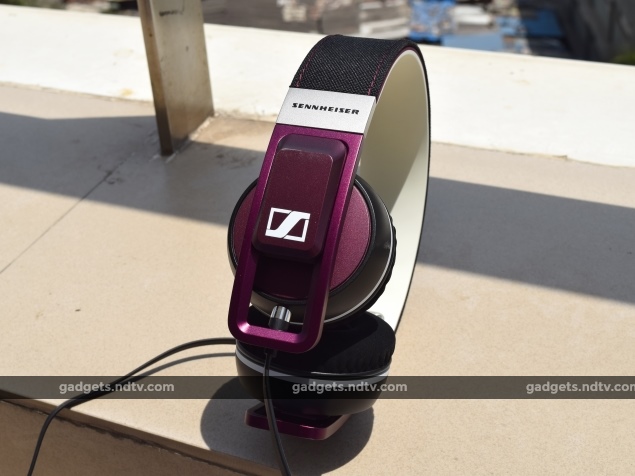 The ear cups feature a plush velvety velour padding, which looks and feels very classy. The cushioning is soft and comfortable, and keeps your ears surprisingly cool underneath. On the whole, these headphones look fantastic and are sure to attract the attention of people around you. We could even say they look better than Beats.
The headphones can be adjusted by moving each individual ear cup along its rail. This mechanism ensures that the headphones don't get too tight on your ears, and keeps you comfortable. Usually a not-so-snug fit leads to audio problems such as sound leakage and problems in coherence of the sound, but none of that seems to be a problem here. This is thanks to the excellent padding on the ear cups.
The Sennheiser Urbanite has a folding mechanism for portability and storage. The rails that hold the ear cups collapse into the space between them to make the device small enough to store when not in use. The hinge itself is a bit tricky and can really hurt your fingers if you aren't careful when folding the headphones in. Unfortunately, the pouch included in the case is a soft one, which is surprising for headphones at this budget level. A decent hard case has become something of a minimum standard in this price bracket.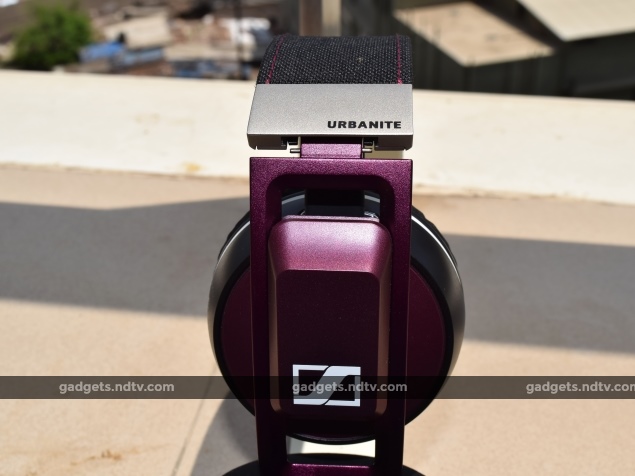 Performance
We used our reference Fiio X1 high resolution player, an Android smartphone and a Windows laptop as source devices when reviewing the Sennheiser Urbanite headphones. Focus tracks were Pharrell Williams' Gust Of Wind and Mark Ronson's Uptown Funk in 16/44.1 FLAC; and Croatia Squad's Get You Off and Dire Straits' Money For Nothing in 320kbps MP3.
We started out with Get You Off, and were greeted with a warm, punchy sound. Bass is tight and strong, with just the right amount of subtlety. It doesn't sound overbearing at any point, sticking to levels that are comfortable and exciting at the same time. The lows also sound great, very distinguishable even through the bass thump.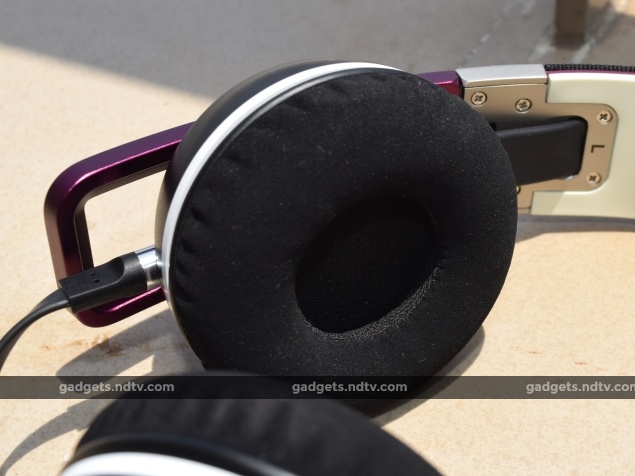 Uptown Funk was next. Along with the gentle thump, there was also an audible thickness in the sound. This warmth gives these headphones the right sonic signature that isn't too sharp and piercing. It's the exact sound that the audience for such headphones will enjoy.
Moving on to Gust Of Wind, the Urbanite on-ears reveal their excellent timing and balance. Highs and mid-range frequencies shine like nothing else in this price category, all the while retaining that warm feeling that keeps the sparkle from stinging you too much. It's a beautifully subtle sound that works its magic without causing any listening fatigue whatsoever.
Finally, we had a listen to the Dire Straits classic Money For Nothing. Apart from the finesse in handling frequencies across the range, this track also revealed the superior stereo separation of the Sennheiser Urbanite headphones. Again, the effect is subtle. It doesn't put you through too much distraction with over-wide separation. Instead, the effect is gentle enough that you can feel it, without losing focus of the music.
Verdict
When we're reviewing headphones and speakers, we sometimes tend to forget that the focus should always remain on the music, and less on the technical aspects of the sound. It's more important to be immersed and involved in the music you love without worrying about how detailed or clear the sound is. The Sennheiser Urbanite headphones reminded us of these core values with a sonic signature that enhances music with such subtlety and finesse that you barely notice it's there. It's nowhere near as detailed or neutral as many rivals, but that's what makes it so undeniably fun and exciting.
If you're fashion conscious, The Urbanite is a great looking pair of headphones and is comfortable to wear for hours at a stretch. At Rs. 15,990, it is a solid alternative to Beats in terms of looks, and offers a far more impressive sonic performance. This is one pair of headphones that we can recommend wholeheartedly.

Price (MRP): Rs. 15,990

Pros
Warm sonic signature that focuses on music

Subtlety and finesse in sound

Good-looking and comfortable to wear

Velour cushioning feels premium and plush

Good cable

Cons

Not as neutral and detailed as some rivals

Folding mechanism is poorly implemented

No hard carry-case included

Ratings (Out of 5)
Design: 4.5

Performance: 4.5

Value for money: 4

Overall: 4.5