Portable Bluetooth speakers are really popular these days. The market is huge and they are available in all shapes and sizes. A well-entrenched player in this space is Logitech, which is generally well regarded for selling high-quality aftermarket accessories. We have the budget Logitech X100 with us for review and going by the general positive buzz around it, we are really eager to test it. The X100 is portable, pocket-friendly, and promises good sound. Let's find out if the hype is justified.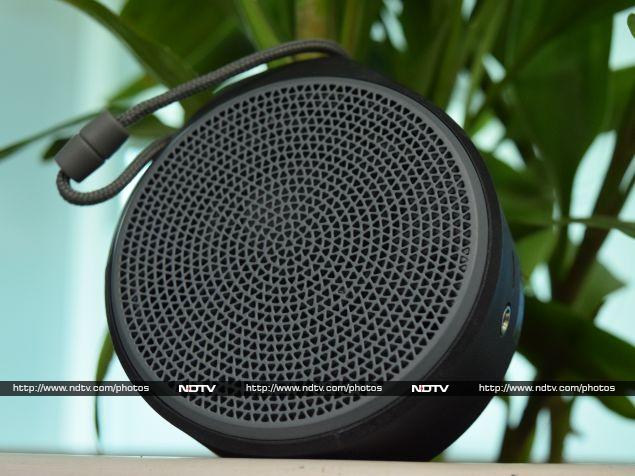 Design and specifications
One look at the Logitech X100 and we couldn't stop ourselves from saying, "Aww, so cute." Not too many products elicit such a reaction from us.
The circular device fits nicely in a palm. We received the black and grey model for review, but it is also available in four other funky colour combinations, for example, orange and blue.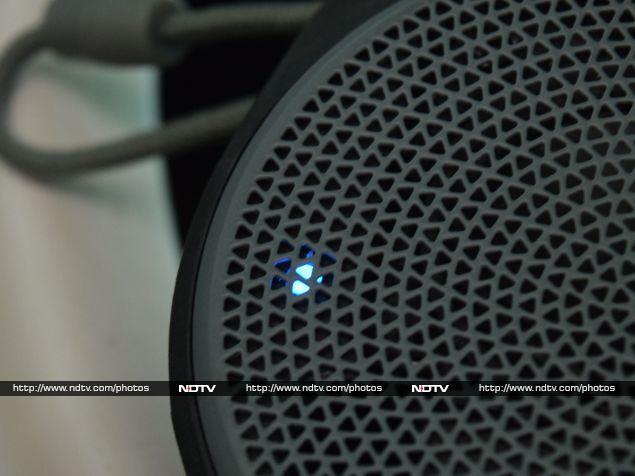 On the top face of the unit is a unique mosaic-patterned grille from where the sound emanates. A small blue notification LED peeks out from under it. Lined all around the edge are the controls and ports. There are buttons for volume up, volume down and Bluetooth pairing. The power button sits flush with the edge and is slightly difficult to locate in the dark, which seems silly to us. There is a 3.5mm input and a Micro-USB port for charging the speaker.
Inside the unit is a tiny 1.5-inch driver, and for such a small speaker, the 83 dB sensitivity is great. The X100 operates in the frequency range of 150 Hz to 20 KHz clearly indicating that it will not perform well with sub-bass frequencies. The X100 connects over Bluetooth 4.0 or via a standard 3.5mm cable. Logitech states that the X100's internal Li-Ion battery takes two hours to charge from zero to 100 percent, and it will last five hours on a single charge.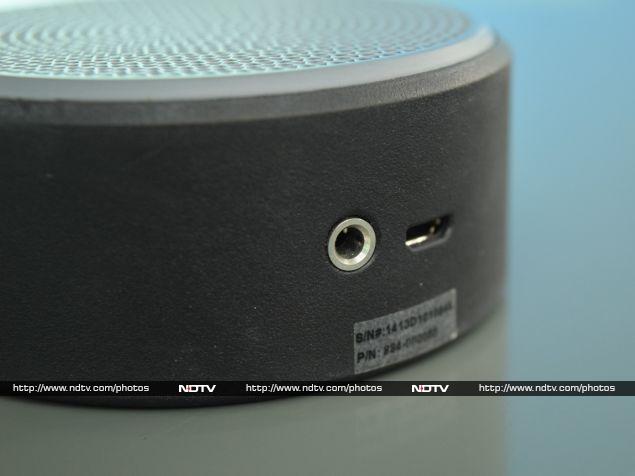 Sound quality
For a tiny speaker like the X100 to sound like it does is pleasantly shocking. Of course there are minor niggles but overall this device is totally worth the asking price as long as your expectations are in check.
After easily establishing a Bluetooth connection, we noticed that the sound can get pretty loud, although we also did perceive distortion at high volume. There is no channel separation or soundstaging to speak of but we didn't expect this anyway. The midrange is sufficiently tight, and we found that rock and atmospheric music generally sounded good. We expected the high frequencies to be rather shrill, but thankfully, the X100 managed to rein them in and create a warm sound signature. The X100 sounded good while watching movies too, since the mid frequencies are great for vocals.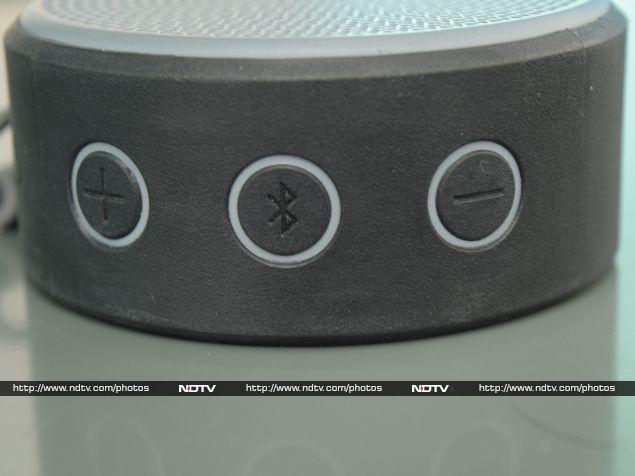 There is a built-in microphone for phone calls but it made ussound muffled. True to Logitech's claim, the X100 managed to last five hours on a charge, which is not bad at all.
Verdict
The Logitech X100 is power-packed and delivers solid performance in an extremely convenient package. The official price is Rs. 2,995 but it can be found online for around Rs. 1,800. At that price, this product is a must-buy if you need a small, portable Bluetooth speaker on the budget.


Price: Rs. 2,193

Pros

Good overall sound quality

Small size makes it portable
Good value for money

Cons

Sound distorts at high volume

Ratings (Out of 5)

Design: 4
Performance: 3.5

Value For money: 4

Overall: 3.5