Today, as smartphones have taken centrestage in the past few years, companies such as Logitech, JBL and Creative have gained a lot by making Bluetooth speakers. However, we've seen that most of the better sounding ones are pretty expensive. Also, quite a few people still have wired 2.1 or 5.1 channel speaker systems that are perfectly good. To bridge the present and the past, Logitech has launched a tiny, inexpensive Bluetooth adapter that can turn any speaker system into a wireless one.
Design and specifications
The Logitech Bluetooth adapter is rather tiny with its dimensions of 50x50x23mm and it can easily fit in the palm of a hand. If you so wish, you can set it up in such a way that it is hidden from plain sight. The black device is mostly made of tough plastic and should be able to withstand rough usage.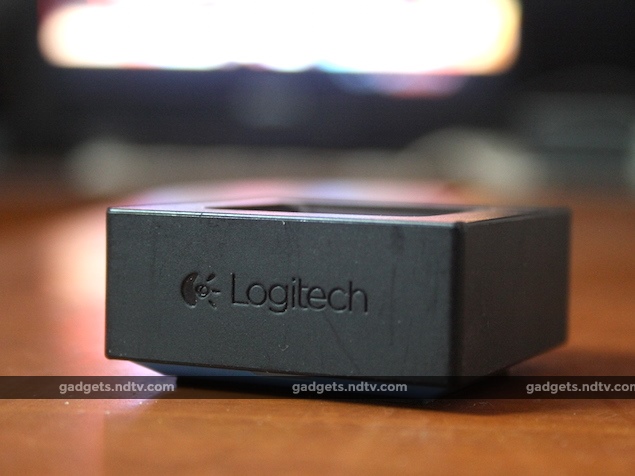 The lone Bluetooth button for pairing to devices is placed in a recess on the top. The rear has 3.5mm and RCA outputs, and the power socket. Logitech bundles an RCA-to-3.5mm cable in the box. A small blue LED sits on the bottom of the device and blinks furiously when in pairing mode or stays constant when paired with a device. The Bluetooth adapter supports Bluetooth v3.0, which is a bit of a disappointment. It has a range of 15m, but only if the connected device is in the line of sight.
Performance
Long-pressing the Bluetooth button puts the adapter in pairing mode. After a device is paired for the first time, the adapter connects automatically whenever needed. We connected the Logitech Bluetooth Adapter to a 5.1-channel Sony DAV-DZ20 DVD home theatre system, and played music through multiple sources: a MacBook Air an Apple iPhone 6 (Review | Pictures), and a Motorola Moto G (Gen 2) [Review | Pictures]. In fact, we were able to connect to two of these devices simultaneously as audio sources and switch between them.
After the connection is established, the Logitech Bluetooth Adapter essentially converts the Bluetooth wireless data into analogue signals that are transported through the wires plugged into the speakers. In our testing we didn't detect any sort of quality drop.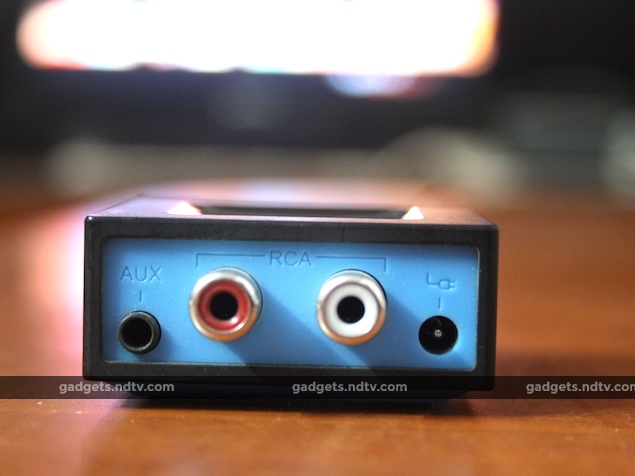 We played the same .MP3 files directly on the same system using a CD as well as through the Bluetooth Adapter. When streamed wirelessly using the MacBook Air, we noticed that only the extremely low thumps were missing. This was audible only when we listened very intently and closely. For all practical purposes, the conversion of Bluetooth audio into analogue is more than good enough. The Bluetooth connection didn't drop even once when the adapter was in clear line of sight of the wirelessly connected device.
Verdict
At launch, the Logitech Bluetooth adapter was priced at Rs. 1,999 but it can now be purchased online for as little as Rs. 1,200. At this price, it is a great idea for anyone who has an age-old system which lacks modern inputs but is otherwise in perfect working order. Most of the time, these audio systems sound better than small Bluetooth speakers that cost a whole lot more. This nifty little device is a complete bang for your buck and would also make a great gift.

Price: Rs. 1,999

Ratings (Out of 5)

Performance: 4

Value For money: 4

Overall: 4