JBL has been on a product launch spree in India lately and quite a few of its new offerings are funky-looking portable wireless speakers. We have with us a tiny Bluetooth speaker, the JBL Clip, which is essentially the JBL Micro with a new design. Most of the features stay intact except for the addition of a carabiner clip. It looks funky and doesn't pinch the wallet either. Read on to find out how it fared in our tests.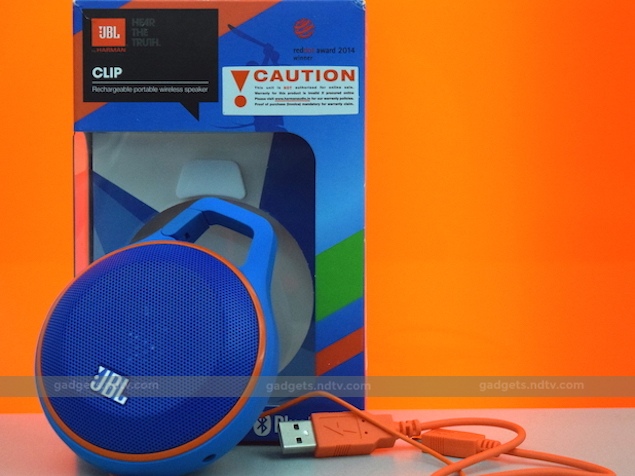 Design and specifications
The JBL Clip comes in a box that has a Red Dot 2014 badge which the speaker won for its design. The speaker lives up to that standard in real life too. It is available in eye-catching colours and has a functional design as well. Essentially, JBL takes the tied-and-tested design of its hockey-puck-shaped Micro but swaps out the handle for a carabiner clip. Our review unit had a three-tone colour scheme - dark blue, light blue and orange - which definitely gave it a funky edge.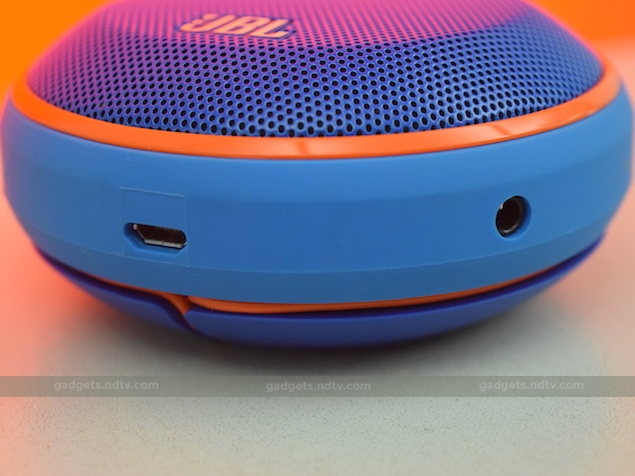 The Clip has a really small footprint and is made mostly of plastic with a dash of rubber. In our limited time with the speaker we noticed that the Carabiner's spring mechanism was sturdy but we cannot confirm whether or not it will go soft after using it extensively. It might be a good way to make sure you don't leave your speaker lying around, but we hope we don't start seeing people walking on the streets with music blaring from speakers clipped to their bags.

There is a cut-out around the bottom that houses a 3.5mm wire, which was also present on the Micro. The coolest aspect of this device is that it can be daisy-chained with another JBL Clip so that two or more speakers can be used at once.

The controls are flush with the edge of the Clip. The Bluetooth, power and call buttons as well as the microphone lie on the left, while the volume controls and 3.5mm audio jack are on the right. There is a Micro-USB port at the bottom, and JBL includes a small Micro-USB cable in the box. A tiny LED lights up when the device is switched on and when trying to connect via Bluetooth.

Internally, the JBL Clip has a small 1.5-inch driver. It operates in the frequency range of 160Hz to 20KHz. JBL claims that the Clip can last 5 hours on a single charge.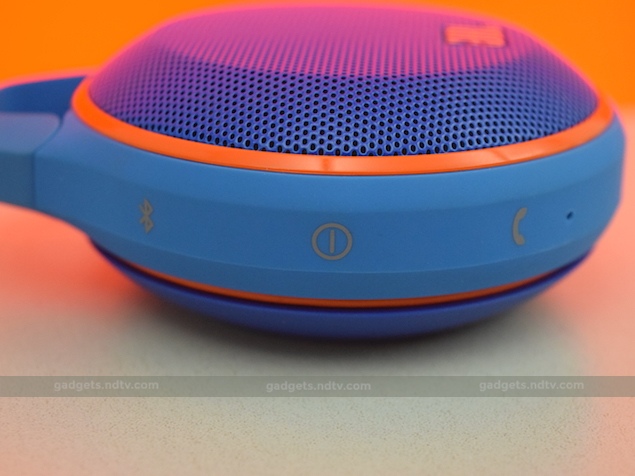 Performance
The JBL Clip in so many ways is similar to the Logitech X100, a tiny speaker we really liked, so we cannot help but compare the two. Both models have similar footprints and the same sized 1.5mm driver. However, the sound quality is far from comparable.
The JBL Clip initially sounded tinny but came into its own after a small burn-in period. Bass wasn't as good as what we experienced with the Logitech X100. Of course, the sub-bass sounds were completely absent. We also noticed that the Clip couldn't get as loud as the X100. Mids sounded decent and we could hear vocals quite clearly. Highs were soft and couldn't fully realise their potential. One other thing we noticed was that the loudness was amplified when we placed the Clip face down on a hard surface. This is because the speaker grille has a raised centre and sloping edges, as a result of which sound bounces off hard surfaces. That said, the overall sound was mostly unidirectional.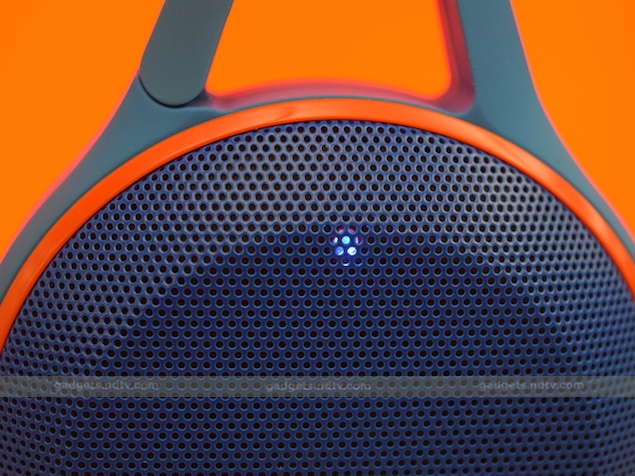 We noticed that the speaker took around an hour and a half to charge completely and managed to last for around four hours on full charge, which is close to JBL's claims.
Verdict
The JBL Clip is a well designed product and we are fans of the funky colours. The carabiner clip is a nice addition, if not completely useful. Sound quality is not great but it is not bad either. The speaker is officially priced at Rs. 3,499 but is already available for a discount with some e-commerce outlets. Pick up the Logitech X100 if you want slightly better sound quality at a lower price.

Price: Rs. 3,499

Pros

Cons

Almost non-existent low-frequency sounds

Not many practical uses for the carabiner clip

Ratings (Out of 5)

Design: 4.5
Performance: 3

Value For money: 3.5

Overall: 3.5