US-based InFocus may have started out as a manufacturer of office electronics and projectors, but today it's a growing company with an increasing consumer electronics portfolio. After making its entry into the
smartphone
market in partnership with manufacturing superpower
Foxconn
, the company has now launched its new range of televisions.
Today, we have the InFocus II-50EA800 LED TV for review. At 50 inches diagonally, it isn't the largest TV in the company's lineup (that would be the 60-inch 60EA800), but it is expected to be the most popular model in the range. InFocus is offering to demonstrate the TV at your home in select cities, and install the set then and there if you choose to purchase it. At Rs. 34,999, this made-in-India full-HD television offers serious value on the face of it, but whether it can live up to expectations or not is the burning question. We find out in our review.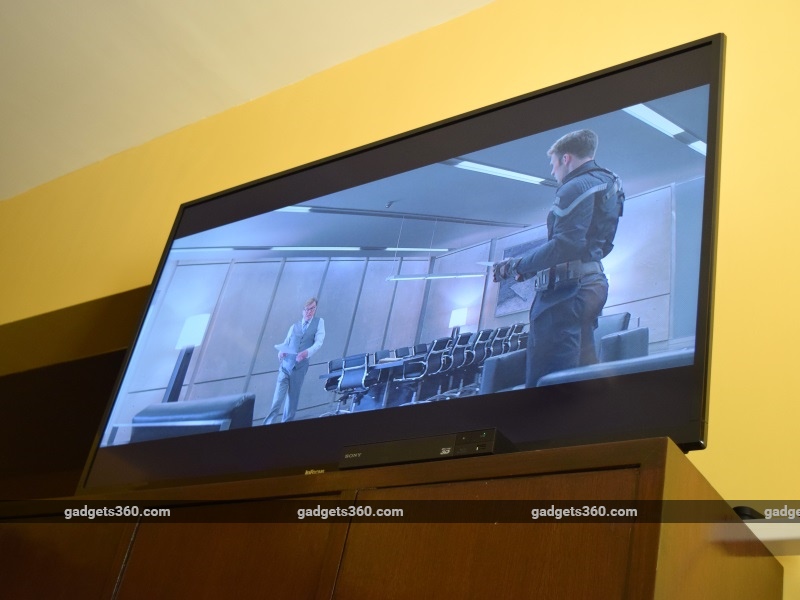 Design
Companies such as Samsung, Sony and LG place a lot of attention on aesthetics and style, and when you're paying the premium prices that these brands command, you'd expect no less. However, brands such as InFocus can afford to stick to the basics when it comes to design, provided pricing is kept reasonable. Rs. 35,000 for a 50-inch full-HD TV is perfectly reasonable in our opinion, so the TV's basic looks are forgivable. That said, the InFocus 50EA800 has a tidy layout and isn't poor-looking by any means.
Although the TV is slim at the edges, it becomes much thicker towards the centre. At 12kg, it isn't particularly bulky, but it isn't light either. The borders and frame are narrow, and the sheer size of the TV, along with the fact that the front is almost entirely screen, makes it an imposing addition to any room.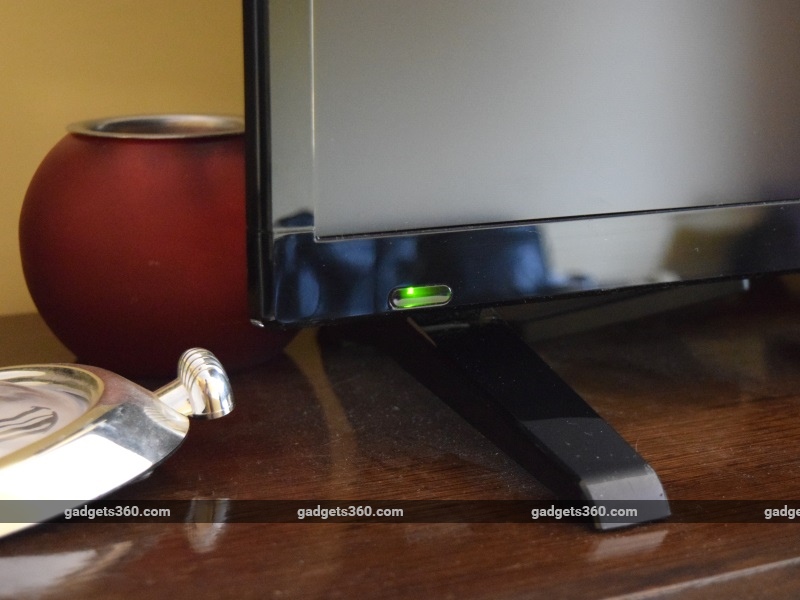 The physical control buttons for the TV are on the bottom-right corner, while the inputs and ports are on the thicker portion of the back. Some of these are facing towards the left, while others face downwards. Depending on how you place the TV, these can be a bit difficult to reach, especially the HDMI and USB ports. Additionally, you might have some trouble if you're using thick HDMI cables or dongles such as the Google Chromecast, as the space provided around the HDMI ports is a bit tight.
The TV can either be wall-mounted or kept on stands. The stands provided with the TV are at the two ends and have a very wide footprint, so you'll need a large flat surface to place the TV on if you choose not to wall-mount it. The front of the TV has the InFocus logo, along with an indicator light and IR receiver. On the whole, the InFocus II-50EA800 is a simple TV that is more concerned with picture quality and affordability than anything else.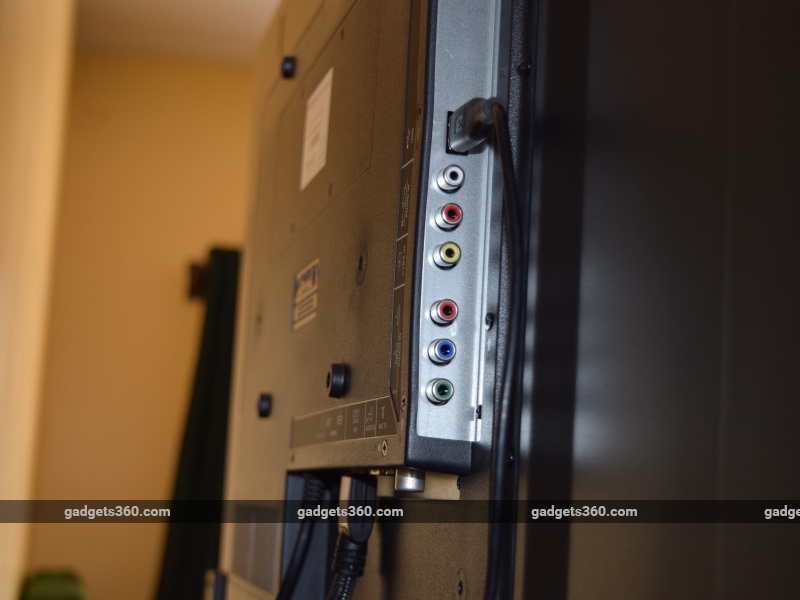 Specifications, features, and software
The InFocus II-50EA800 has a 50-inch LED-LCD screen, with a resolution of 1920x1080 pixels. There are no fancy features or marketing stunts like Videocon's 'Liquid Luminous' here; this is a simple TV that strives to give you a good picture. It isn't a smart TV with Internet connectivity or apps, and it doesn't bother with features like 3D or wand-style gyroscopic remotes either. Just like it is with design, the emphasis here is on function.
This shows in the selection of inputs as well. While everything you need is present, there aren't a lot of ports and sockets of each type. There is just one USB port and two HDMI inputs, along with component and composite audio and video ins, an antenna socket, a VGA port with PC audio in, and a 3.5mm stereo audio output. If your usage is basic and connectivity is limited to a few source devices such as a set-top box, console, and Blu-ray/DVD player, this shouldn't be a problem at all. If you have a lot of aftermarket equipment to use with your TV, you'll find yourself a bit short with this model.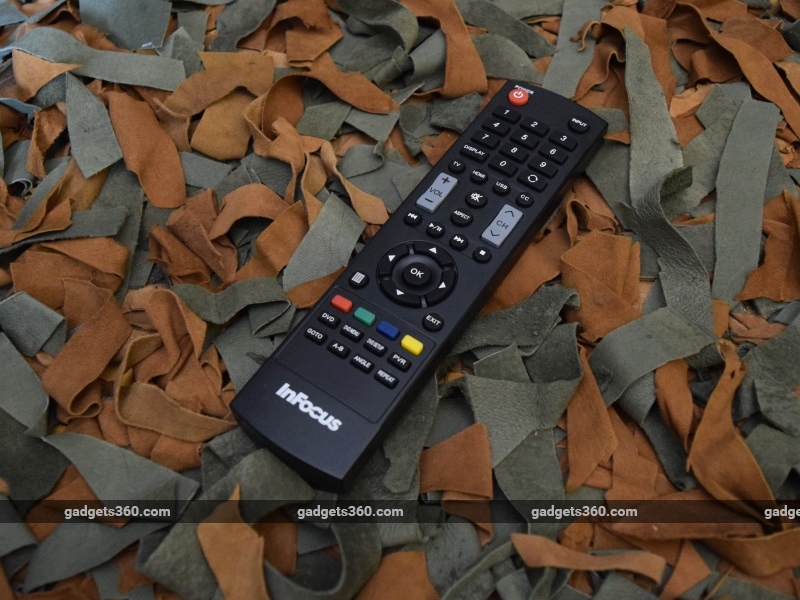 The remote is plastic, lightweight, and simple. It has easily accessible controls for navigation, settings and volume, as well as quick toggles for specific sources and the aspect ratio. It works quickly and properly, and won't give you any trouble whatsoever.
The user interface of the TV is bare-bones and strikingly similar to that of the Videocon 40-inch Liquid Luminous TV. Controlling media through the USB port is easy and quick, as is moving about through settings menus. An effort has clearly been made to keep things uncomplicated and easy-to-use, and there isn't a lot of effort that goes into setting up and using the InFocus II-50EA800. Most file formats work with the built-in media player.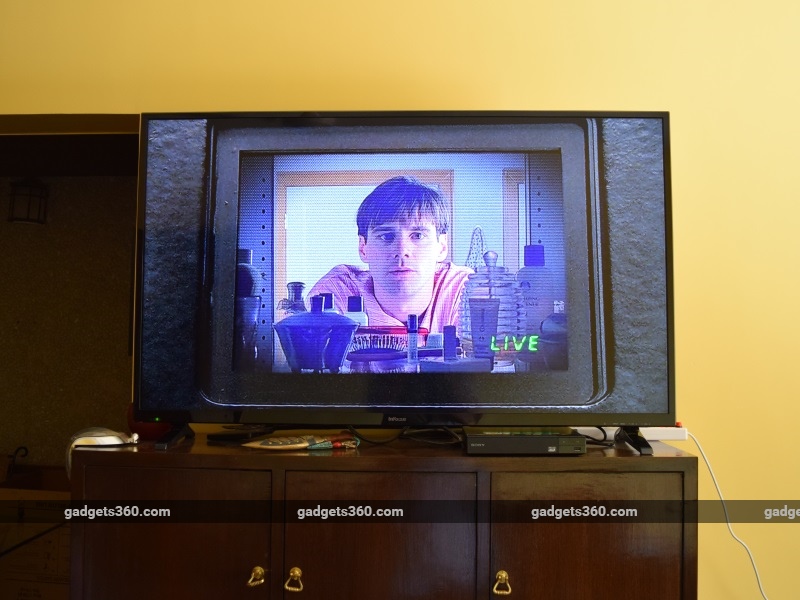 Performance
InFocushas been working with Chinese OEM Foxconn to diversify from its staple offerings in the office equipment and home theatre spaces, especially to tap potential in developing markets. The company hopes to capitalise on the goodwill and reputation of Foxconn, which have grown over the last few years because of the latter's association with Apple, manufacturing iPhones, as well as other big brands.

The InFocus II-50EA800 is also made by Foxconn at its plant in Chennai. We used the TV with a variety of sources and content, including Blu-Rays on our reference Sony BDP-S4500 Blu-Ray player, Netflix and YouTube streamed using a Chromecast, and content from a USB thumb drive.
Starting with full-HD content, we found that the InFocus TV delivers a clean, fairly sharp picture with excellent colour reproduction. The picture is pleasant and excellent for the price, rivalling that of similar sized and specced models from the top brands. Although it isn't very bright, the excellent colour reproduction makes it easy to use this TV even if you have a lot of daylight streaming into the room. Naturally, the picture is best at the highest possible resolution.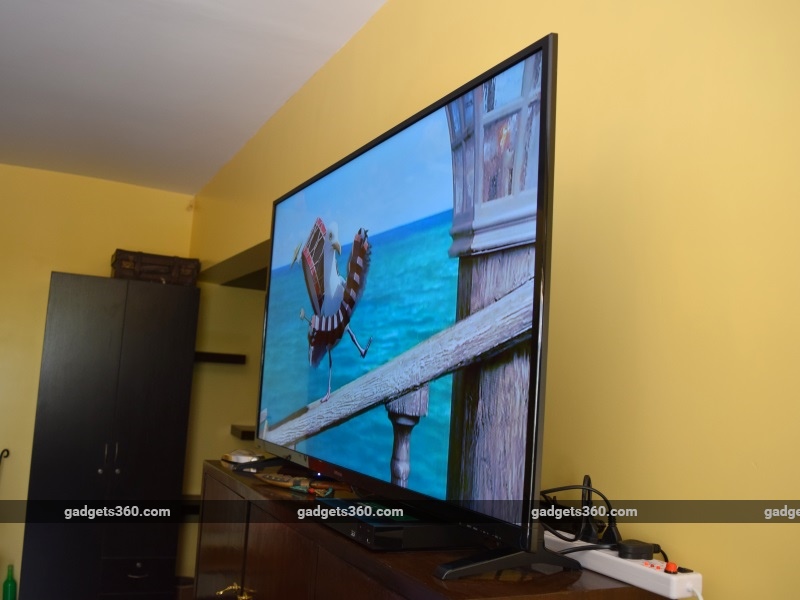 Moving on to 720p Netflix and YouTube content, we found that the sharpness is maintained. Colours tend to be more accentuated at this resolution, and skin tones and motion are decent as well. This is thanks to excellent upscaling by the TV, which the picture definitely benefits from. To be clear, the picture is not fantastic by any means; you can certainly get better. However, for the price, you're getting a lot more than you're probably used to, and it's definitely good performance.
With standard-definition content, flaws are finally visible. This is primarily because of the size of the TV, since 480p content has to be heavily upscaled and stretched, which tends expose flaws. The vibrancy of colours is maintained, though, and the picture is very watchable despite its flaws, showing that the upscaling logic is working hard at making the picture as good as possible.
Sound from the InFocus II-50EA800 is decent enough in terms of definition and clarity, but it can be a bit soft at times, depending on the source and content type. The TV's speakers are adequate most of the time, but it would help to have a good soundbar or a stereo speaker set handy in case you feel you'd like better volume and quality. On the whole, the InFocus II-50EA800 is not the best TV around when it comes to picture and sound performance, but it's certainly excellent for the price.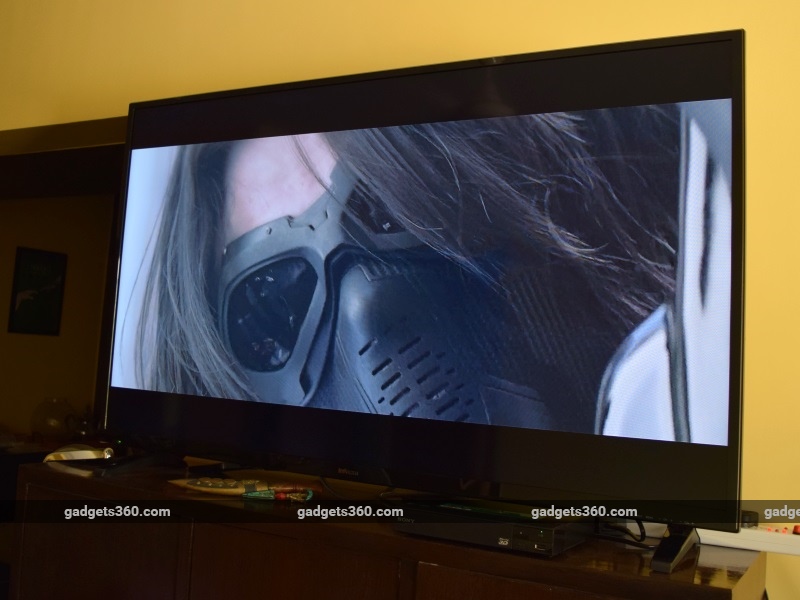 Verdict
With budget televisions gaining momentum, a lot of people are now opting for lesser-known brands because of the obvious price advantage. You can get a much larger TV from these companies than you can from the leading brands, at any price level. But while options such as Vu, Micromax, and Intex certainly have a price advantage, they usually aren't quite as capable as a good Sony, LG or Samsung TV. That's where InFocus has every opportunity to shine.
The II-50EA800 is an excellent TV for the price. It has everything you need and nothing more. The focus (pun not intended) is to deliver a good viewing experience, and this is a TV that get that job done and serve you well. Rs. 35,000 buys you this large 50-inch TV, and the lack of bells and whistles and even 4K resolution is unlikely to bother most people who just need a good, big TV. We wholeheartedly recommend you give this one an audition.
Price (MRP): Rs. 34,999

Pros
Excellent colour reproduction

Good performance at all resolutions

Easy to use

Decent motion handling

Cons

Sound is occasionally weak
Wide footprint makes it inconvenient for stand-mount placement

Inadequate and oddly placed ports

Ratings (Out of 5)
Design: 3.5

Performance: 4

Value for money: 4.5

Overall: 4