Inspired by famous Rastafarian and reggae artist Bob Marley, the House of Marley makes a slew of audio products including Bluetooth speakers. The brand promises superior quality sound and designs that are environment friendly.
Their products have interesting names, for example one of their Bluetooth headsets is called Liberate and a pair of in-ear headphones is called Uplift; apparently in homage to Bob Marley's beliefs.
House of Marley recently inked a deal with Amazon India to sell products exclusively on their website. One of them is the Get Together Bluetooth speaker. Read on to find out what we think about the Get Together.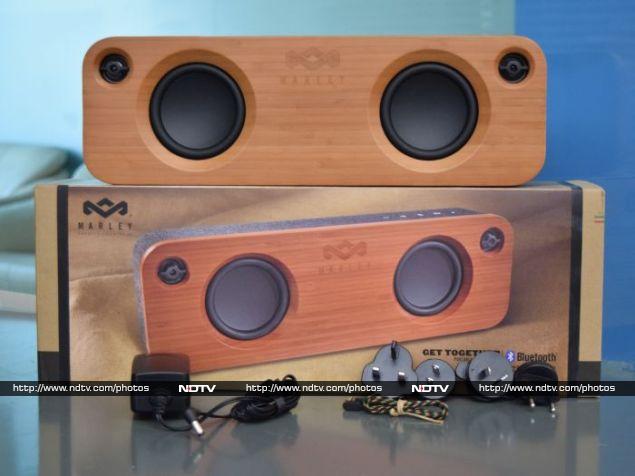 Design and specifications
The long rectangular enclosure of the Get Together is a mixture of many eco-friendly products. House of Marley states that it uses FSC-certified wood, which means it is derived from sources practising environmentally responsible forestry which takes into account the economic viability of cutting down trees. The Get Together also uses a proprietary environmentally-friendly material known as REWIND fabric to cover the enclosure, which is also used in its collection of bags.
The speaker unit measures 12.7 x 40 x 8.3cm and weighs around 2.7kg. It actually feels heavier than it looks. There are two 1-inch tweeters and two 3.5-inch woofers on the front. A really cool-looking Marley logo is etched into the wood between the speakers. The controls, which consist of the power, volume and Bluetooth buttons, are on thetop. Next to them is an LED indicator that blinks blue or red to indicate the Bluetooth status. On the rear are the AUX input, DC in and a USB port for charging devices from the internal battery - yes you can do that too.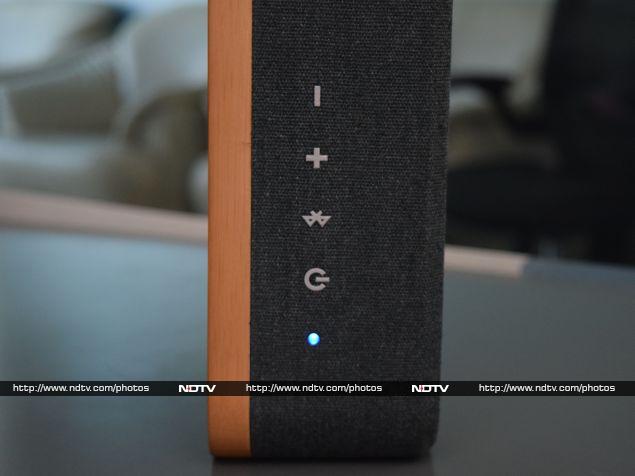 Performance
Connecting via Bluetooth is a very easy process and during our testing we didn't face any dropped connections. The sound quality, on the other hand, leaves much to be desired.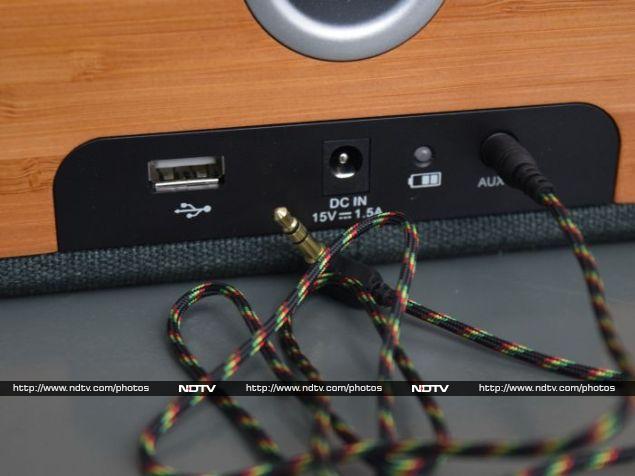 Any sound originating from the two tweeters is sprightly and full of life but the woofers are a huge disappointment. We fired up Woodkid's Iron, and the buildup, which have been powerful, was totally underwhelming. It sounded as though the woofers and tweeters didn't want to deal with each other and were totally different elements. In most songs, the bass sounds were missing and the mid-bass was middling at best. Fans of EDM should absolutely stay away. What we loved about the sound was the tight mids. Vocals sounded very good, and we particularly liked how a few moody rock songs sounded.
The sound is mostly unidirectional and doesn't get too loud either. We heard it crackle at higher volumes. The soundstaging and channel separation are not too bad,all considered .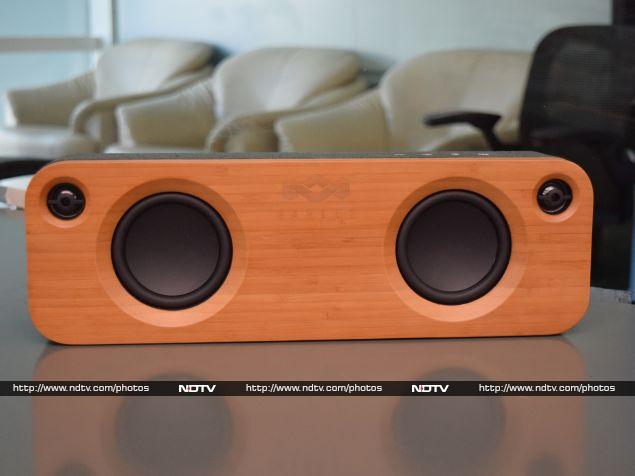 Verdict
The Get Together has a price tag of Rs.19,999 and is now sold out on Amazon, thanks to a 50 percent discount being offered. At this price point, we think it is too expensive. The sound is not too good and moreover, connectivity options like NFC and AirPlay are missing.The JBL Voyager and the Harman Kardon Nova are better options in the same price range.

However, the environment-friendly build of the device is great for those who want to invest in technology which aids in keeping the planet green.

Price: Rs. 19,999

Pros

Tight mids

Environment-friendly design

Cons

Unsatisfactory bass

Not many connectivity options

Ratings (Out of 5)

Design: 4
Performance: 3

Value For money: 3

Overall: 3