We've often spoken in favour of the Chinese headphone and earphone industry. Over the last decade or so, enterprising factories from deep within China's industrial heartland have built products as OEMs for other brands as well as under their own identities. Brands such as Ostry have produced the stunning
KC06A
while the Soundmagic E10 and
E10S
have been the go-to products in the sub-Rs. 2,500 in-ear segment for years now.
Founded in New York City in 2005, HiFiMan has since shifted base to Tianjin, China in a bid to boost its manufacturing and development capabilities. After winning awards and accolades for its products (the HiFiMan HE560 won the CES Innovations Design and Engineering Award in 2015), it got our attention. We managed to source one of the company's newer products, the RE-400 'Waterline', for review.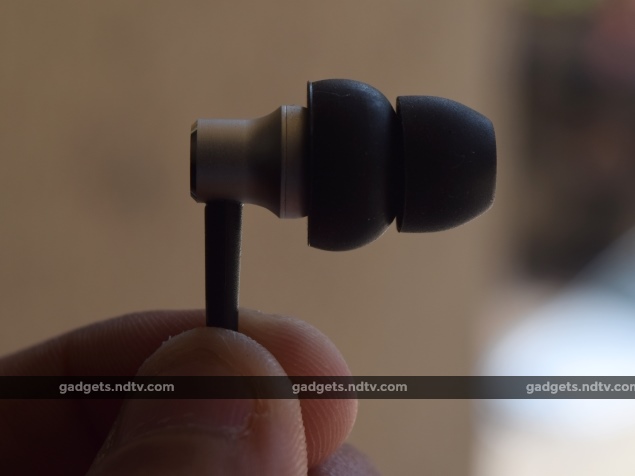 Design, Specifications and Fit
The HiFiMan RE-400 features 8.5mm drivers with a high impedance of 32Ohms. This is something we also saw in the Bowers & Wilkins C5 S2 and it's strange that small earphones like this require such a high level of amplification. However, most smartphones and audio equipment will be able to drive the RE-400 comfortably, so this is not a cause for concern. Frequency response ranges from 15-22,000Hz, while sensitivity measures in at 102dB. A standard 1.2m cable length makes the RE-400 ideal for commuting and outdoor use.
The earphones come with a total of eight ear-tips, including multiple pairs of different-sized double-flanged ones. There are no memory foam tips in the box, but there are a total of ten filter stickers to protect the inner components of the earphones. We don't expect anyone to have to use these ever, as the RE-400 comes with decent filters already in place. A basic zippered carry case is also included in the sales package by the local dealer, Hifinage.com.
The earphones themselves are small and light. Most of the casing has a dull silver finish, with the back sporting a shiny silver finish with concentric circles. The casing itself is devoid of any branding or markings of any kind. The cable is rubber from the casing to the Y-splitter, and braided fabric from the Y-splitter to the banana-shaped 3.5mm plug. It is particularly tangle-prone, and we often had trouble with this.

The RE-400 has no in-line remote or microphone, so if you intend to use this for phone calls, you'll need an additional microphone accessory. If you do insist on a microphone and remote, the RE-400i and RE-400a models feature these and cost nearly the same amount.
Fit and comfort is excellent. We're fans of double-flanged tips because of their improved sound isolation and snug fit, so we're glad that these in-ears come with so many double-flanged options. A combination of the low weight of the casing and the right tip meant that we were able to keep the RE-400 on for an entire work day without any kind of discomfort.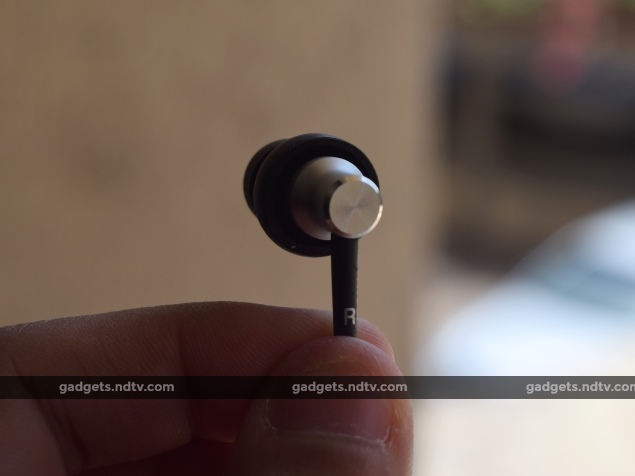 Performance
We used our reference Fiio X1 high-resolution audio player and an Android smartphone as sources to drive the HiFiMan RE-400. Focus tracks were Darren Rahn's I Can't Go For That and Emeli Sande's Mountains in 16/44.1 FLAC, and Paranormal Attack's Be With You and The Doors' Riders On The Storm in 320kbps MP3.
We started with the MP3s, and first up was Be With You. This is an aggressive psy-trance track and features some strong bass and a clear focus on the low frequencies. What is immediately evident is that the RE-400 is weak on thump. The slight amount of excitement and drive you feel is essentially just the accuracy and refinement in reproducing low frequencies. From the sub-bass to the mid-bass frequencies, they are translated with remarkable detail.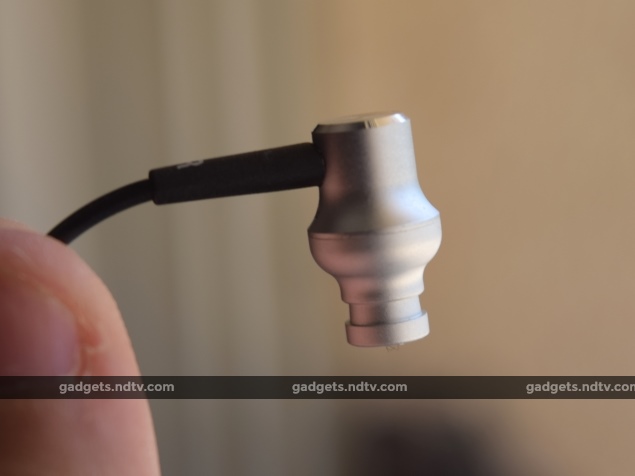 Riders On The Storm is a soft track and let us turn the volume up a bit. This also showed us just how clean and uniform the sound is. There is detail, balance and timing across the frequency range, with a clear focus on accuracy. It's also a stunning display of how refined the mids are. There is a little bit of sparkle at the top of the range, but it is well within tolerable limits. The occasional rainfall and thunder elements in the track felt real and present through the duration of the track. This level of neutrality is another reason we were able to listen to these earphones for hours on end. They offer a comfortable sound that never tires you or has you longing for a break.
I Can't Go For That is originally a Hall and Oates track, but the jazz cover by Darren Rahn that we listened to has a little bit of everything in it. The HiFiMan RE-400 continued to show the same amount of drive and refinement when handling the strong, resonant sounds of the saxophone. It also did a fine job of digging out the finer detail hidden in the track.
Finally, we had a listen to Mountains. This haunting track by Emeli Sande features a lot of subtle elements that the RE-400 was able to accurately pinpoint. However, soundstaging feels a bit weak. While imaging is fantastic and you can hear every element clearly and distinctly, you cannot always relate them to locations in the virtual sound stage. The sound comes off as slightly two-dimensional in this sense. However, this should not take away from the excellent overall neutrality and purity of the sound in any way.
Verdict
Like many other small, lesser-known Chinese brands, HiFiMan has managed to spring a surprise with the RE-400 'Waterline' in-ears. They provide a subtle, refined and neutral sound that may not appeal to bass-heads, but will certainly be of interest to purists. Few headphones in this price range manage to produce this level of accuracy across the frequency range.
At Rs. 5,999, its only real flaws are a slightly weak soundstage, a laidback bass response and a lack of in-line controls and microphone. But when you weigh that against the benefits of both physical and listening comfort, quality sound and an affordable price tag, the HiFiMan RE-400 is an intelligent purchase. It's available now through official distributors Hifinage.

Price (MRP): Rs. 5,999

Pros
Neutral, pure sound; capable across the frequency range

Excellent refinement and imaging

Comfortable, both physically and sonically

Understated, sophisticated looks
Lots of optional ear tips

Cons

A bit light on bass thump and excitement

Soundstaging is a bit weak

No in-line controls or microphone

Ratings (Out of 5)
Design: 4

Performance: 4

Value for money: 4

Overall: 4