Portable wireless speakers are convenient in many situations, and with smartphones everywhere, such accessories are becoming more popular. With no lack of choice in the market, the Creative Muvo Mini stands out. Its IP66 certification means that it can withstand water spills and dusty environments. It is one of the first weatherproof Bluetooth speakers we've gotten our hands on.
We put it through its paces to find out if it can actually survive through accidental spills, and if it sounds good as well.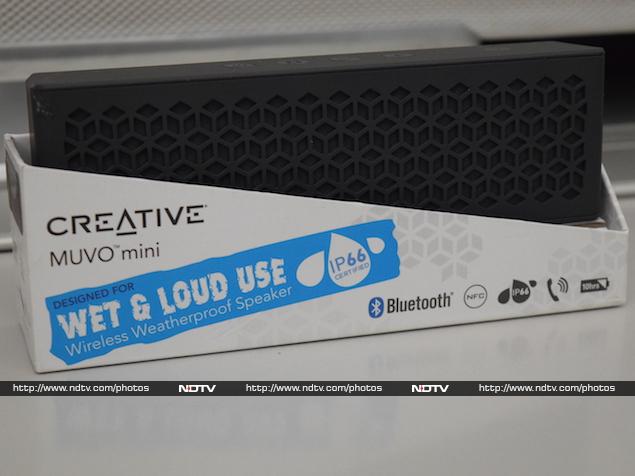 Design and specifications
Available in black, white, blue or red, the Muvo Mini is a good-looking speaker. Encased in a hard plastic shell, the device measures 190x37x59mm and weighs 285g. Owing to its girth, it wont fit a pants pocket but will definitely slip into a small bag/purse. We got the black model for review, though in real life it looks more like dark grey. The patterned front makes the Muvo Mini look similar to the Muvo 20 and Muvo 10 we reviewed some time ago. There are two 1.3-inch full range drivers and an oversized passive driver which Creative calls a 'front bass radiator'. We will test this in the Performance section to see if its performance is close to that of a regular sub-woofer.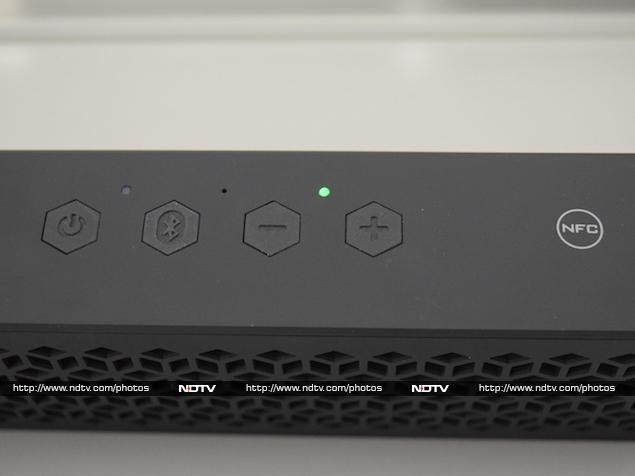 As we already stated, the speaker has IP66 certification and so the ports, which are the most susceptible to damage in case of a liquid spill, are covered by a rubber flap. Prying it open requires a lot of effort, but it is a sacrifice worth making. Under the rubber flap lies the 3.5mm jack for auxiliary input and a Micro-USB port for charging. All the controls are lined up nicely on the top, with buttons for power/wake, Bluetooth, and volume up/down. There are two LEDs and a microphone as well.

The speaker can connect to smartphones, tablets, PCs, laptops, or any device with a Bluetooth transmitter. If your device supports NFC connections, you can just tap it to the speaker to establish a pairing and start playing music. The speaker also has an integrated microphone for hands-free phone calls.
Performance
Connecting the Muvo Mini using Bluetooth or NFC is a fairly simple process, which requires only the basic know-how of switching on Bluetooth. Creative claims the Muvo Mini can work for 10 hours on a single charge, which is not a bad estimate. Once fully charged, we connected the speaker to a Macbook Air and set up a ton of YouTube videos which played for close to five hours, and also listened to at least two hours of music the next day. In this time, we didn't have to charge the device at all. Even so, it would have been nice if Creative had provided some sort of battery level indication on the unit.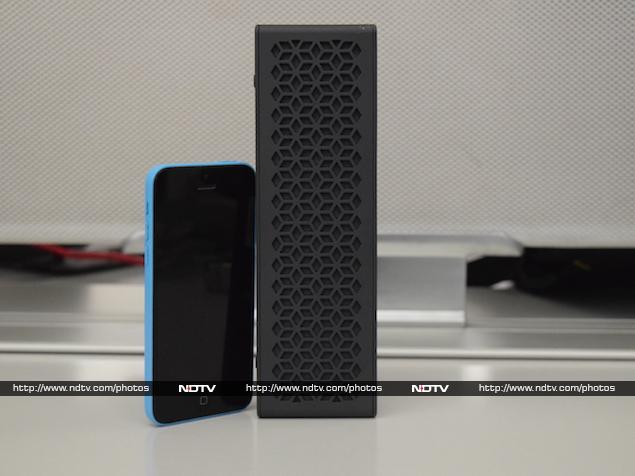 The 'front bass radiator' leaped into action when we played Jai Paul's Jasmine, which is heavy on extremely low frequency sounds. It is a great track to test the subwoofer of any audio device with. We noticed that the Muvo Mini's bass response was similar to what we heard on the much cheaper Logitech X100. It performs decently in this range and even has the punch in the mid-bass section but we don't think a passive driver is a sufficient replacement for a full-fledged sub-woofer. That being said, this is probably the main reason Creative was able to reduce the physical footprint of the device.

Highs are decent but roll off in the end and don't really achieve their full potential. We played a few movies heavy on dialogue to test the mids and they sounded pretty good - no complaints there. As is the case with all portable wireless speakers, the Muvo Mini doesn't have great stereo separation. Moreover, the sound staging is not too great but we aren't complaining too much here.
The Muvo Mini can easily fill up a 200 sq ft room and would be suitable for small parties. In calls, the microphone works fine and the caller could hear our voice clearly. Also, in what could be considered a very crude test of the device's water resistance, we poured some water on the speaker and found that itfunctioned just fine after we wiped it dry.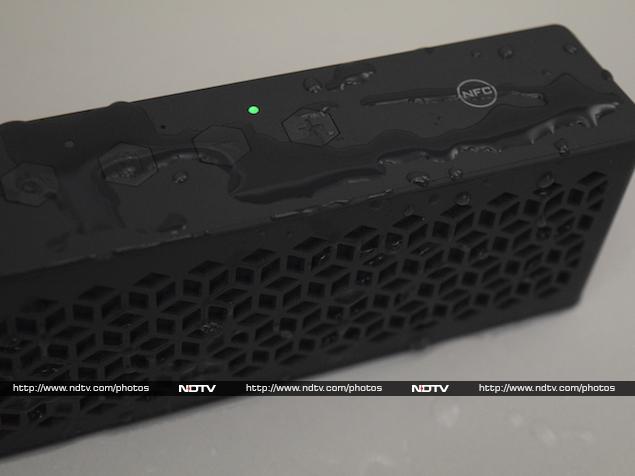 Verdict
The Creative Muvo Mini is priced at Rs. 5,999 and, as the company states on its product listing page, might actually be a good companion for a poolside party. The JBL Flip II and the newly launched JBL Charge are good alternatives worth checking out.
All said and done, the Creative Muvo Mini is probably the only device one can purchase in this price range that has an IP66 certification. Just don't take it swimming with you and expect it to keep working!


Price: Rs. 5,999

Pros

IP66 certification

Good design
Decent sound quality

Cons

The treble isn't too great

Ratings (Out of 5)

Design: 4
Performance: 3.5

Value For money: 3.5

Overall: 3.5