The Audio-Technica ATH-M50 is one of the most loved pairs of headphones in the history of headphones. We are not trying to build up hype here; the internet is filled with positive reviews by professional critics and users alike.
Its sequel is the ATH-M50x, which of course has a massive legacy of good sound to live up to. While most of its features are the same as its predecessors', there are subtle changes in the design, such as the use of detachable cables.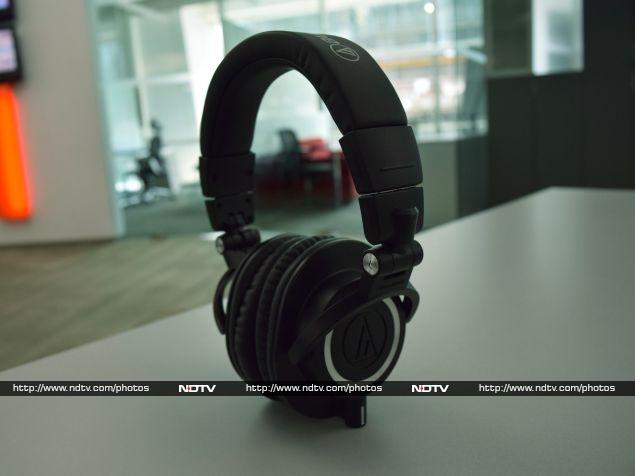 Design and features
While the Audio-Technica ATH-M50 sounded great, it wasn't really eye-catching compared to headphones by Beats or Skullcandy, which have exploded in popularity of late. The revised ATH-M50x is a near replica of its older sibling in terms of design - the only two differences are the detachable cables and better padded earcups. We got the black version for review but a limited-edition blue version of the ATH-M50x is available as well. This variant has brown accents on its blue body to jazz up the otherwise staid design.
Inside the box are three cables: a 1.2m coiled cable that can extend up to 3m, a 1.2m straight cable, and a 3m straight cable. Along with these, Audio-Technica also provides a 6.5mm jack adapter. All the jacks are gold-plated. These cables have a simple locking mechanism to make sure they're securely attached when in use. We think detachable cables are a neat touch for studio monitor headphones.

Like we mentioned earlier, the earcups have better padding compared to those of the ATH-M50, which makes them more comfortable over long listening sessions. Despite their weight of 238g, we found that the headphones felt light and were suitable for hours of listening music.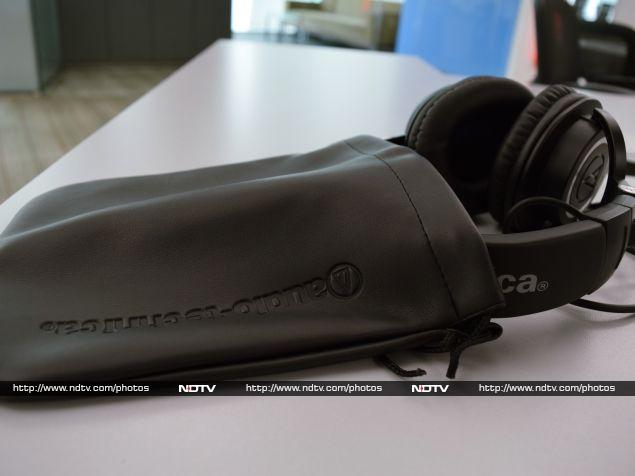 The earcups can swivel 90 degrees, which allows the headphones to be folded up to save space. A pouch is provided, which makes them easier to carry around. Overall, the construction of the headphones is rather solid and they feel premium too.
Just like the ATH-M50, the ATH-M50x features 45mm large-aperture drivers, thus warranting the "studio monitors" tag. The sound drivers can go as low as 15Hz and as high as 28KHz. This range is more than enough for the human ear. They have an adequately high sensitivity of 99db, but this isn't as high as the cheaper Skullcandy Hesh 2.0 headphones we reviewed can go. The impedance of 38ohms makes it slightly more compatible with portable equipment. These are some solid specs on paper.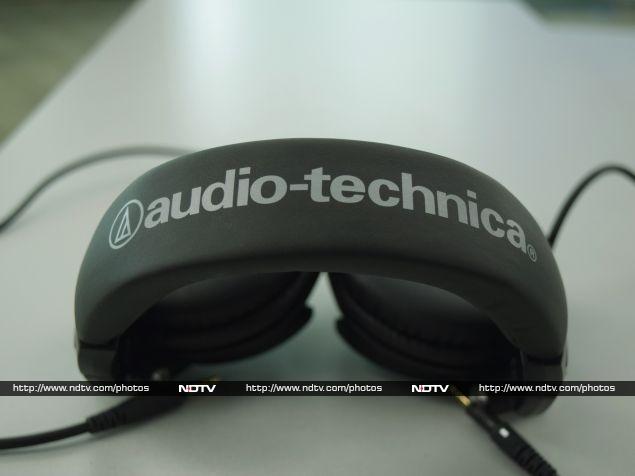 Sound Quality
David Guetta's new single Shot Me Down ft. Skylar Grey (a remix of Nancy Sinatra's original song) was the first track we fired up during our testing process. We have to say the sound was far from awful, contradicting a famous line from the song.
The 45mm drivers deliver thumping bass that almost hurt our ears. We switched the genre to classic rock and listened to Jim Croce's Time in a Bottle, recently made popular by X-Men: Days of Future Past, and were quite blown away by the sound of the guitar and the clarity in Croce's soulful voice. Atmospheric-sounding Sigur Ros and Darkside songs sounded literally like a dream, and it's really difficult to do justice to such music. The mids, trebles and bass are in perfect sync with each other and do a good job of creating a soundstage that will win approval even from hardcore audiophiles.
Despite not featuring active noise cancellation, the ATH-M50x does a really good job of eliminating ambient sound. Channel separation is also superb. However, it's important to remember that these headphones need to be driven by a capable amplifier, and the true scope of their power won't be tapped by portable devices such as smartphones.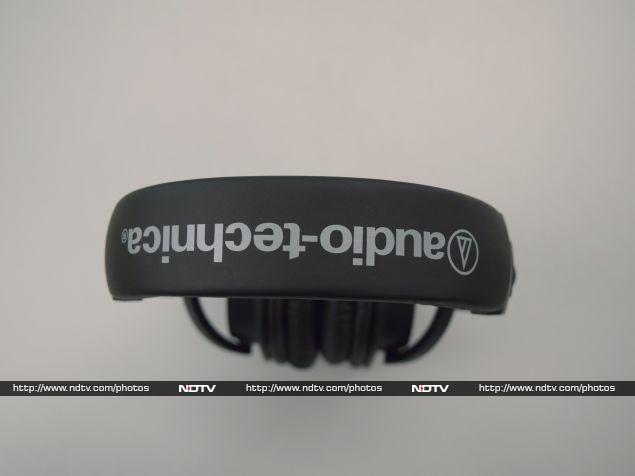 We also watched a few movie trailers and the sound was so immersive that it made us oblivious of what was happening around us.
Hands down, this is the best pair of headphones we have tested to date.
Verdict
The Audio-Technica ATH-M50x is priced at Rs. 13,499 for the black variant and Rs. 14,499 for the limited edition, but they can be found for less online. More interestingly, the price of the older ATH-M50 has dropped to around Rs. 8,000, and since there is no drastic difference in sound quality, it seems like the better bargain. Do the detachable cables warrant that much more money? Not for everyone.
All said and done, both the ATH-M50 and the ATH-M50x are the absolute best headphones one can buy in this price range, and we really don't need to suggest any alternatives.
Price: Rs. 13,499

Pros

Punchy bass

Comfortable earcups

Detachable cables

Cons

More expensive than the ATH-M50

Ratings (Out of 5)

Design: 4
Performance: 5

Value For money: 3.5

Overall: 4.5