We're big fans of the Marvel Cinematic Universe, and can't stop talking about how great Guardians of the Galaxy was, and Ant-Man was one of the films we enjoyed the most in 2015. There's no denying the fact that the MCU is miles and miles ahead of the DC universe when it comes to building complex, interconnected worlds on the big screen.
Sure, Superman v Batman could potentially change all that, but the catch is that we're going to get a movie that has Superman, Batman, Wonder Woman, Aqua Man, and the Flash. That's a lot of characters who've not been seen on the screen in recent times - Batman is getting rebooted from the Christian Bale era Dark Knight, so the only returning character here is Superman, from the disastrously bad Man of Steel. Introducing so many characters won't really leave much time for character development, so we're not too hopeful about DC's movie universe.
But there's one space where DC is head and shoulders ahead of Marvel when it comes to telling interconnected stories, and that's the small screen. The DC Animated Universe has consistently been putting out some of the best shows and movies, and now, we're seeing something interesting happening with the CW's slate of shows as well.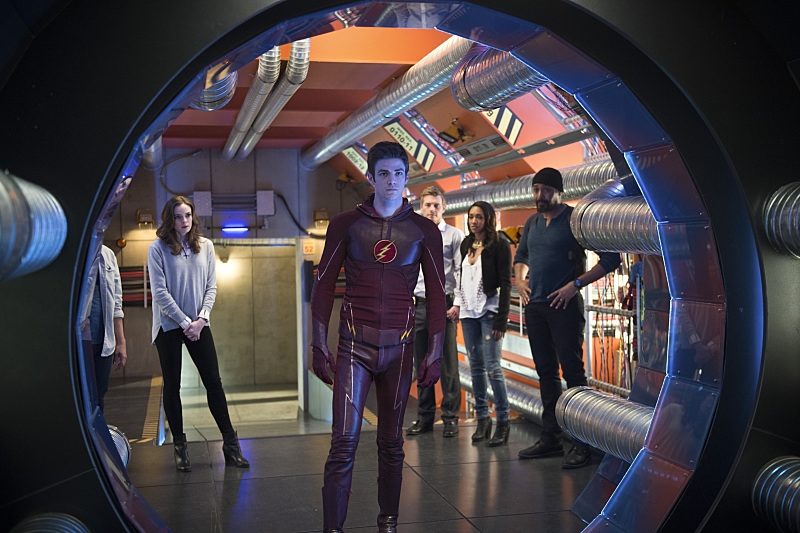 (Also see: Is the 'Geek' Era of TV Too Good To Last?)
The Arrow, Flash, and now Legends of Tomorrow are all deeply interlinked shows, with crossovers and different tones, that coexist and come together nicely; it's exactly what you'd expect from a comic book based franchise, and DC's shows are doing great on that front.
Just check out the trailer for DC's Legends of Tomorrow below:
Heroes and villains who were introduced on Arrow and Flash, along with some new characters all looking great together. There's time travel and other different types of crazy weirdness, and we've seen how Arrow and Flash have been able to handle crossovers repeatedly, making their individual shows better.
On the other hand, the Marvel Universe doesn't have nearly the same cohesiveness on television. There's Daredevil and Jessica Jones, which have the slimmest amounts of overlap so far, though they're supposed to eventually come together in the Defenders. We've seen some of Luke Cage in Jessica Jones, though not nearly enough as they creators are holding back on giving too much away before his standalone show starts. There's also a small reference to Daredevil, but he's not shown up on screen at all in the new show.
These shows are set in the same Universe as the movies - there are more than enough nods throughout to make this clear. But there's no larger connection to what's going on beyond oblique references. And there's absolutely no acknowledgement of Agents of SHIELD at all - that show in turn has the very slightest of links to the movies. The fall of SHIELD (in Captain America: Winter Soldier) had a definite impact on the show, and undoubtedly so will next year's Captain America: Civil War, but overall, the show has existed on the very fringe of the MCU.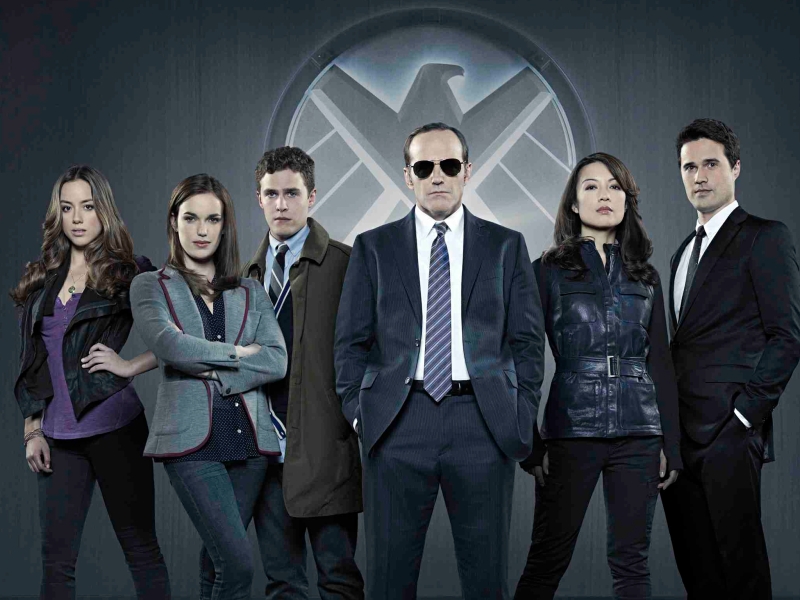 (Also see: Seven Present-Day Superhero TV Shows Ranked From Worst to Best)
And so it's perhaps no surprise that Agent Coulson never shows up to talk to Matthew Murdock, or to offer a job to Jessica Jones. But frankly, this is exactly what's hurting Marvel's TV shows. On the DC front, we've seen the Flash and Arrow helping each other fight off villains, Captain Cold and Heatwave have both been a delight to watch on Flash and the Legends of Tomorrow trailer makes them look pretty good too.
The Marvel shows, much like the movies, keep forcing me to ask - why didn't he just call in all his friends to help out? Flash on the other hand got backup from Atom, Arrow, and Firestorm, not to mention Captain Cold and Heatwave with whom he's teamed up a couple of times. Teamups and showdowns were a way of life for comic-books, and inspired some of the best (and worst) storylines we've seen.
Marvel has so far shied away from that, with the exception of the two Avengers movies; the upcoming Captain America: Civil War will also feature multiple Avengers on screen, which is a promising development, but it's still unlikely that we'll see the same kind of mixing of heroes on the small screen for some time to come.
Sure, DC hasn't quite given us a crossover where Superman and Batman are hanging out with the Flash at a coffee shop, but it's doing a much better job of making that a reality than Marvel has so far. The MCU is an impressive accomplishment, but it's starting to creak at the seams. TV has fewer time constraints, and allows you to tell stories with multiple characters over time; and there, DC is definitely the company to watch.