There's a certain comfort to television, a certain ease that Web-based on demand services still can't match. There is just no denying that TV is easy - you just switch it on and you're watching something right away. Today you also need to switch on your set top box, but that's hardly more complicated - two button presses, and you're in.
On the other hand, watching TV through Internet-based services is still a relatively complicated process, particularly if you want to watch it on your actual television. First, you need to find the service that has the content you want. If you're in India, that means flipping through services like BoxTV, Hooq, and Spuul (or even looking for shows on YouTube), until you find the one that has the content you want.
Watching this on your phone, tablet, or PC becomes relatively simple from that point - just start the app, navigate through it and start watching. Some of the apps have better connections than others, but the process is reasonably uncomplicated. Of course, this being India, you could be on a "high-speed" 2mbps connection with a 10GB "fair" usage policy, after which you can limp along at 512Kbps.
(Also see: Spuul Looking at Original Content ala Netflix)
Still, assuming that you've got a decent connection and have a FUP that's reasonable enough to allow you to stream, then watching TV shows on the television screen still requires a little work. You'll need something like an HTPC, or a smart TV to watch your online content on the screen. The other option is to use something like Apple TV or Google's Chromecast (which supports apps like Netflix, and also allows screen mirroring) to stream content from your phone or tablet to the big screen.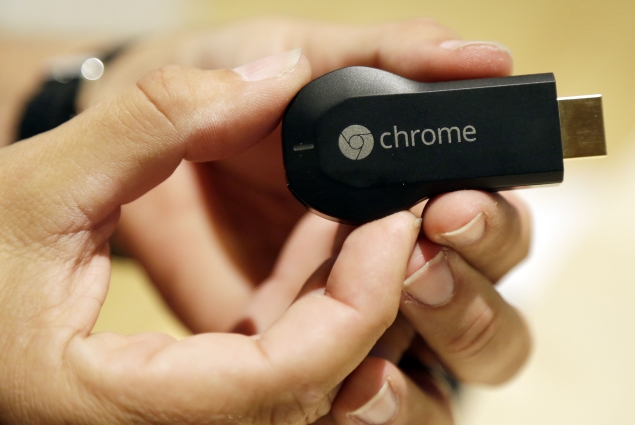 Setting this up doesn't take much time, and these are fairly simple to use. You'll just change the source on your TV from your cable box to the HDMI port with the Chromecast dongle, and then launch the video app to watch your shows. Or if you're using an app that isn't supported, then you'll first need to launch the Chromecast app and then start mirroring.
Okay, fine, this is starting to get complicated and the whole point of sitting down to watch TV was just to relax, and have some fun, right?
(Also see: Pirate Perfect - Apps Like Popcorn Time and TVMC Are Miles Ahead of Legal Options)
But after spending a weekend of watching just cable TV on the television using a DTH connection, this correspondent can tell you that the experience is now so highly compromised that everything we've just described above actually feels simpler.
The first, biggest, annoyance with 'regular' TV is advertising; new premium channels that launch with minimal advertising quickly start to pad out content with ads, and after a few years have passed, you're watching more ads than actual content That's certainly not the case when you're using an Internet-based service like Netflix or an Indian alternative like Box or Hooq.
Typically, a show's 30-minute slot includes around 8 minutes of advertising; 22 minutes of the episode you're actually watching, with ad breaks. That's a lot, right? Except that shows in India also get censored for any number of reasons, so you end up with even more ads to fill the time that's been cut. As we've noted before, channels are overzealous when it comes to censorship, which means the show you're watching often has plot points missing, and [it feels like there is] as much advertising as there is content.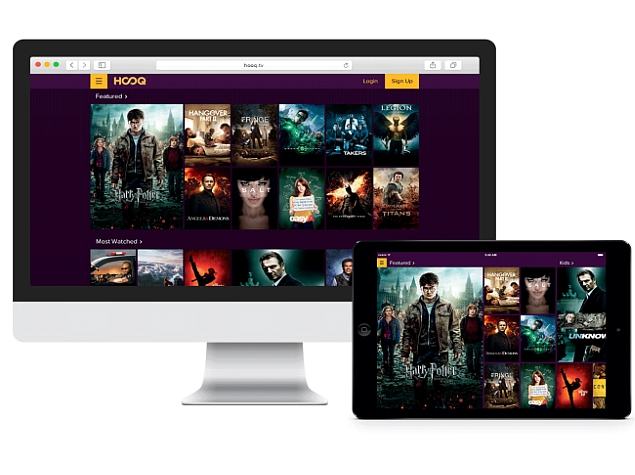 Except that the ads are not just restricted to the breaks anymore. See, someone in the channels realised that we use ad breaks as a chance to make that trip to the kitchen and pick up a beer, or hit the loo instead of watching ads.
(Also see: Getting India Hooq-ed to (Legally) Streaming Movies and TV Shows)
So now you've got banner ads that show up on the screen, hashtags that cover up a corner, and logos that fill up the other edges of the screen. The banner will pop up covering things when you don't expect it, and you'll miss what's happening on the screen because of some distracting animation that pops up. The channel wants to make sure you'll watch the big flick that's playing over the weekend - and if you want to watch the show you've already tuned in for then that's just your fault. That's a far cry from the experience of, say, legally downloading a movie using iTunes, and watching it without anything covering the screen.
Still, let's say that you managed to stay focused despite the 6002 banner ads, and aren't deterred by the constant ad breaks. The next thing that the channels do is assault your ear-drums by not properly levelling audio. The audio level during shows is usually a lot lower than it is during commercial breaks, though this issue is more complicated than it sounds (no puns intended). Who here hasn't found themselves turning up the volume to watch a show, and then scrambling for the remote when the break starts so you can hit the mute button before your eardrums burst.
It seriously feels like the channels realise that cord cutting isn't a good option in India. But with services like Hooq, Spuul and BoxTV trying to make a dent in the market, and rumours of Netflix making its way here, they're not going to have the luxury of a captive audience for long. And until then, it's no surprise that even the least tech-savvy Indians know how to use torrents.