An audiophile is a person who is enthusiastic about high-fidelity sound reproduction. Passion for sound reproduction usually involves buying expensive audio equipment; so audiophiles are usually wealthy individuals with a lot of disposable income. It's a small set of people that put a lot of time and effort into figuring out what sounds good and what doesn't. Unfortunately, this sometimes comes at the cost of actually paying attention to what you're listening to, because some audiophiles - who give the rest of us a bad name - are more interested in fidelity than quality.
I like to think of myself as an audiophile. I'm fairly knowledgeable about high-fidelity sound reproduction since it is my job. And as a reviewer, I get access to a lot of quality equipment that I get to enjoy without spending a lot of money. It's a system that works well for me.
I've met all kinds of audiophiles in my time in the industry. Personal audio and headphone specialists like me, fans of digital audio, lovers of analogue audio, home theatre guys, two-channel enthusiasts, and my personal favourites, the 'all of the above' lot. And then there are the die-hard enthusiasts, the Faith Militant of Audiophilism. They're the ones who reposition the speaker by a fraction of a millimetre to get better soundstaging; use metal spikes worth lakhs of rupees because they reduce vibrations & resonance and eliminate that almost inaudible buzz; and pull out their dehumidifiers because they insist that the moisture in the room is affecting the sound waves as they travel through the air.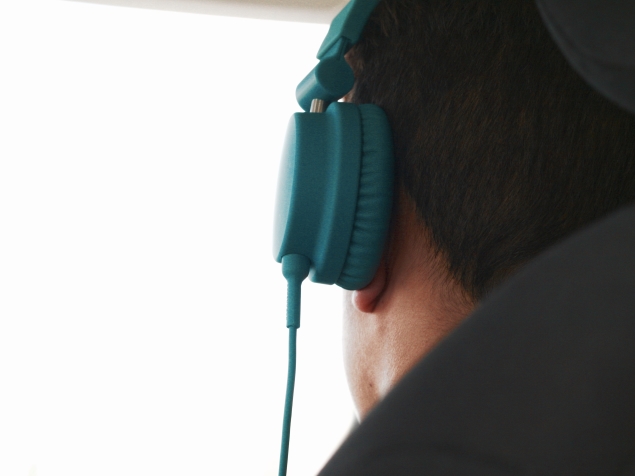 The one thing I find most annoying about these militant audiophiles is their choice of music. They seek out new music based on the quality of the recording - as opposed to how good the song is. I've seen them listen to bland, boring tunes with very little character, simply because the recording itself is stellar, or because "you can hear the saxophonist exhale and it sounds so real!" I've been to plenty of demo rooms and listening lounges, and all of their CD collections are plain boring. There's little melody or quality to the tracks themselves.
I listen to a lot of music, but I'll admit I enjoy electronic music the most. I like my tunes quick, exciting, and melodic. I therefore like my speakers and headphones full of bass and drive, because it adds character to my music. It brings out the excitement in my tunes, and I find myself actually enjoying the music rather than trying to pick out individual elements of the track or attempting to place the soundstaging and following the imaging. I've had emotional reactions and fallen in love with tracks using budget headphones that aren't quite as accomplished or capable as big name brands, but still had the right tuning to achieve something that I could enjoy.
And let's not even get started on the money bit. Snob audiophiles might argue that they spend all of that money because they can hear the difference in the sound, and nothing less than the best (read most expensive) will do. They buy speakers and amplifiers worth crores of rupees to improve the sound by such a small fraction that even trained ears can't tell the difference beyond a point. They will listen to only CDs and high-resolution lossless audio files, even though a decent 320kbps MP3 will do practically as good a job while occupying a fraction of the hard disk space.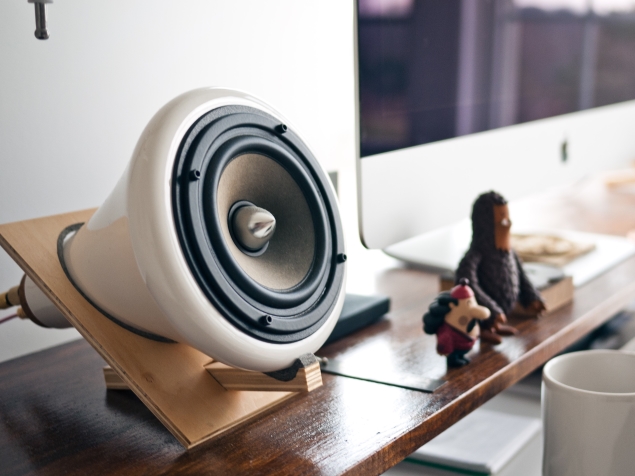 They insist that they can hear the difference between MP3 and lossless audio files. They insist that 24-bit/ 192kHz audio is the way forward, even though the human ear can't actually hear frequencies above 20kHz and going nearly ten times as high is scientifically foolish. In fact, Neil Young's much-hyped Pono Player recently failed a controlled A/B blind test, where most test subjects actually preferred the sound of compressed AAC files downloaded off iTunes, to Pono's supposedly superior uncompressed FLAC files. The point is, most people can barely even tell the difference, and you're probably lying if you say you can with absolute accuracy.
I was recently asked what my favourite headphones are. I've heard a wide variety of headphones and earphones, including some that cost upwards of Rs. 1,00,000. My answer was the Rs. 2,199 SoundMagic E10S. Very rarely have I found audio products that do so much for so little money, and the SoundMagic in-ears offer more excitement and drive than products that cost twice as much. This is a pair of earphones that plays well with all kinds of music and offers a genuinely fun sound no matter what you listen to. The most important takeaway is that this has been achieved at a price that is less than my monthly electricity bill, while some audiophile systems can cost more than a two bedroom apartment in Mumbai.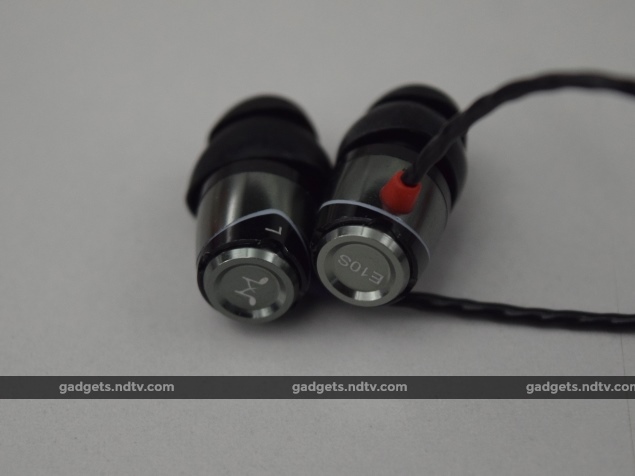 Brands such as SoundMagic openly scoff at the idea of spending big bucks to achieve a pleasing sound. It also makes a complete mockery of an industry that operates on ridiculously high margins, and needs to perpetuate the myths of audiophilia to keep their interests alive and healthy. Siltech, a renowned cable manufacturer, sells the 2m Emperor Crown speaker cable for $45,000 (approximately Rs. 29,00,000) to wealthy audiophiles, while offering half-hearted explanations on how the product is actually better. Usually, cable salesmen resort to, "You'll hear the difference!" as their final pitch. One of my favourite debunking stories involves Monster speaker cable and a coat hanger. Guess what? 'Seasoned' audiophiles couldn't tell the difference, and thought the coat hanger sounded great.
I completely understand the concept of being passionate about something. I understand that people can be passionate about things that I don't really get (I once met a man who was passionate about debt securities). But when it starts to take over an aspect of your life that is supposed to be personal, that is when there's a problem. Sometimes, a bit of colour and character in an audio product isn't a bad thing. Sometimes, neutrality and accuracy aren't the solution. Sometimes, I like a little bit of exaggerated bass thump. There are plenty of audio products out there that have varying sonic signatures, and you're sure to find one that suits you and your listening preferences. But the important thing is to learn to enjoy your music, without worrying about whether you can hear individual (and pointless) details.