Yahoo announced on Wednesday that its foray into original video content hasn't worked out, and the company stated that it will be taking a $42 million write-down for its video division.
"We thought long and hard about it," Yahoo CFO Ken Goldman told The Wrap, "What we concluded is [that] certain of our original video content, we couldn't see a way to make money over time. I'm thinking of Community, I'm thinking of Sin City Saints and so forth. So there, where we had spent money and had some assets on our balance sheet, we elected to write those off."
Harsh words, and ones that seem to place the blame squarely on Community for Yahoo's faltering Screens service. But is it really fair to blame the cult-comedy for Yahoo's failure to monetise the show?
(Also see: Community's New Season Starts Tuesday and Here's Why You Have to Watch It)
There's no denying that this show was a real love letter to geeks. Shows like The Big Bang Theory claim to be about geeks, but aside from passing references, are largely standard sitcoms. Community on the other hand did an entire episode in the style of GI Joe, and it's Meow Meow Beenz episode is a biting satire of social media.
It dedicated episodes to Dungeons and Dragons, and remarkably, instead of making people wear cliched fantasy costumes and generally behave idiotically (The Big Bang Theory's take on Age of Conan comes to mind), it actually showed them sitting around a table, rolling dice, and filling up character tables.
Community had a troubled history - creator Dan Harmon was pushed out in Season 3, nearly canceled after Season 4, and although Harmon was brought back for Season 5, the show was canceled by cancelled by NBC after the fifth season. In those five years though, it had built up a dedicated fanbase, and when Yahoo announced that it would be bringing the show to Yahoo Screen, the fandom rejoiced.
Now though, Yahoo says that it wasn't able to make enough money from the show. And the question you've got to ask, is why not? For one thing, there's a big difference between Netflix rescuing a show, and Yahoo doing the same. Because unlike Netflix, Yahoo Screen was free to view, and powered by advertising.
And the one thing Yahoo was apparently not successful at doing, was marketing the show to advertisers. Although it was able to make Honda a presenting sponsor, which even included an episode built around the selling of a Honda car. Interestingly, the show was apparently a success for Honda, raising brand recall by 95 percent, but not for Yahoo.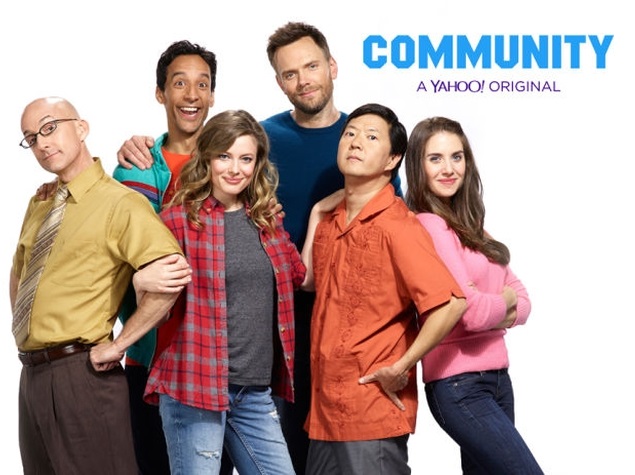 Community might have brought a lot of dedicated fans to Yahoo Screen - enough certainly to make a huge impact for Honda - but Yahoo wasn't able to do anything with this audience. It wasn't able to get people to stick around and watch its other content, and it wasn't able to monetise them by capitalising on ad space and time. Or Inspector Spacetime - imagine a series of small webclips that the show could have further monetised, based around Abed's favourite character?
Yahoo didn't reveal how many people watched Community - or how many people had even heard of Yahoo Screen before that. But earlier this year, it had released the following statement: "With the Season 6 finale of Community airing today, we're continually excited by how much fans are engaging with the series. Now that all episodes are available for binge viewing, stay tuned for how we keep Community delighting its fans."
But Yahoo's advertising was limited to Honda, and Screen's own shows. The marketing was very limited, and unless you were actively looking for Community, you were unlikely to come across it. Community provided a great spike, and Yahoo completely fumbled how to handle it.
All in all, it doesn't really look like Community killed Yahoo Screen. No, it actually looks like Yahoo Screen (finally, unfortunately) killed Community.