It's finally here. The third, and possibly final, trailer for Star Wars Episode 7: The Force Awakens was released by Disney on Monday night (or Tuesday morning if you're in India). Instead of releasing in the middle of a Disney show, or at a special event, it was shown during an American football game, but if you were worried that this meant the trailer wasn't aimed at us geeks, then you are quite wrong. There's plenty of new material in there to enjoy, and the trailer seems to hit the right notes. You can see it for yourself below:
The trailer does a great job of getting you hyped for the upcoming movie, while also managing to not give too much away. The trailer spends most of its time focusing on Finn, the former stormtrooper (or possibly TIE fighter pilot?) who is later shown dressed like the X-wing pilots, and finally, shown in a lightsaber duel against Kylo Ren, who is using his triple-bladed lightsaber.
(Also see: Apple's Jony Ive Inspired 'Controversial' Lightsaber Design Seen in Abrams' Star Wars)
We also see a bit more of the First Order's leader now, and it's clear that he has a bit of a villain-crush on Darth Vader. He says, "I will finish what you started," and the screen cuts to a shot of Vader's helmet, ruined and disfgured.
Now, in the (de-canonised) expanded Universe (link to Star Wars Aftermath review) there is actually a pretty awful story about scavengers who find Vader's gauntlets, which are imbued with the power of the Dark Side of the force.
Presumably, Force Awakens is going to be a little more nuanced than that anyway, but you can't really say too much about the film yet, because the trailer new trailer doesn't really say much.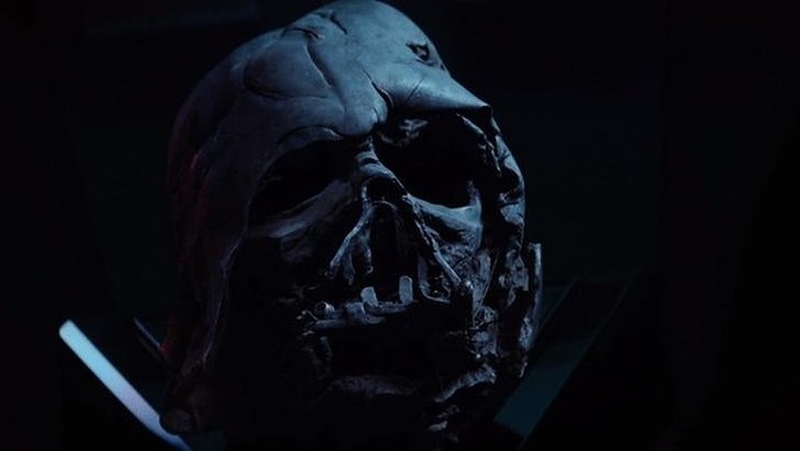 That's a great thing - by the time we walk into theatres to watch most movies these days, we're fully saturated and know just about everything there is to the new film. We've seen trailers for Batman v Superman a year before the movie is going to be released while we're going in fairly blank to the new Star Wars.
But that's also one of the more frustrating thing about the new trailer, because there one detail we don't know which is really making us worry. The officially released poster didn't show Luke Skywalker, and neither has this new trailer. Where is he, does he have a super-small part in the film?
Some of the excitement about this film is that it is bringing back the old cast of Star Wars, Luke (Mark Hamill), Han (Harrison Ford), and Leia (Carrie Fisher) are all starring in this movie - in small parts of course.
So not showing Luke means that he might have a really small part, which could be given away completely with a single trailer. There's a moment where someone is putting their hand on R2-D2's head which could be Luke but it's not really certain.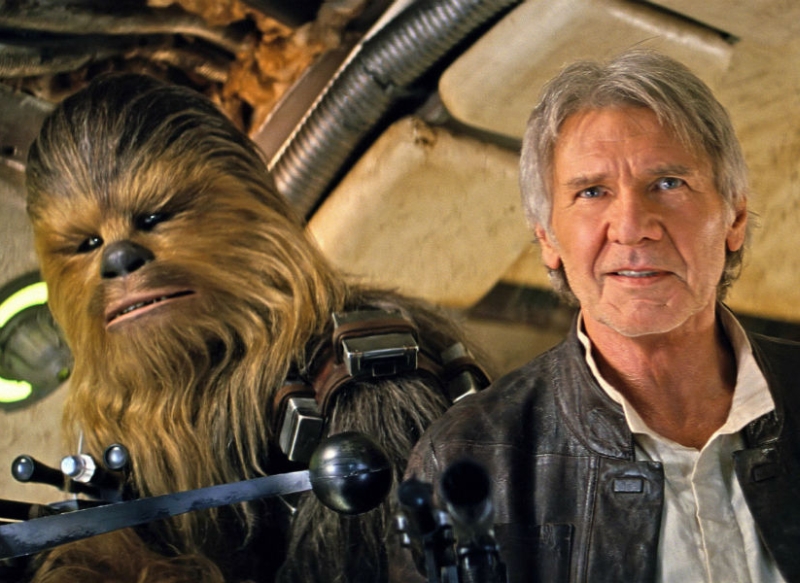 What we do know is that the Jedi have become a myth in the Star Wars Universe - it makes sense, because they were already seen as a myth in the original series, with Han dismissing the Force as a made up religion.
With the Emperor and Vader dead, it appears that Luke has gone into exile and this has helped the Jedi and the Sith to fade into the background.
The antagonists - the First Order - appear to be led by a Sith Lord though, complete with a Death Star like superweapon, so if Luke is still around, hopefully he's going to step out of the shadows. We just hope that he won't pull an Obi-Wan, and die defending his new student.
Star Wars Episode 7: The Force Awakens is releasing just two months from now, and you can be sure we will keep an eye on all things Star Wars between now and then, to keep you up to date.
Did you watch the Star Wars trailer? What was your favourite part? Tell us via the comments.