At CES 2013, Sony is claiming to make 4K within reach of a wider audience. The company has announced an array of Bravia TVs and 4K ultra-HD TVs in various screen sizes to suit the needs of consumers.
Sony had launched 84-inch 4K LED TV at IFA in September 2012 and now at CES 2013, the Japanese maker is expanding its 4K UHD XBR LED TV range by adding 65-inch and 55-inch screen sizes to the X900A series of 4K ultra HD TV.
For people who are still not aware about 4K, it stands for four times the resolution of Full HD, translating into a resolution of 3,840 x 2,160 pixels.
The X series of 4K LED TVs is expected to be available starting Spring 2013 at Sony Stores and select electronics retailers in United States. To lure the consumers towards this technology, Sony is also planning to offer 4K Blu-ray discs from Sony Pictures' that includes titles such as The Amazing Spider-Man, The Karate Kid and Taxi Driver.
Sony has also showcased a prototype of what it dubs as the first 4K (3840 x 2160) OLED TV. This is a 56-inch TV and according to the company, it achieves 4K resolution by using the latest oxide semiconductor TFTs and Sony's own 'Super Top Emission' technologies.
In addition to 4K LED TV models, Sony is showcasing two new series of LED TVs at CES 2013, the W series of LED Bravia televisions and R series Bravia LED HD TVs. The W series of LED Bravia televisions includes the KDL-W650A, KDL-W802A and KDL-W900A. All these models are Wi-Fi enabled, while the KDL-W900A TV also has NFC features just like the X-series TV. The KDL-W900A LED HD TV also comes with Sony's Motionflow XR feature, which according to the company offers a good viewing experience for fast-moving action. This TV series to will debut in Spring 2013.
While the R series Bravia LED HD TVs includes feature rich TVs. KDL-R550A LED HD TV is a 3D Wi-Fi connected TVs, which will be available in 70-inch, 60-inch and 50-inch sizes. The company is offering four pairs of glasses with this model. KDL-R520A offers all the same features as KDL-R550A LED HD TV sans the 3D. This TV will be available in 60 and 70-inch sizes. The other models in R series include KDL-40R450A LED HDTV and KDL-32R400A and will have features such as One-touch Mirroring.
"The 2013 BRAVIA line continues our acclaimed commitment to delivering the best picture quality at every model segment and with two new sizes, the amazing 4K TV experience will now be within reach of many more consumers," said Mike Lucas, senior vice president of Sony Electronics' Home Division. "The 84-inch XBR 4K LED TV is an impressive sight and a status symbol for sure, but these new sizes mean that the beauty of Sony 4K can be experienced in any home environment."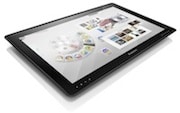 In pics: Best of CES 2013